PuzzleBox BPO Inc. Reviews: Chibo Okonomiyaki, Osaka's Flavors in Manila
Words by: Lance Reyes & Margiela Gimena Photos by: Lance Reyes A lot of Japanese cuisine enterprises have been established here in the Philippines, but one has captured the art of okonomiyaki and teppanyaki cuisine – the Chibo Okonomiyaki franchise. In Japan, Chibo Okonomiyaki is located at the district of Dotonbori, Osaka, boasting six floors of famous delicacies, each floor serving different menu. Now the long wait is over, you can also experience the cuisine's essence here in Manila. The first branch of Chibo Okonomiyaki to open here in Manila in 2016 is located at the S Maison, Conrad Manila, Pasay City. But it was equally thrilling to experience Osaka, Japan in its second branch, which opened last year at The Podium in Ortigas.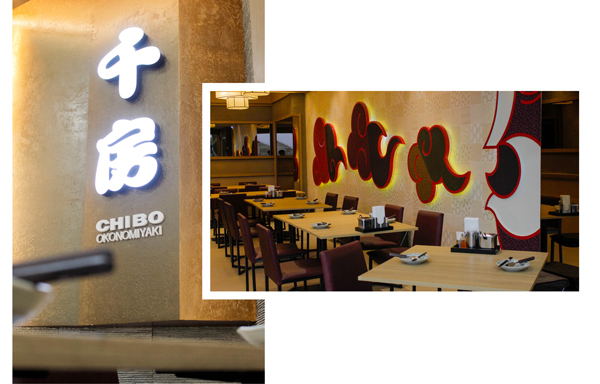 Upon entering the restaurant, we felt the Osaka vibe. Its elegant ambiance along with Japanese instrumental music playing made us feel like we were really in Osaka. The restaurant's interior consists of wooden accents, artistically-designed lights, and a lot of mirrors which made the place look bigger. Overall, the well-assembled elements allowed the customers to feel the modern-day Japan.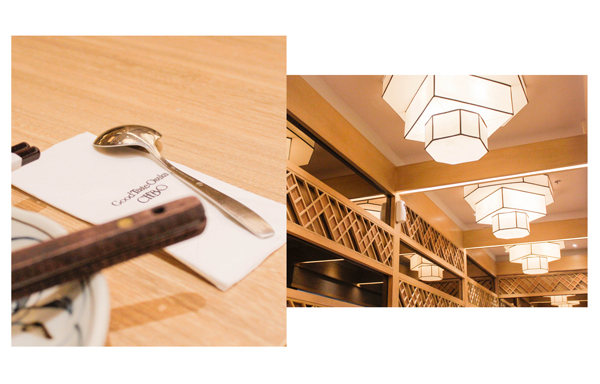 Each branch offers a unique experience, giving the customers a reason to visit their branches. The difference between the two branches is its tables. Tables at the S Maison branch are teppanyaki tables where you could watch your dish come to life as the chefs prepare them in front of you. While at The Podium, the tables are wooden tables perfect for meetings. We were presented with the newest additions to their menu, called The Premium Executive Set Meals. These are set meals served with rice, salad, and miso soup on the side. Punctuated with a refreshing house blend iced tea.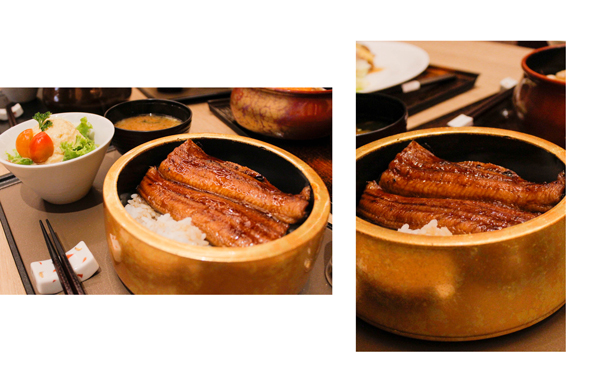 "Unagi", a Japanese term for fresh water eel, is a common ingredient used in Japanese cooking. This set meal highlights the slices of eel marinated evenly with sweet sake, and sweet dark soy sauce, which is rich in flavor and gives a soft feeling as it melts in the mouth.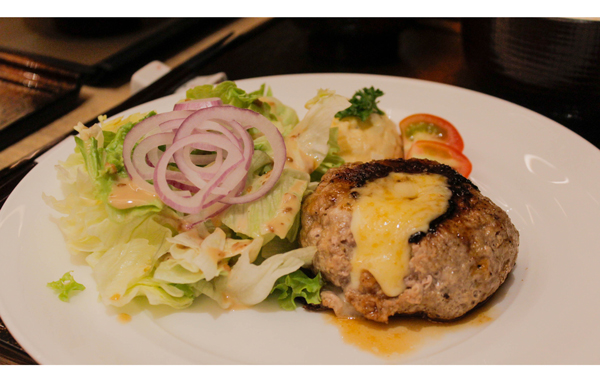 Inspired by trending food D.I.Y. videos on social media, we finally get to have a bite of this dish, even though the hamburger steak was hard to cut, what really wowed us was the cheese itself. When cutting into it, it explodes like a bomb. This is perfectly paired with salad that balances the meal. When you get a chance to visit Chibo Okonomiyaki, you can also try other items from the Premium Set Meals such as: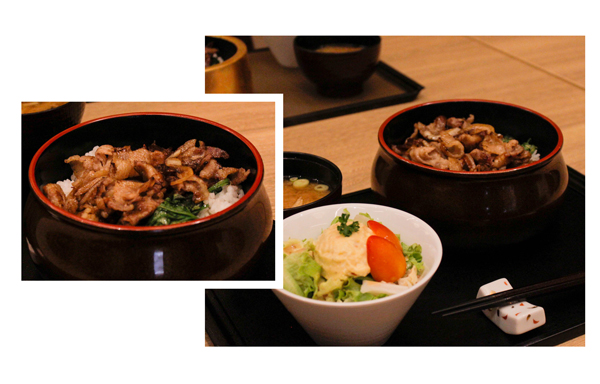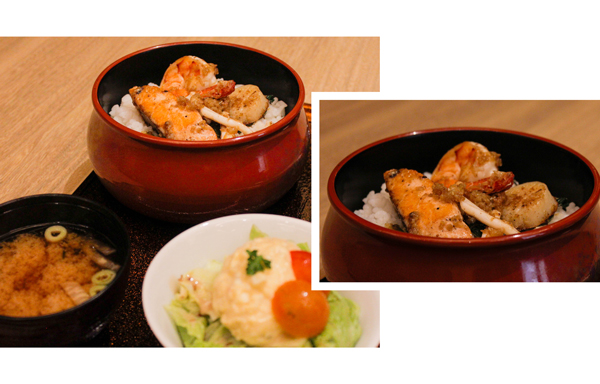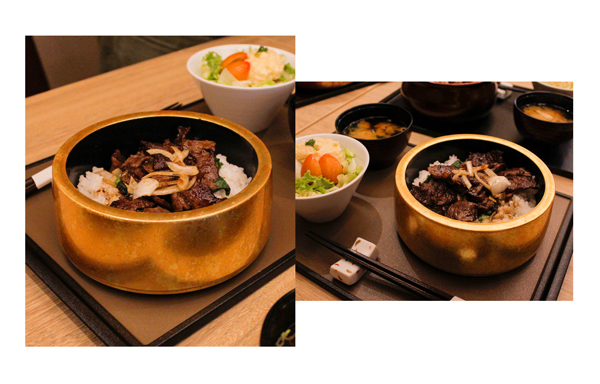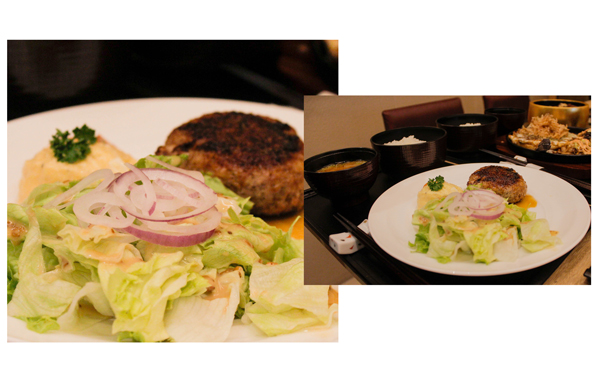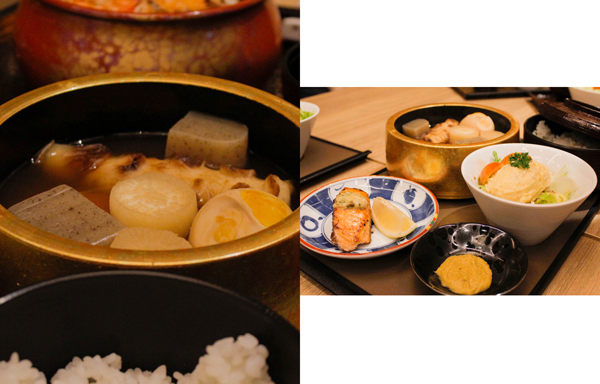 Other interesting items in the restaurant's menu are the different best-selling types of okonomiyaki.  Okonomiyaki is a savory Japanese pancake made with flour, eggs, shredded cabbage, meat, and other condiments. You can also add main toppings like white okonomiyaki sauce, fish flakes, and seaweed powder.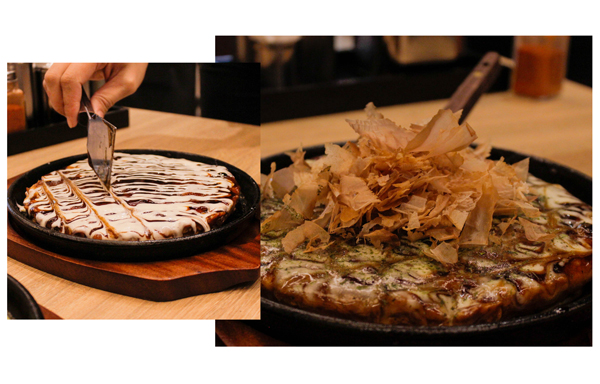 This style of Okonomiyaki focuses on the toppings as it is made up of Konjac, an Asian plant that has a jelly-like consistency and is called Konnyaku in Japan. Other available toppings are baby shrimp, marinated pork slices, and cheese. It is very rich in taste. With the pancake so soft, it blends with the flavors of the white okonomiyaki sauce, fish flakes, and seaweed powder.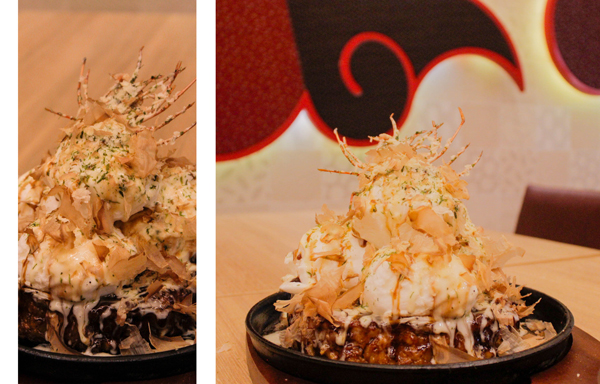 Shirayukihime or best known as "Snow White Princess", is a fancy okonomiyaki that really lived up to its name by using the meringue as white as Snow White's skin and prawn head to make the crown. If you're up for a food that will make your taste buds feel like it's hosting a party, then, this indulgent meal is for you.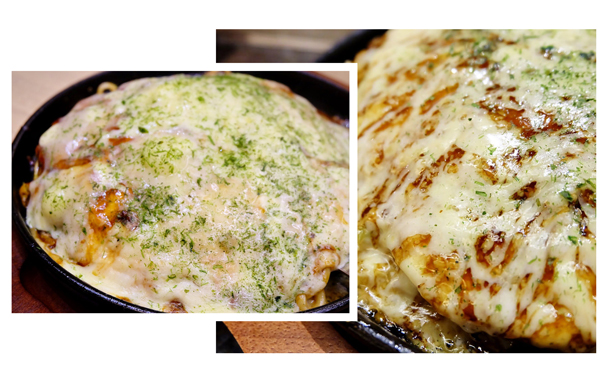 A type of okonomiyaki that includes the one ingredient that makes people's mouths water, cheese. The cheese yaki really hit the spot. What makes the dish so appetizing are the teppan noodles' vegetables, the beansprout bits that add a crunch to the dish, and the savory pork. Yakisoba, a stir-fried noodle dish, is another highlight of Chibo Okonomiyaki, and of course what is a Japanese cuisine without noodles, right?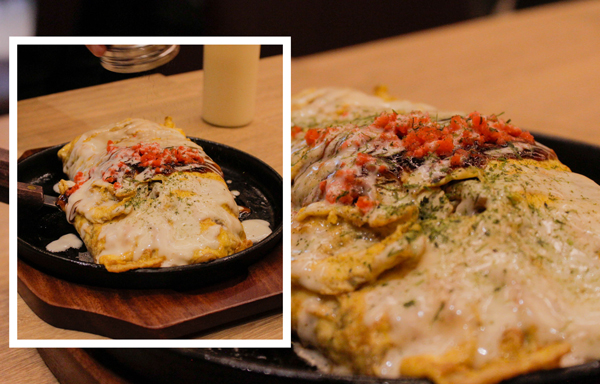 Omusoba, got its inspiration from a Japanese dish called "omurice", but instead of fried rice, it is replaced with yakisoba. We specifically loved the idea of noodles being wrapped in an omelette. The dish itself really packed a lot of flavors, bursting at first bite from the omelette, to the white okonomiyaki sauce, and the yakisoba sauce. The other dishes that you can try are:
Overall, Chibo Okonomiyaki has delivered, and succeeded in importing the flavors of Japanese cuisine to Manila. The taste, ambience, service, and price were totally worth it. This restaurant would be best enjoyed with family and friends craving an authentic Japanese meal. It absolutely intensified our urge to go to the place it originated from even more.