Heaven & Eggs: The Go-to Place for an All-Day Breakfast
Written by: Nene Que
Photos by: Aiza Llave
Located both near the hotels where a lot of expats and newly-arrived OFW's check in and near the entrance to Glorietta 4, Heaven & Eggs has earned itself a strategic spot. This was my first thought during my first time to dine there, amused by a couple of customers looking jet lagged and pulling their suit cases behind. But more than the location and the blend of coziness and funkiness of their retro-inspired interior, Heaven& Eggs' food stand out for a gastronomic seeker like myself.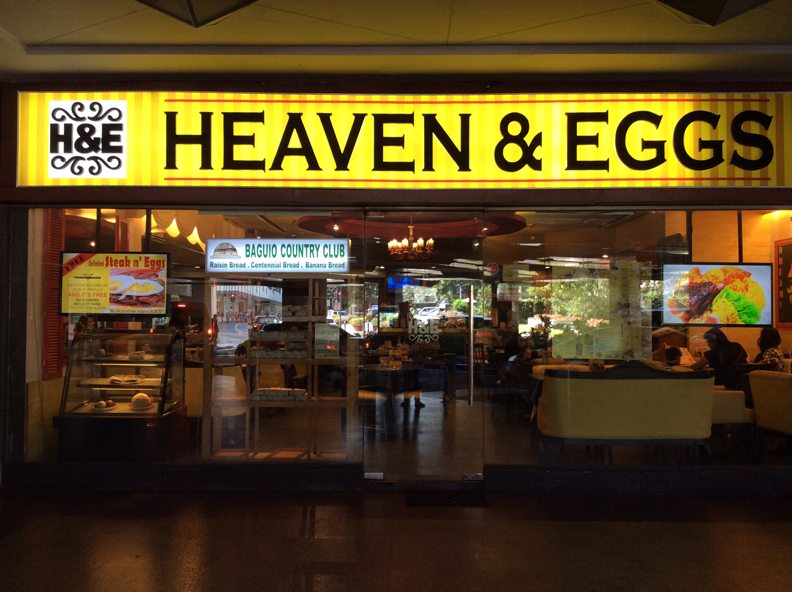 We were served with lemon water during our short wait. There's something about lemon that is surprising and energizing. For a restaurant serving an all-day breakfast, lemon water can really perk you up. (Punctuate it with H&E's signature coffee after a big breakfast and you are ready to carpe diem! Yeah!)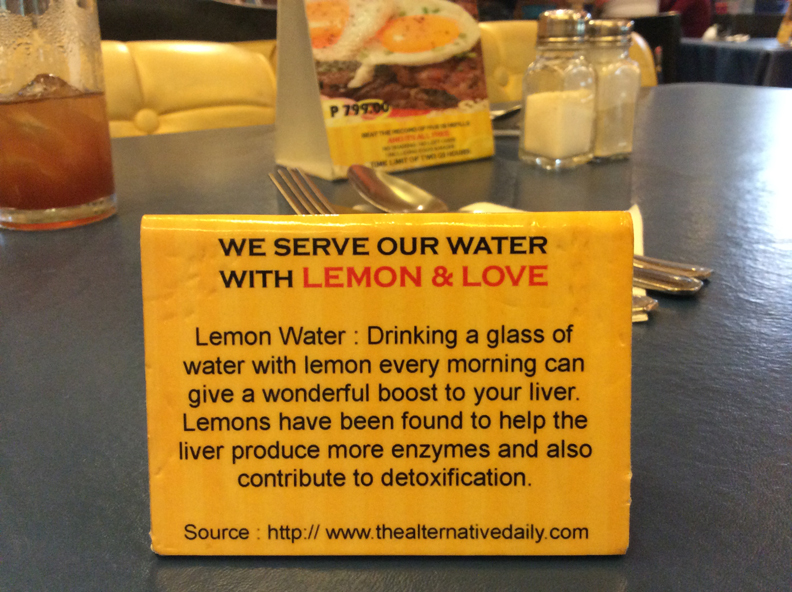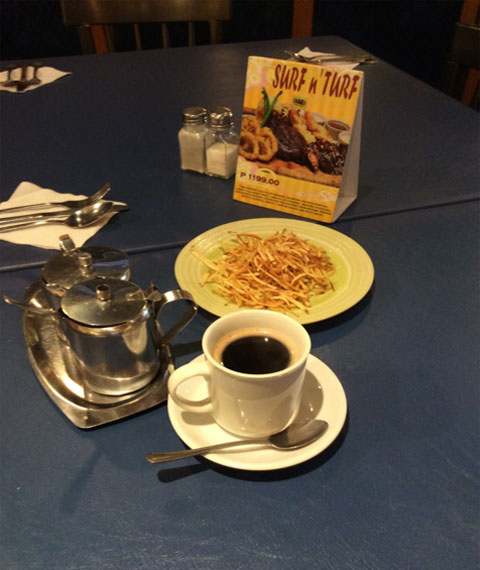 When the rest of my companions arrived, we finally got to browse their menu. The first thing that caught my eye was Heaven & Eggs' Original Roast Beef which I decided to have right there and then. Aiza fulfilled her cravings with the Pinoy Big Breakfast which was a full plate combination of Lucban Longganisa, Angus Beef Tapa, Grilled Pork Tocino, Eggs, Garlic Rice, and Atchara! Apple ordered the Surf 'N Turf.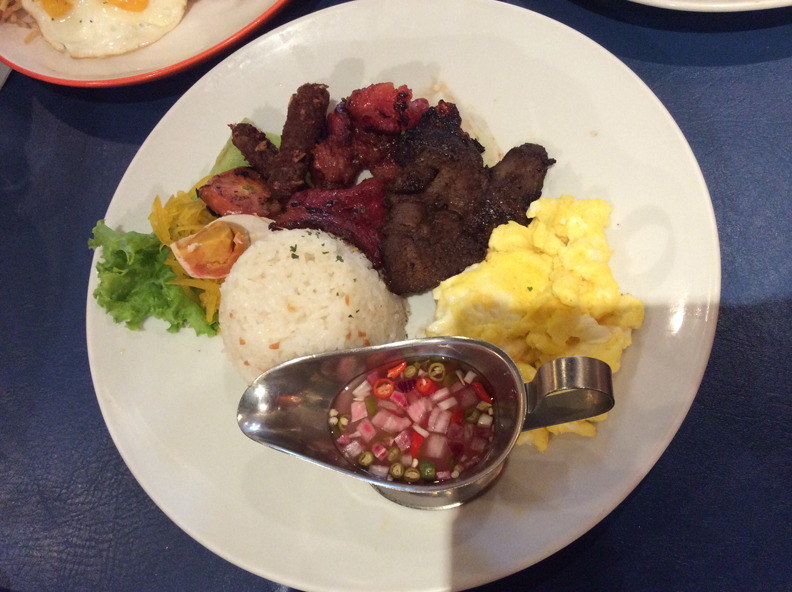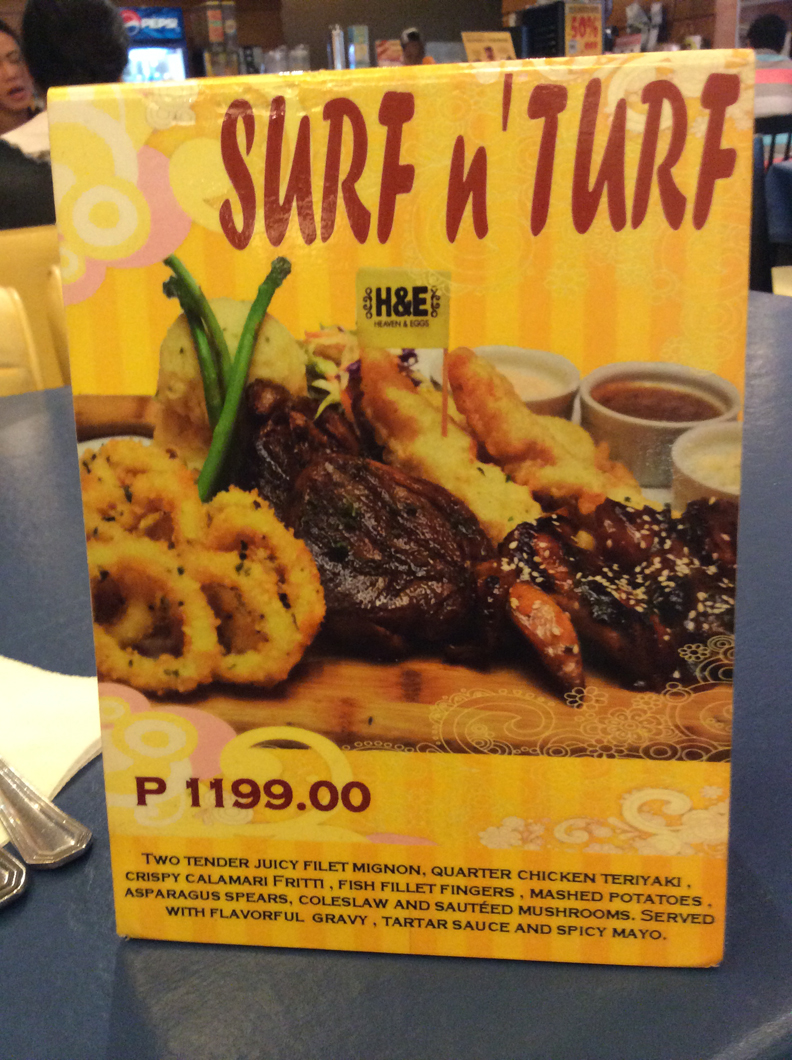 After a bit of kamustahan, our orders arrived. With such a big serving, we decided to share everything. Surf 'N Turf was festive with its Fillet Mignon, Quarter Chicken Teriyaki, Crispy Calamari, Fish Fillet Fingers, Mashed Potatoes, Asparagus, Coleslaw, and Sautéed Mushrooms.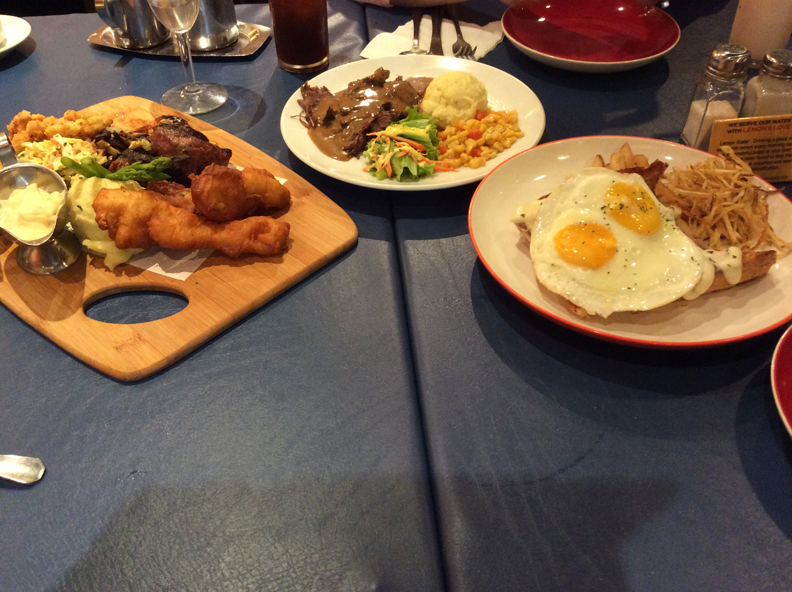 We had to share it because it was the bomb! I tried the Teriyaki first which was so good that I had to get another. I experimented on trying it with their gravy, where it blended well. The Calamares was perfectly done, and it lived up to its promise as crispy calamares. It wasn't rubbery (which is what I usually expect when eating squid). The Fillet Fingers was perfectly paired with tartar sauce.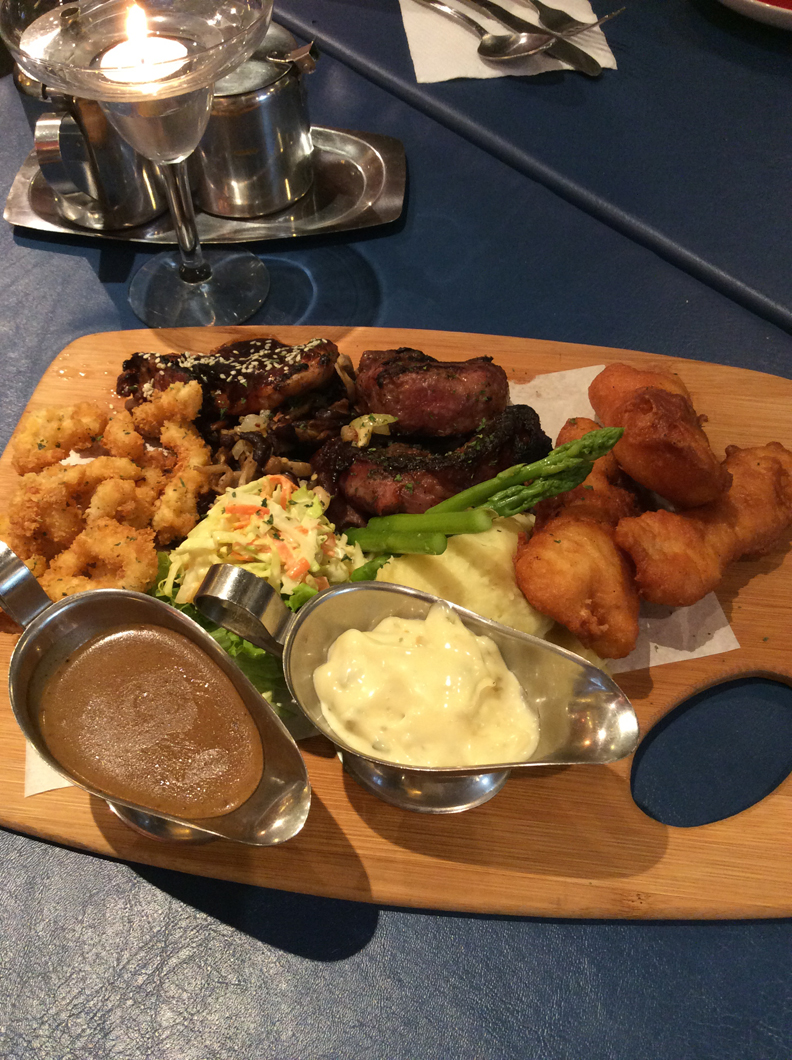 I had a small serving of the Fillet Mignon, which mushrooms complemented the beef, since I was saving some space for the Roast Beef : ) The smorgasbord of Lucban longganisa, tapa, and tocino had me break my no-rice routine, but the garlic rice was worth the sin. Then came the Roast Beef; The angus beef was done perfectly. The marriage of the beef and the sauce was perfect, but not overpowering. I didn't even need the atcharato calibrate my taste buds!  The mashed potato went well with the gravy too! It wasn't too sloppy-mushy.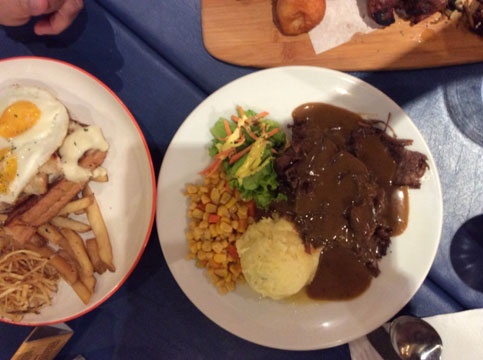 For the final salvo, we ordered and shared something sweet – the chocolate chip waffle. Good thing we only ordered one, because it was a big serving just like the other menus!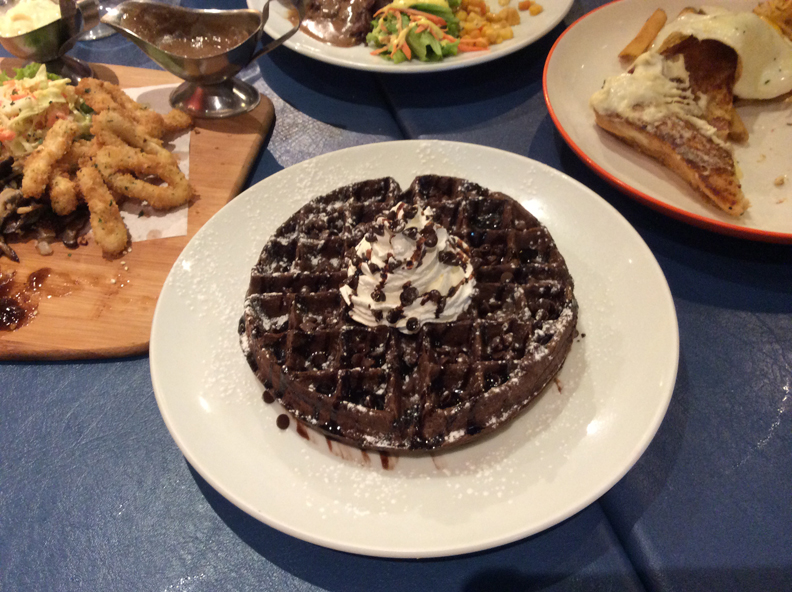 Heaven and Eggs' staff say their warm thanks when customers leave, which adds to that warm feeling of embrace reflecting their interiors. It adds to the whole package, definitely something to look forward to when looking for a gourmet treat anytime you need the heavenly abundance of a big, all-day breakfast!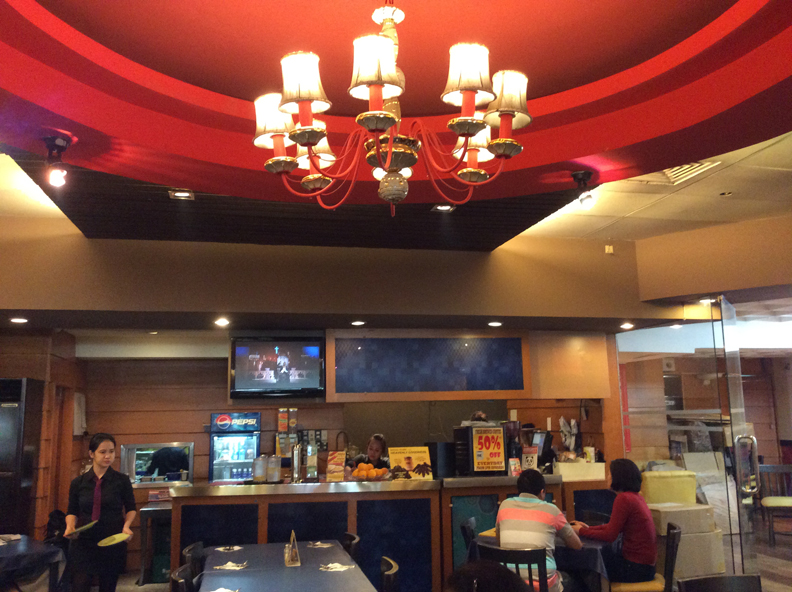 Heaven & Eggs is located at Glorietta 4. For functions and reservations, contact 02-818-2792 or CityDelivery at 87878.