PuzzleBox BPO Inc. Reviews: 3 New Year's Resolutions BPO Guys Should Keep
Written by: Aiza Llave "We attributed things to luck. But we made that luck happen. We just hadn't realized it. We'd made a series of "correct" choices, which led us to something great."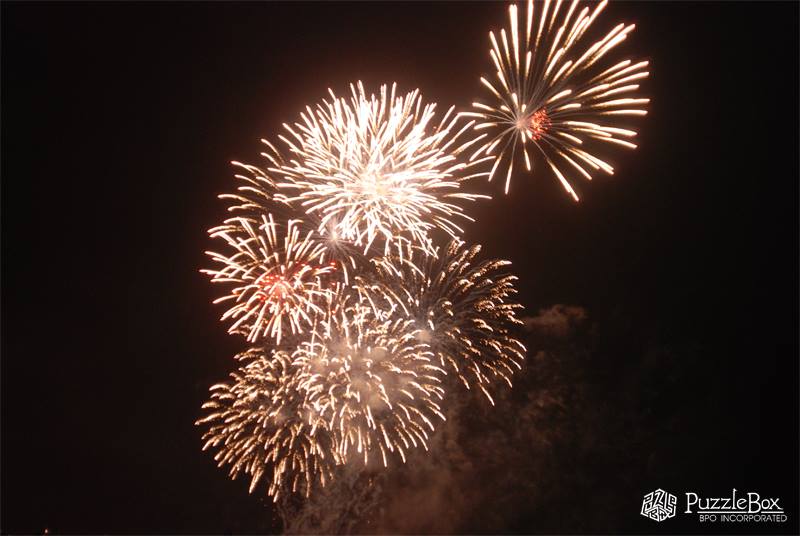 This might be eleven days overdue for New Year but just in time for Chinese New Year! And any day could be a personal New Year for anyone. So, New Year. A promise of fresh start and a busy month for gym owners, financial planners, and insurance salesmen. Just how do we keep the promise of a new way of life? Most of us set aside a moment or even an entire day to visualize the year about to unfold, and hope the vision won't fade away just as the fireworkssubside when the clock strikes past 12. We can follow all the customs and traditions all we want, but luck, indeed, is what happens when preparation meets opportunity.Treat resolutions as a mental preparation as you go catch the opportunities 2016 have to offer. As a member of the industry which is now becoming a major economic driver in the country, even seen to overtake the OFW remittances, we, the BPO guys, have a tough year ahead of us. This is why we have trimmed three resolutions worth keeping as we strap our boots and prepare our shields, warriors that we are. The Answer Might Be in Every Cell of Excel According to History.com, "The practice of making resolutions for the New Year is thought to have first caught on among the ancient Babylonians, who made promises in order to earn the favor of the gods and start the year off on the right foot. (They would reportedly vow to pay off debts and return borrowed farm equipment.)". Our tools in making NY resolutions have become sophisticated but same as our forefathers, we still vow to pay off debts (and return borrowed farm equipment?). Then there's excel, the cute beautiful green icon which holds a great power to overwhelm us with its never-ending cells and formulas. But excel sheets have garnered attention from serious goal-setters (Like yourself, if you have reached as far as this point of article! Wink wink.) For inspiration, see: How excel can help you achieve goals How excel spreadsheets can help you make major life decisions.   The Power of Follow Through Words are empty. Talk is cheap, and the magic lies in just doing it. This could also be the reason why people lose faith in New Year's Resolution. But worry not, there are some simple tools, like this sample from ANC's On the Money, which could help us do our resolutions in a SMART way (Specific, Measurable, Attainable, Relevant, Time-related). Bet you know that already!
      How to Live A Balanced Life in 2016
Goals
Strategies
Measures
1.       Improve health
Start a diet program
Lose 15 lbs
Sign up for a gym
Go to gym 3 x a week for 6 months
2.       Improve wealth
Open an investment
Invest consistently for 6 months
Cut down "wants" to reduce debt
Pay off debt by December
3.       Improve family life
Spend more quality time
Vacation 1 x a month
  It is important that we hold ourselves accountable in what we have written in the reso tool of our choice, call the people we said we'll call, and remember the promise we give, even to small children. Especially small children. Get Up Show Up Networking sounds like trouble to some and this might be a challenge for self-confessed introvert or for people who simply squirm thinking about meeting new people. Could be really scary no? While it could look like a jungle out there (Hey, there are really bad people who could take advantage of you!) we have to factor in that opportunities come through people. Opportunities come through people. Repeat. Also, we can only know our blind spot if we interact with a good number of people and be actually open to what they have to say about us. Because if we are to consider the principle of the Johari Window, which suggests this quadrant: 1. The things we know about ourselves which other people know as well 2. The things we don't know about ourselves which other people know 3. The things we know about ourselves which other people don't know 4. The things we don't know about ourselves which other people don't know as well Forget the fourth quadrant. After all, do you know what you don't know? But the second quadrant, ah, the golden nuggets of self-discovery lies in second quadrant!