PuzzleBox BPO Inc. Reviews: Merong #TayoPH sa Social Media Day 2016
Review and Photos by: Christine Kimberly Cruz   To say that June 30, 2016 was a hectic day, is an understatement. The whole country was in anticipation for this date, for this was a start of a new beginning, it was the inauguration of the Philippines' new President and Vice-President. Naturally this had the whole country tuning in the news, and their social networking sites for all the news updates about this momentous day. Around mid-afternoon, things have started to slow down online. But this was only the start of a new flurry of activity, since June 30 is also Social Media Day. The event was held at the 6th floor of SM Aura, in the Samsung Hall from 6:00 p.m. to 10:00 p.m.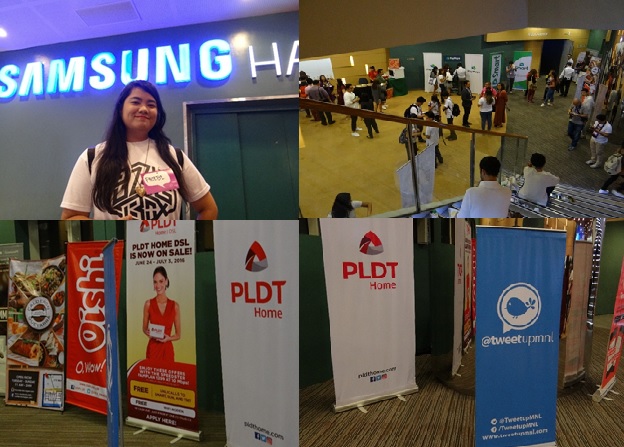 When we got to the venue, SMDay2016 was already in full swing, but the registration area was still busy assisting attendees who have just arrived. Booths of the organizers and a number of sponsors were also busy as people were going around, inquiring and taking photos.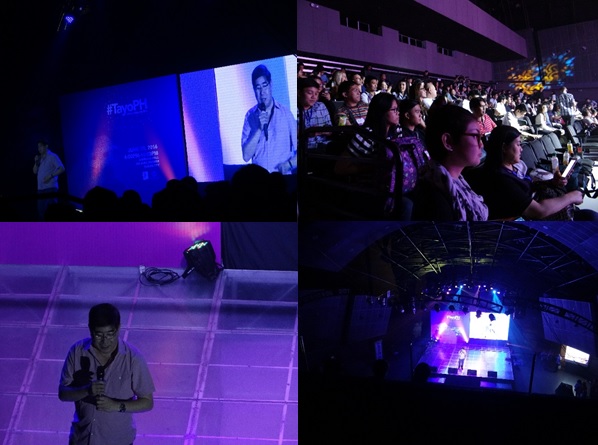 Social Media Day 2016 was subtitled #TayoPH, an apt theme since the event aims to look back on how Social Media has become powerful enough to be a tool of change that calls us, the Filipino People, into action. The event also becomes a venue to educate and inform people on how to use Social Media to empower them, and help them become better individuals, and responsible citizens. The first speaker we came upon was someone who could attest to the #TayoPH theme, as he was Social Media Director of the now sworn in President Rody Duterte, Mr. Pompee La Viña. His short talk tackles, how social networks have been a very valuable tool in helping citizens be informed. He also discussed that unlike in the days of Martial Law, where the former dictator Pres. Marcos, only had to shut down a handful of media outlets to control what the people know, with social media any future strongman will have to shut down the voice of 40 million citizens, which will almost be impossible. Hence he reiterates that the true power of social media is in the hands of the people. He ends his talk with an advice that this power is not just for people to express themselves, but they should also take time to listen, as the advantages of social media is a 2-way street.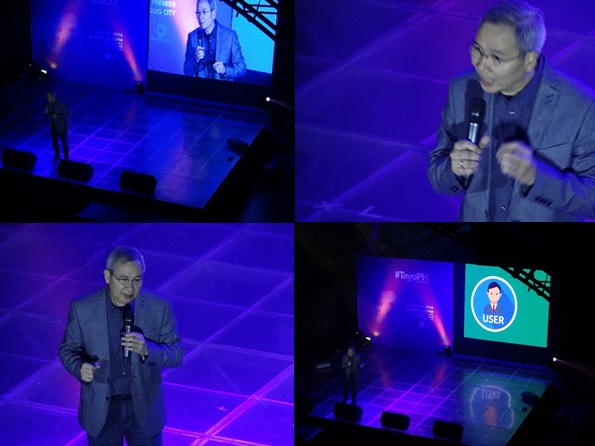 Afterwards, Smart board member and public affairs head, Mon Isberto, had a presentation about Smart's SmartLife App. This app allows subscribers to explore the perks that their Smart subscription can give them, and also helps them discover the business opportunities online. The SmartLife App is now available at Google Play Store.

And since #TayoPH is all about giving power and information to the people, a preview of J.E. Tiglao's indie movie project, Maselang Bahaghari, was shown. It was briefly discussed by one of its actresses, Indra Cepeda, as Director Tiglao, unfortunately, could not go to the event. The movie talks about the struggles of an intersex teenager, and his struggles coming to terms with the ideas of identity and sexuality. Ms. Cepeda related how the project had lost its funding, and had to back out of the 2016 Ciemalaya Festival. But hopefully with the help of social media, this movie will see another day.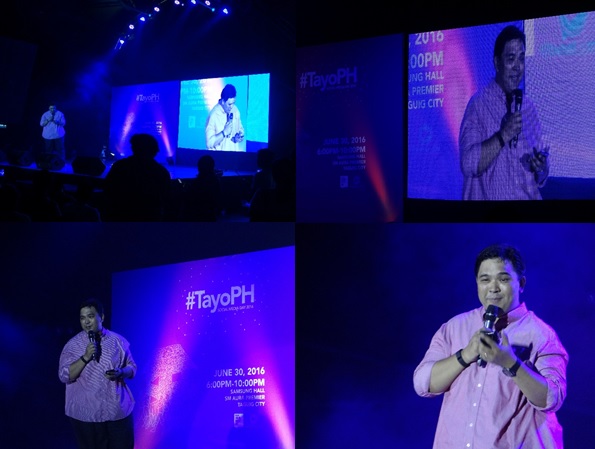 Dentsu Di9it's Managing Director and Founder of Unbox.PH, Carlo Ople, was also one of the speakers for the night. He espouses that with social media today, there is no excuse for people not to do what they are passionate about. But he also manages to say that though there are a growing number of social media personalities, they never seem to teach others how they made it to where they are. Events like SMDay helps bridge that gap by having these talks, and one advice he left was to simply "Stop consuming, and start creating."
However, Carlo's talk wasn't all about him, he was preparing the crowd for a surprise guest. A guest that is a testament to how social media has enabled people to be successful doing the things that they love. A guest that nobody thought would be there that night, Yaya Dub herself, Ms. Maine Mendoza. The crowd went wild, their eagerness teased by a short video clip of Maine, talking about how she got her break on Eat Bulaga, and how big social networks was involved in that opportunity. And when Maine was finally brought onstage, most, if not all people, had their hands on their phones updating their own pages about this event. Yaya Dub also got to promote her new movie Imagine You and Me, with a showing of its full trailer. Before she left, they also took a selfie with the crowd, in true millennial fashion.
The night didn't end there. Next came the business panel, which featured a host of social media pros who have turned their hobbies/interest into full time careers. The panelists were Ivory Acosta of Cookie Bar Manila, Liz Daluzo of Project Vanity, Janette Toral of Digital Filipino, Evan Tan of Freelancer.com, Jessica Nazarali of The IT Girl Foundation, and last but not the least, Michael Josh Villanueva of GadgetMatch.com As we capped Social Media Day 2016 off last night, we were left with the idea that social media, with all its pros and cons, has been an indispensable and powerful tool to our generation. What we make of it is all up to us, and events like this are welcome to show us Filipinos of how to harness it for the betterment of our country, hence the hashtag #TayoPH. Pictures, featuring raffle activities, The Soshal Network, and Comedian Lloyd Cadena: