PuzzleBox BPO Inc. Reviews: "PuzzleBox at the 2018 JFC networking night "
The Joint Foreign Chambers Networking Night  is an annual event organized by the European Chamber of Commerce of the Philippines (ECCP) in partnership with the Joint Foreign Chambers (JFC). This year, the event was held in the Grand Ballroom of The Bellevue Hotel Alabang on May 31, 2018. PuzzleBox BPO, Inc. is one of the networking participants. Our booth was graced by the presence of various executives from top companies. JFC (Joint Foreign Chambers) is composed of the American, Australian-New Zealand, Canadian, European, Japanese, and Korean Chambers of the Philippines and the Philippine Association of Multinational Companies Regional Headquarters, Inc. A few members of the organization present that night are PLDT, Security Bank, Unionbank, Qantas, Malaysia Airlines, Toyota, and Canon. The networking night allowed the members of the different chambers to meet, connect, and discuss potential business with one another, while developing rapport and build connections through this rare opportunity. Why companies join a networking event?
An obvious benefit of networking is to meet potential clients and acquire new referrals which you can then follow up on, to hopefully add to your client base.
Networking can also help you identify opportunities for partnerships or joint ventures, for new business ideas.
Attending business luncheons and other networking events raises your personal profile and can help keep you front and center in the minds of the right people.
In an ever-changing business climate it is important to keep up with the current conditions as well as overall trends in your industry. Attending seminars and networking with your peers and business associates on a regular basis will help you stay current. In addition to the potential of increasing your business you can often find solutions to your own business problems or needs by networking. For example, if your business needs the services of a bookkeeper, accountant or lawyer you may find the ideal candidate via networking, or if your business needs equity financing for SME's, you may be able to find an angel investor or venture capitalist through these channels. Most business people are optimistic and positive. Regularly associating with such people can be a great morale booster, particularly in the difficult early phases of a new business. If you are not naturally outgoing, regularly meeting new people can also give you confidence and on a personal basis you may form new friendships with like-minded people. The purpose of business networking is to increase business revenue – one way or another. The thickening of the bottom line can be immediately apparent, as in developing a relationship with a new client, or develop over time, as in learning a new business skill. We're very lucky to have been a part of this momentous event as forging new bonds can strongly increase business relationships and strengthen ties with existing clients.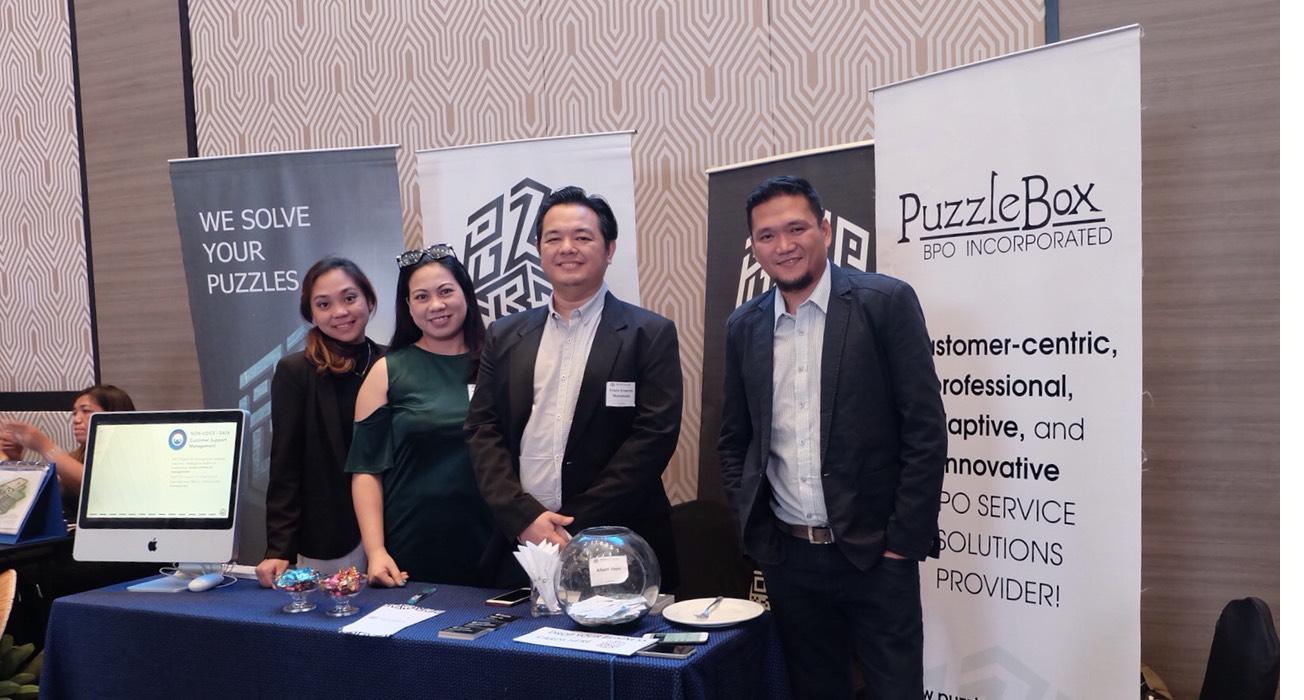 From left to right: Marge Gimena, Apple Manansala, Erwin Manansala and Abet Uson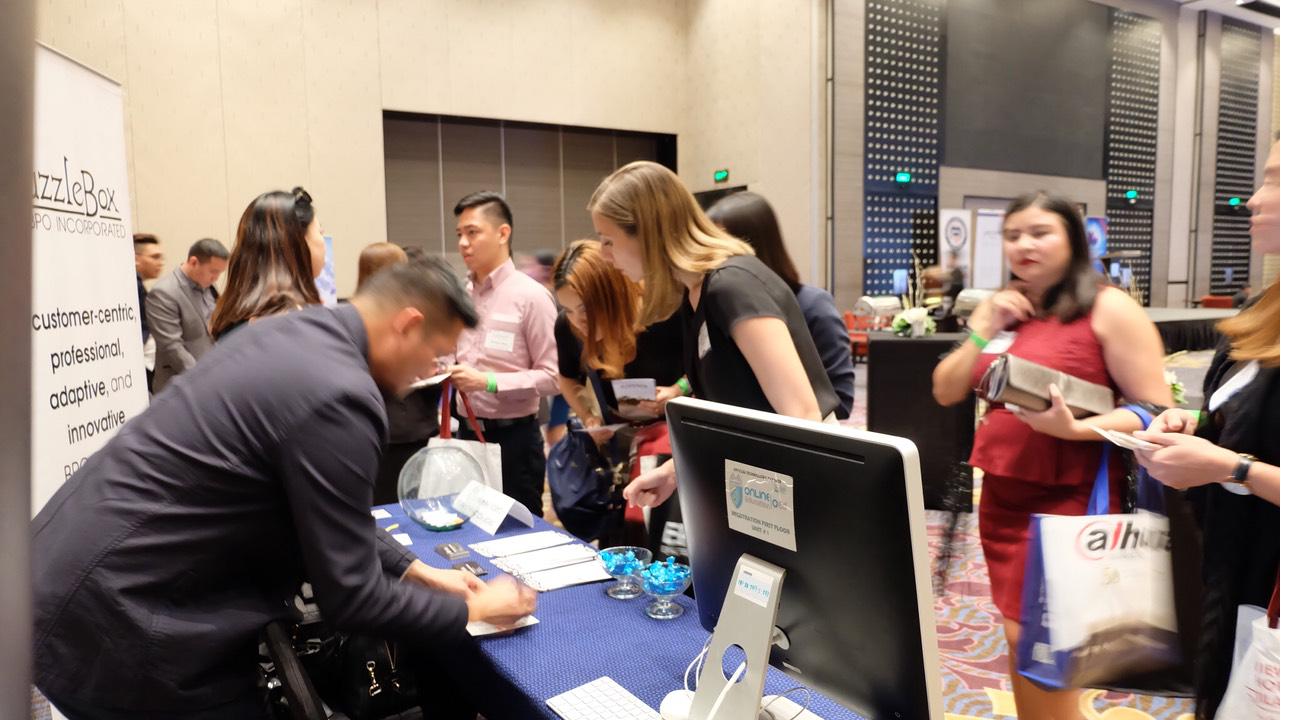 PuzzleBox BPO, Inc. team entertaining inquiries and contact details of the JFC guests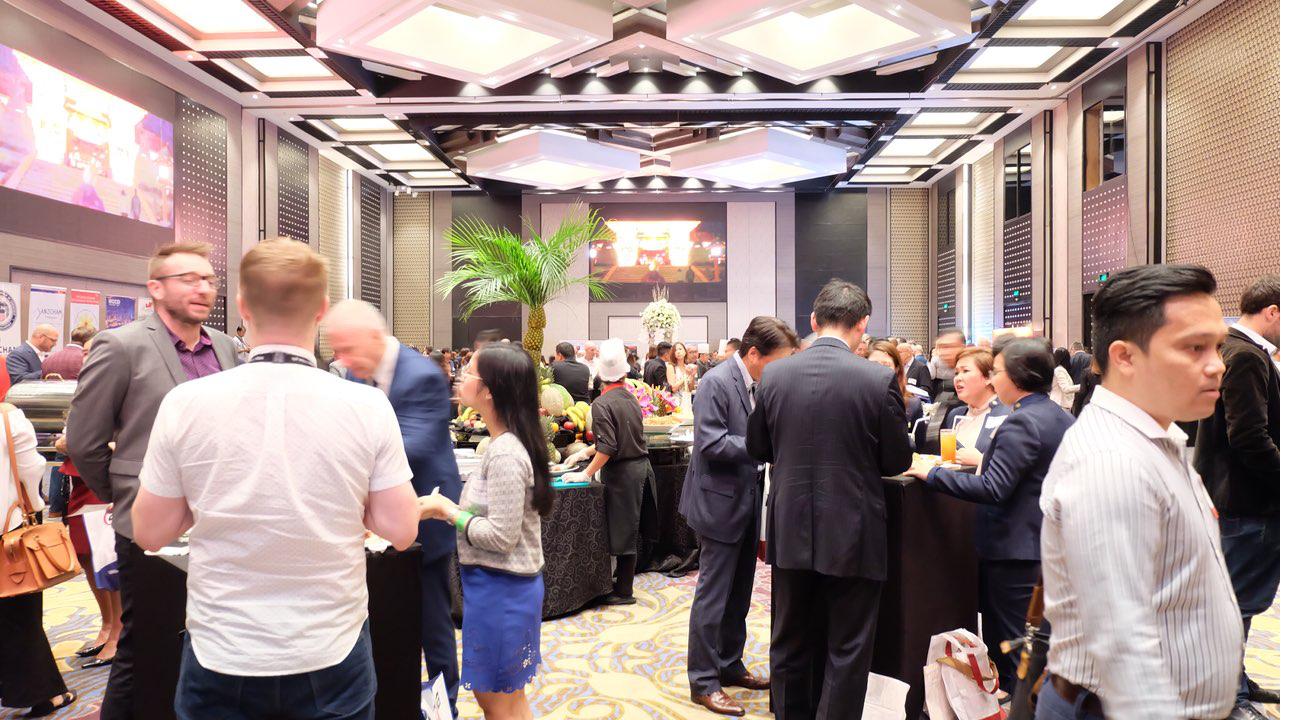 Attendees enjoying the wide spread of food and drinks, while busy networking with other co-professionals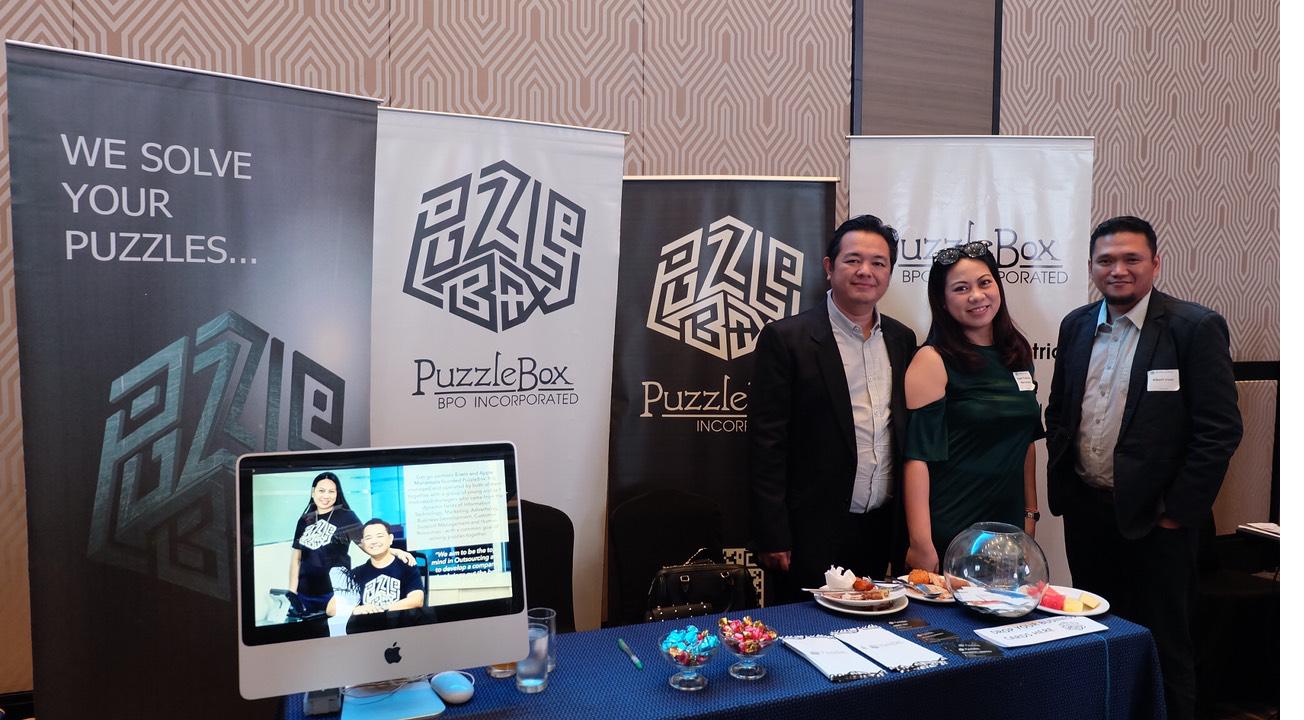 PuzzleBox's Top-Management team. From Left to right: PBI President; Erwin Manansala, Vice-president; Apple Manansala, and GM; Abet Uson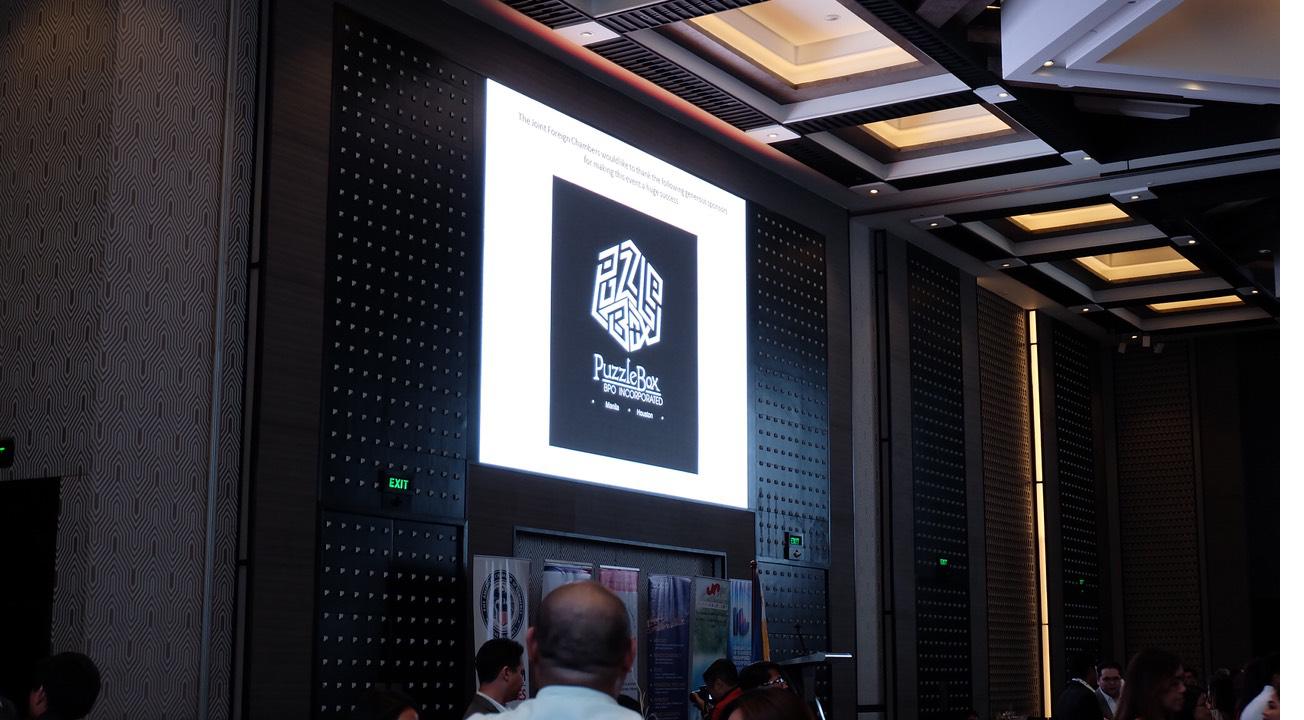 Special greeting from the event's main organizer; the European Chamber of Commerce (ECCP), in partnership with the Joint Foreign Chambers (JFC).