PuzzleBox BPO Inc. Reviews: Anytime Fitness Launched 24X24 Training Program
Review and Photos by: Ryan Serdena and Nene Que Filipinos are resilient, hardworking, good-hearted and competitive by nature. A handful of us are even branded as world class in competitions, sometimes even finding them at top of the competitive stage. Anytime Fitness shares this same faith and believes in the Pinoy power of endurance. With this idea in mind they would want to encourage everyone to live a healthier and more active lifestyle; to push everyone and challenge themselves to overcome their limits, defeat their personal best and become a Powerman. And for the second time, Anytime Fitness delivers to the Philippines one of the most prestigious duathlon event worldwide, The Powerman Duathlon. The Powerman Duathlon Pilipinas is a qualifying event for the Powerman Duathlon World Championships in Zofigen, Switzerland. Aside from this, Anytime Fitness motivates runners to try biking and, bikers to try and enjoy running. Pinoy duathletes are invited to the two major races that are scheduled this year: The Anytime Fitness Powerman Duathlon Pilipinas Asian Invitational on November 20 and The Anytime Fitness Powerman Duathlon Pilipinas World Series on December 3 and 4, at the Clark Freeport Zone.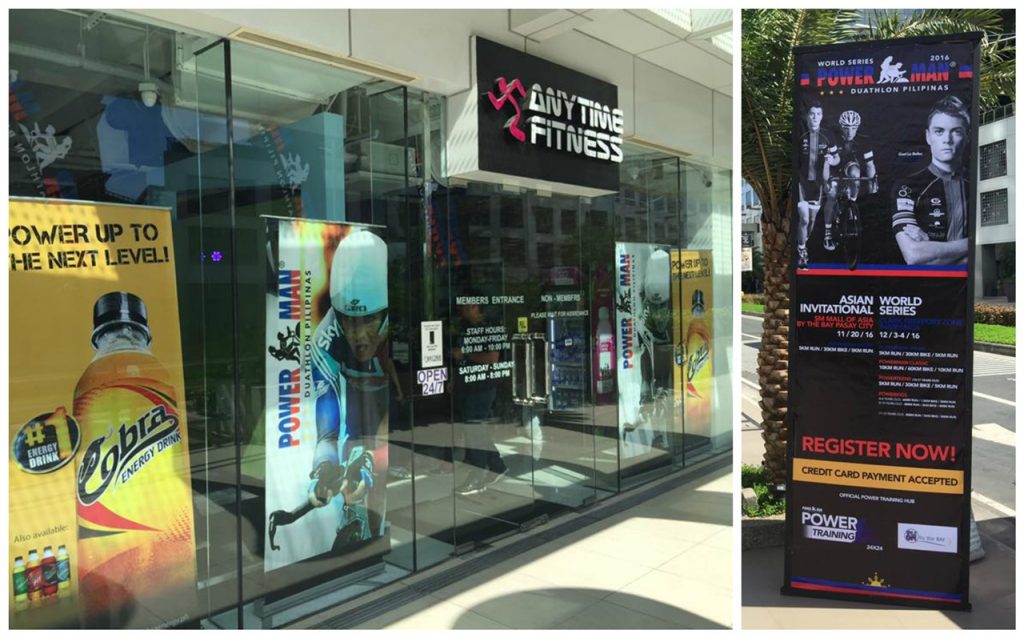 In preparation for the Powerman Duathlon Pilipinas, Anytime Fitness introduces the 24×24 Power Training Program which consists of indoor running and biking. This is comprehensive 24-week training program designed by the Powerman World Champion Gael Le Bellec, will prepare you to overcome the challenges of the Powerman Duathlon. Anytime Fitness will help newbies and seasoned duathletes alike to be on top shape through this special training program to enhance their stamina and athletic abilities. The 24×24 Power Training Program also delivers Power Camps and Power Clinics where speakers will share their expertise to further hone both their physical and mental requirements when facing the challenges of duathlon.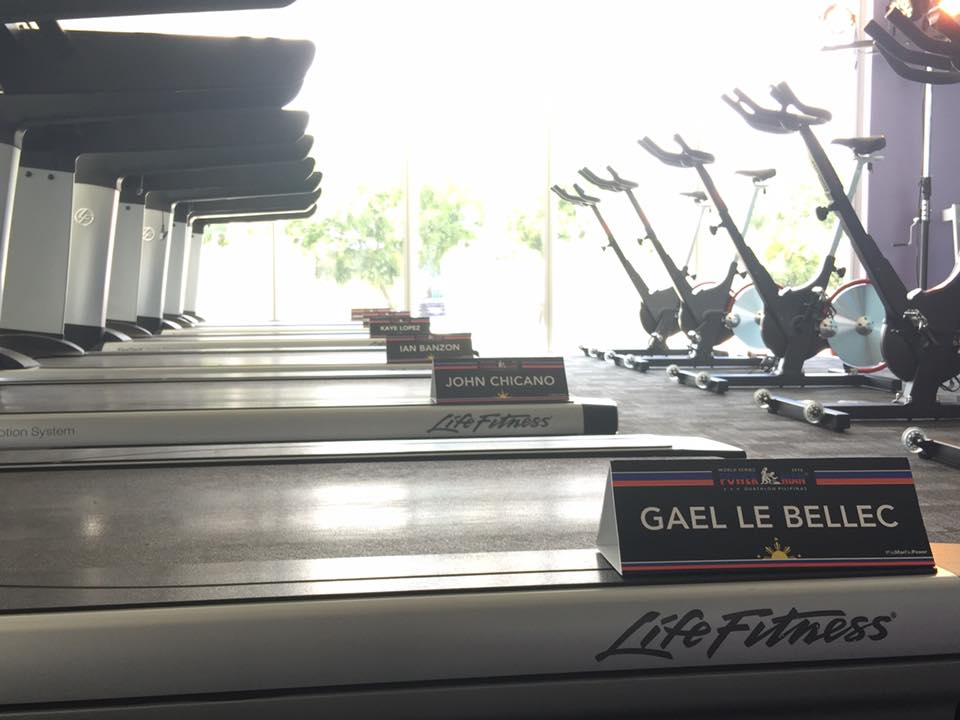 On July 1, 2016, Anytime Fitness Mall of Asia together with their sports partners held an indoor 24×24 duathlon challenge led by the top duathletes that will cover a 15 minutes run, bike and run race. The following #power24x24duathletes showcased their strength and determination of a true Powerman Champion.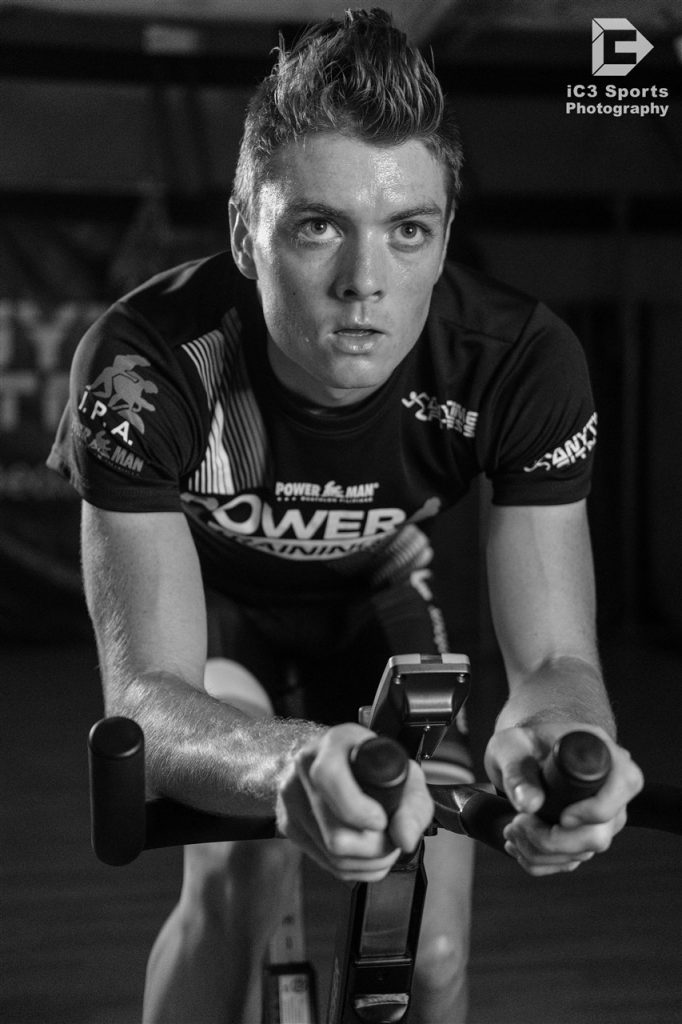 From France, Gael Le Bellec
2x Powerman Duathlon World Champion
Professional international athlete since 2011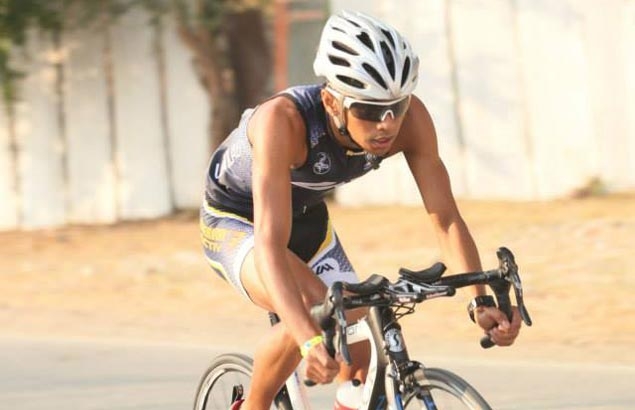 John Chicano
2nd placer in Powerman Malaysia
Philippine National Team for Duathlon and Triathlon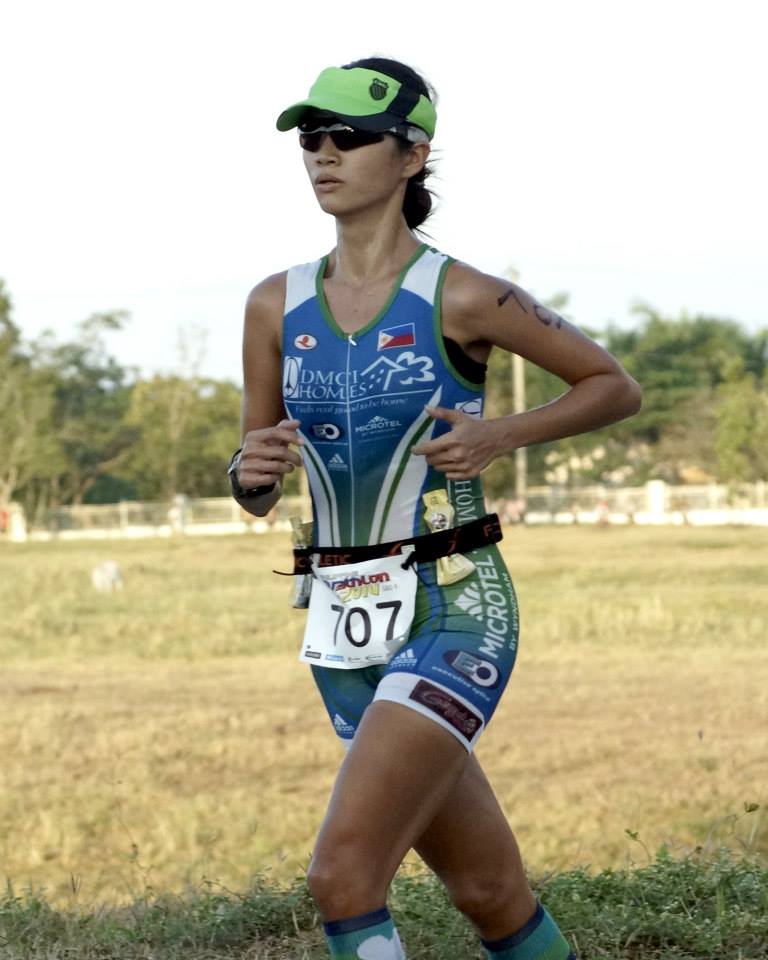 Kaye Lopez
Team Manager/Captain of DMCI Homes
Former National Cycling Team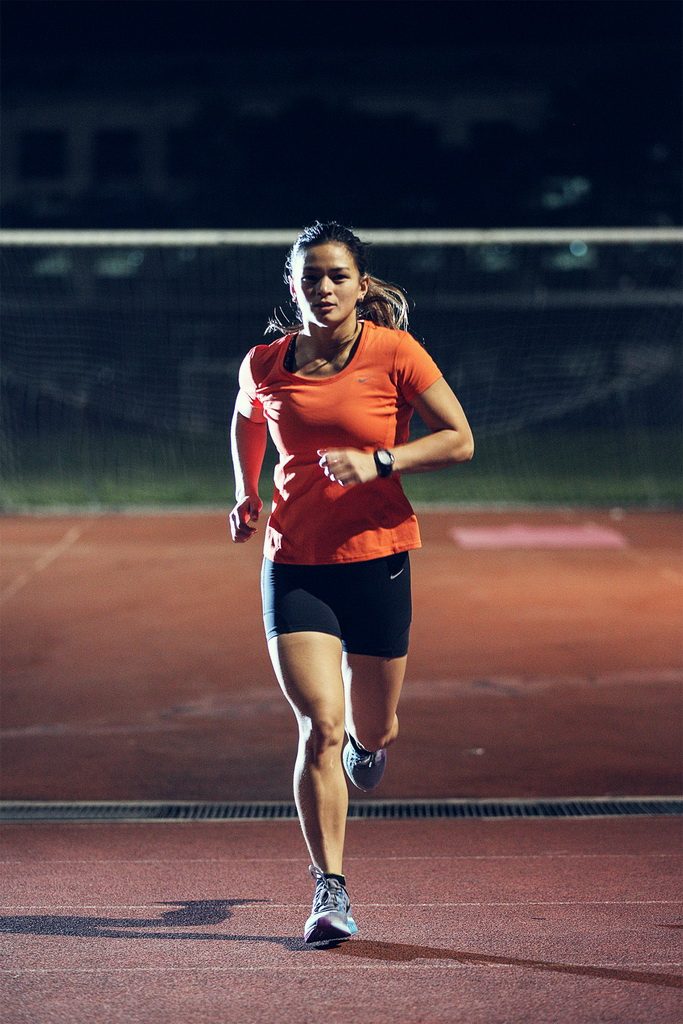 Ian Banzon
Run Coach, Nike Philippines
2nd Placer Overall, Asian Triathlon Cup 2015
1st Placer for Age Group 25-29 years old, Atleta Ako Women's Aquathlon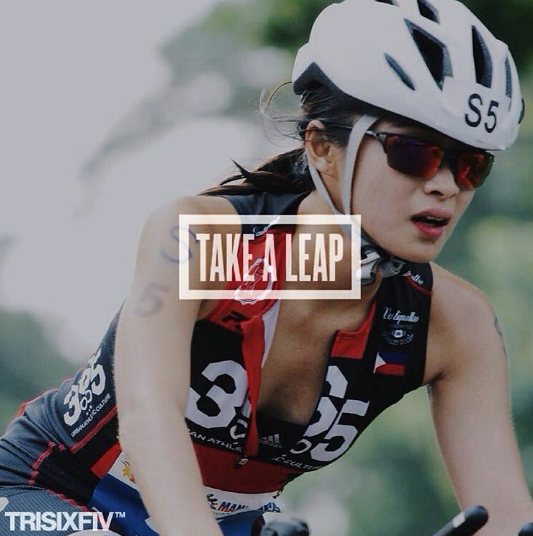 Denise Hernandez
1st Placer for Age Group 25-29, Powerman Duathlon
1st Placer, Pinoy Fitness 2016's Sub1 10k Challenge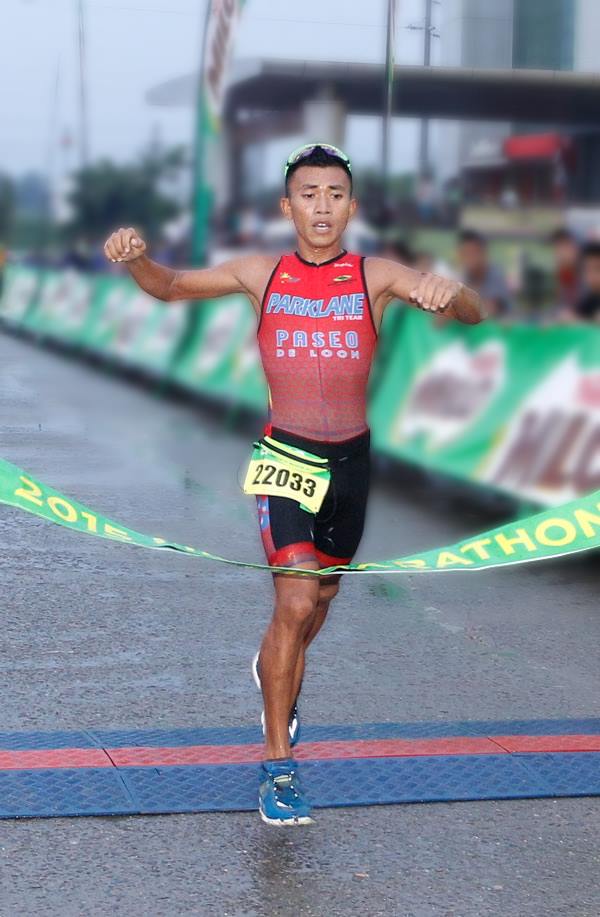 Emmanuel Comendador
5th Placer, Powerman Duathlon Pilipinas
5th Placer, Subic International Triathlon 2016
4th Placer, National Duathlon
  Before the race has started, the athletes were given a chance to warm-up and get the "vibes" of the machines.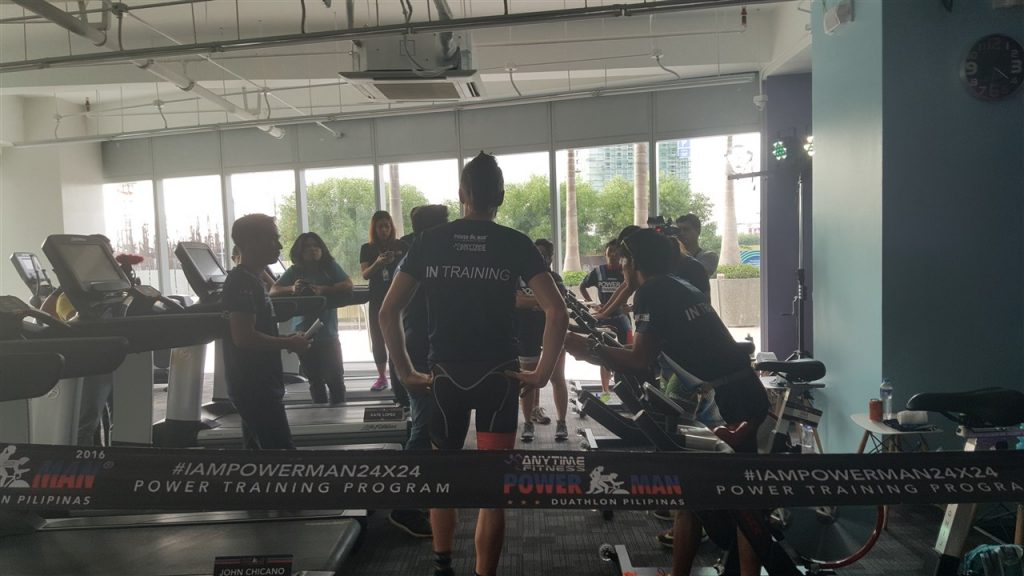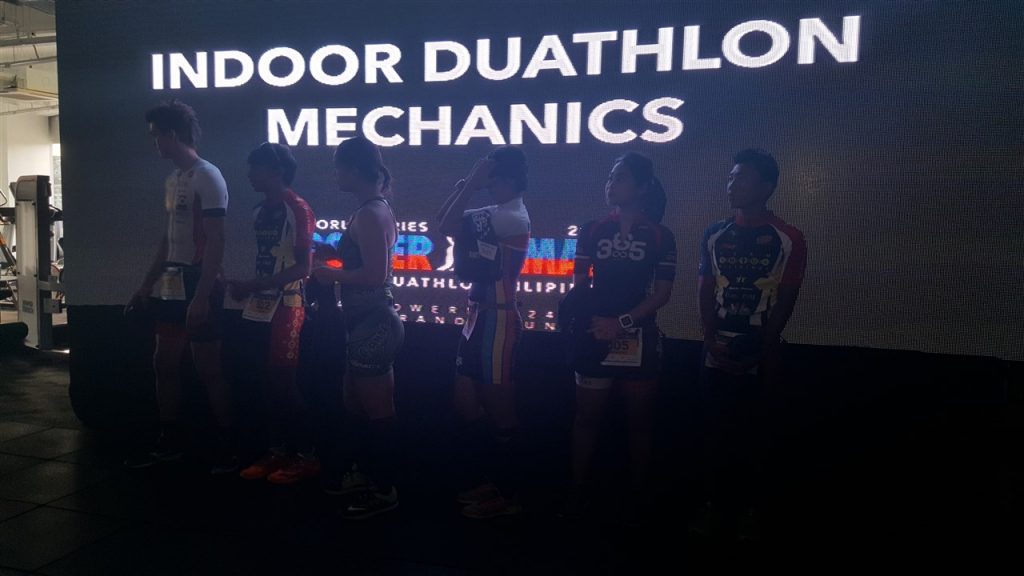 Soon after the warm up and preparation, the duathletes have been introduced and the mechanics has been given, the much awaited challenge has officially started.  
The first challenge is to finish the 5-minute run in which the speed and distance is calculated for later scoring.
Biking for another 5 minutes is the 2nd phase of the race. Who do you think is the fastest?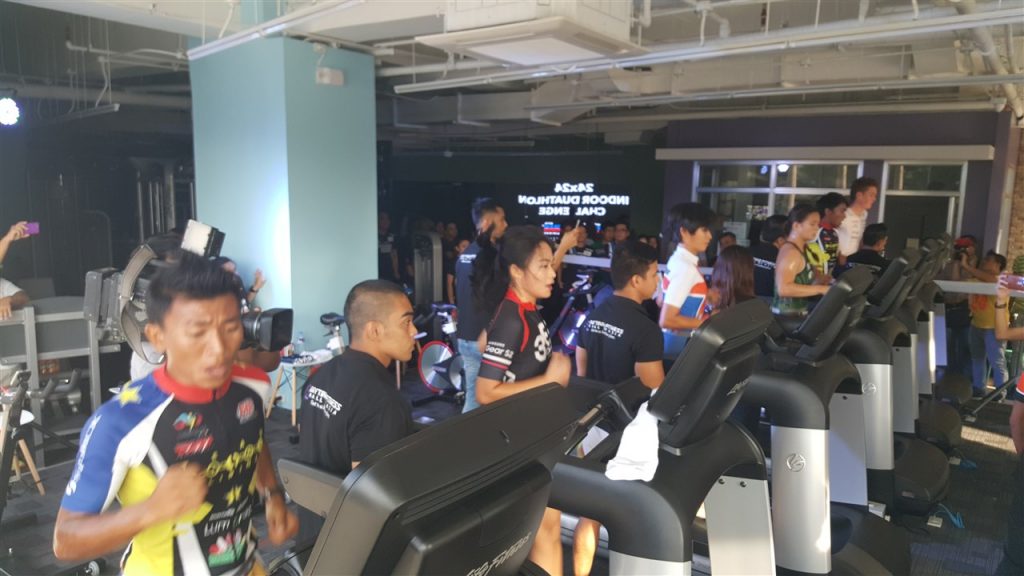 And finally, running for last 5 minutes will determine the distance covered by each athlete.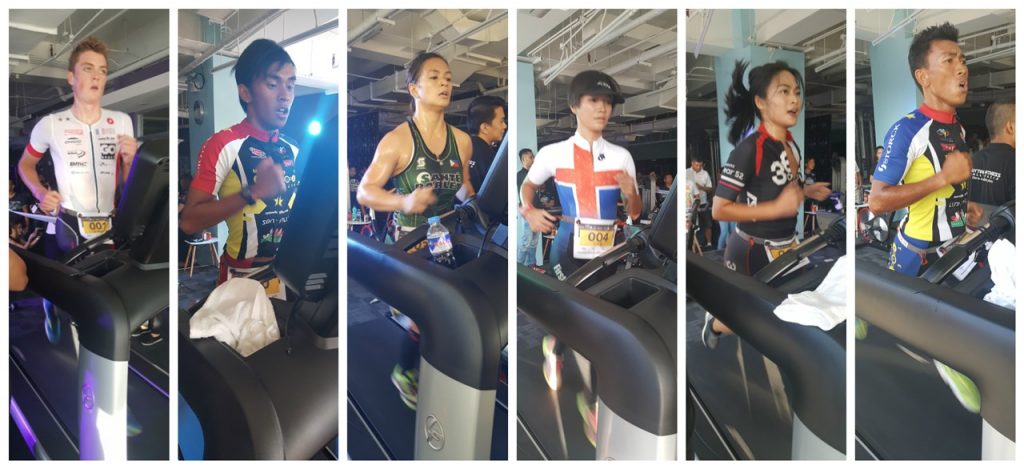 Congratulations to Gael, John, Ian, Kaye, Denise, and Emmanuel for finishing the race and for proving their endurance, strength and determination and worthy to be called as Top Duathletes of the Powerman Challenge!
After the race, is a simple celebration to formally announce the start of the 24×24 Power Training Program open to everyone.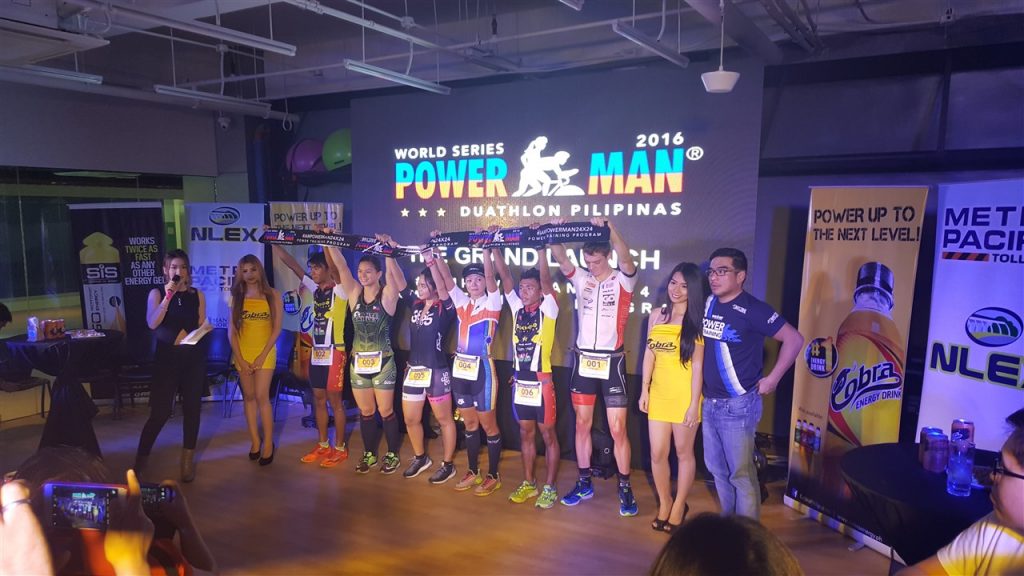 The group has been joined by Mr. Raymund Magdaluyo, Chairman of F&F International Events
  And for the official distances and the winners of the indoor 24×24 duathlon challenge, here are the final results: 3rd Place, John Chicano
2nd Place, Gale Le Bellec
1st Place, Emammnuel Dominador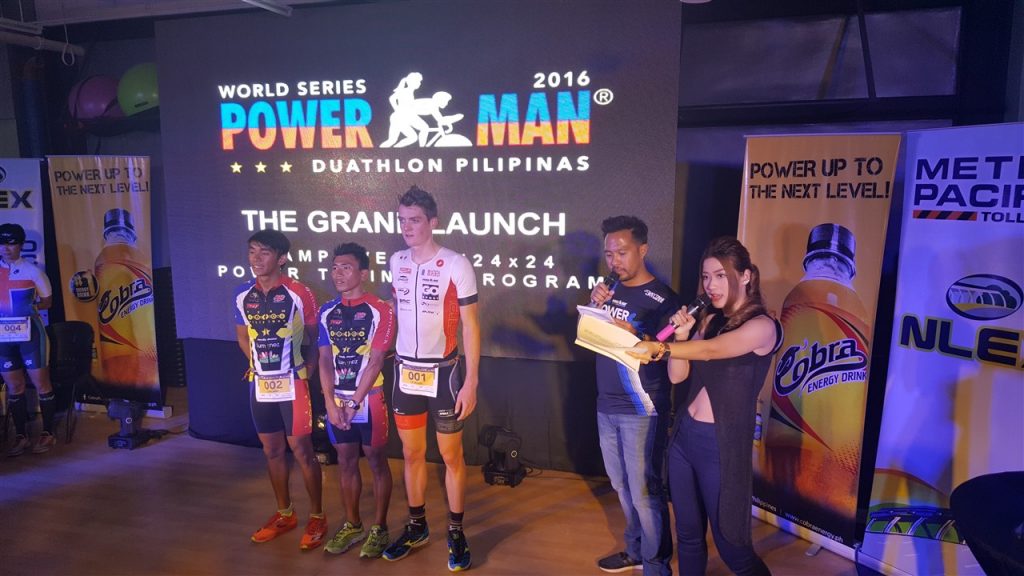 The winners of the indoor 24×24 duathlon challenge. (From left to right) Gael Le Bellec (2nd Place), Emmanuel Comendador (1st Place) and John Chicano (3rd Place) Coach Velasco also gave big tips about indoor training and its foundations.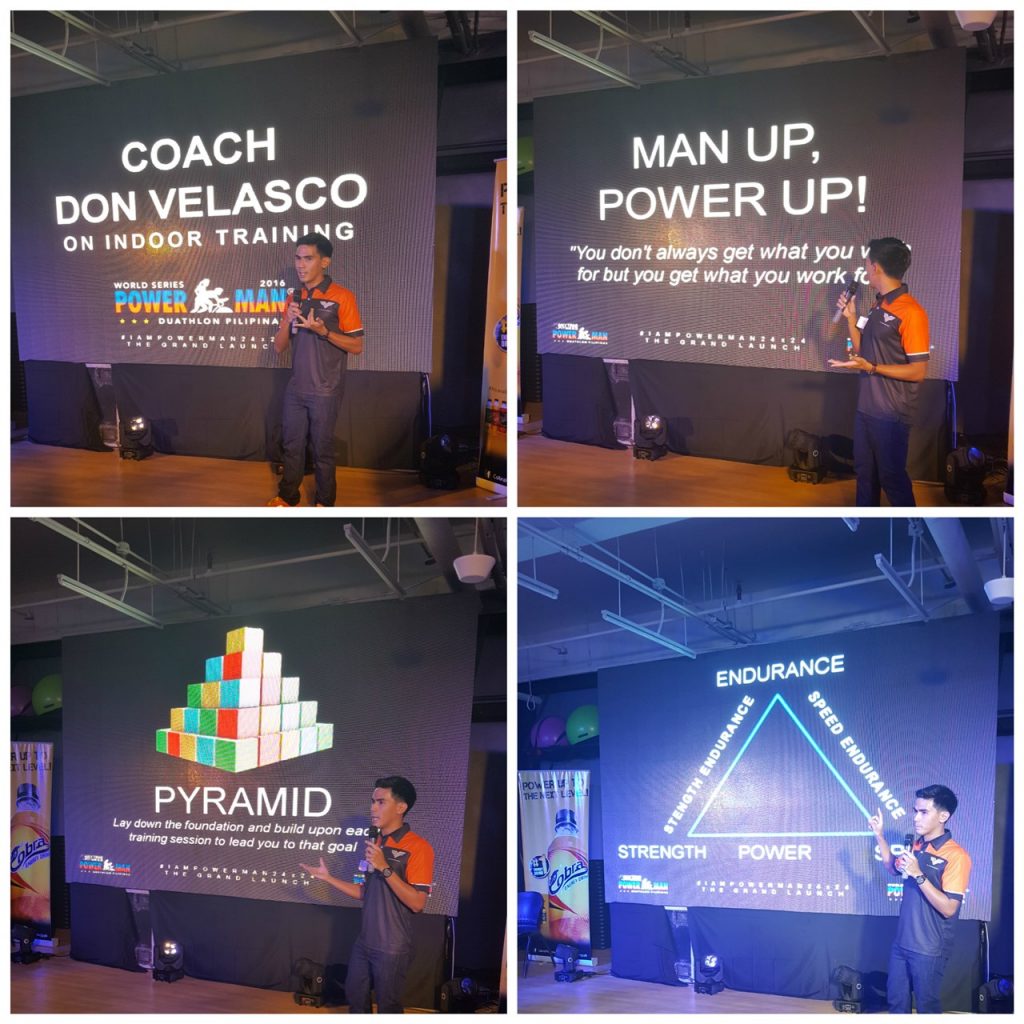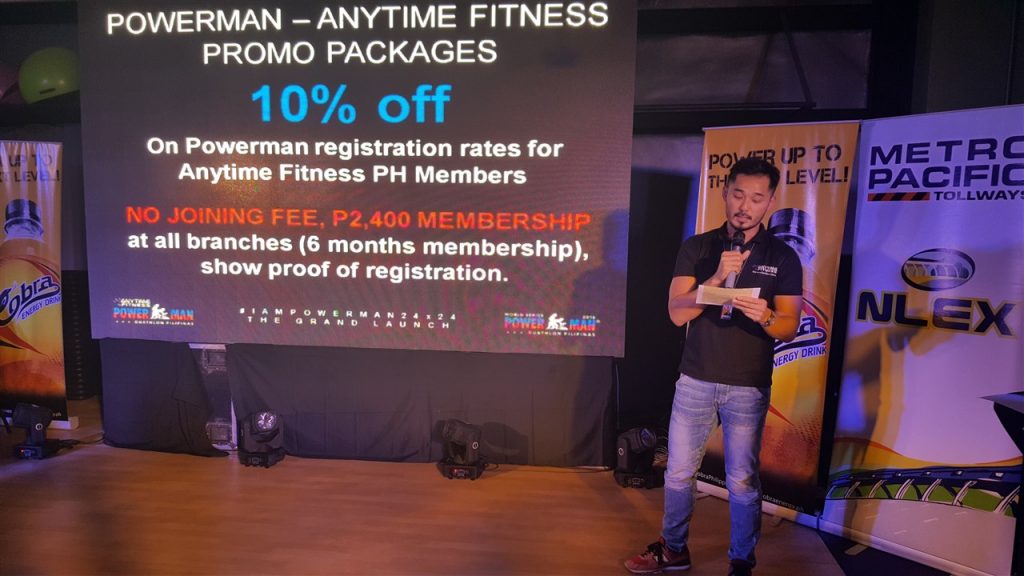 Mr. Derrick Calixto, General Manager representing Anytime Fitness talks about the Promos and Discounts on Powerman registration rates for Anytime Fitness PH Members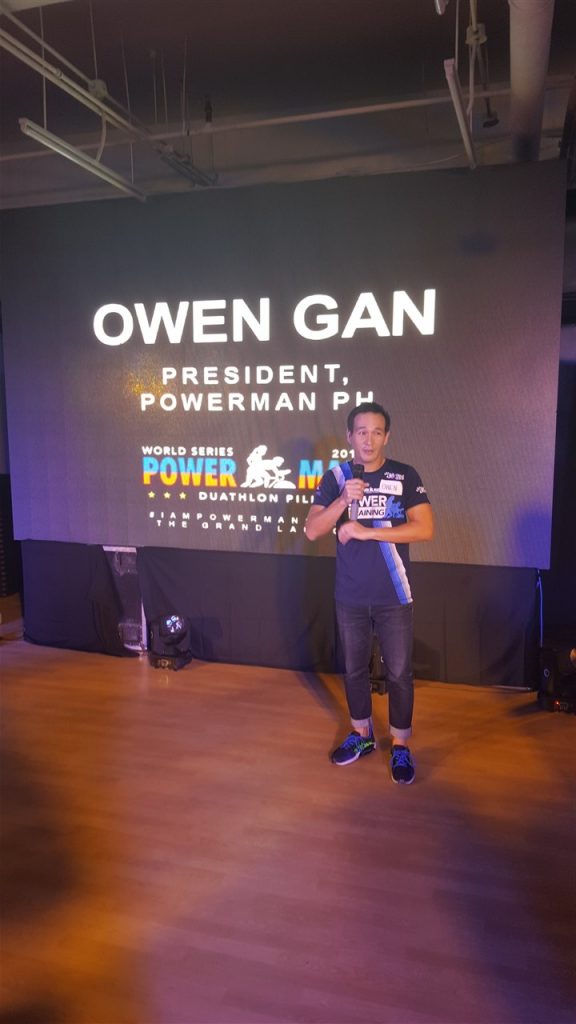 Mr. Owen Gan, President of Powerman PH had a talk on how Powerman Pilipinas helps bring the duathlon scene in the Philiipines to the next level.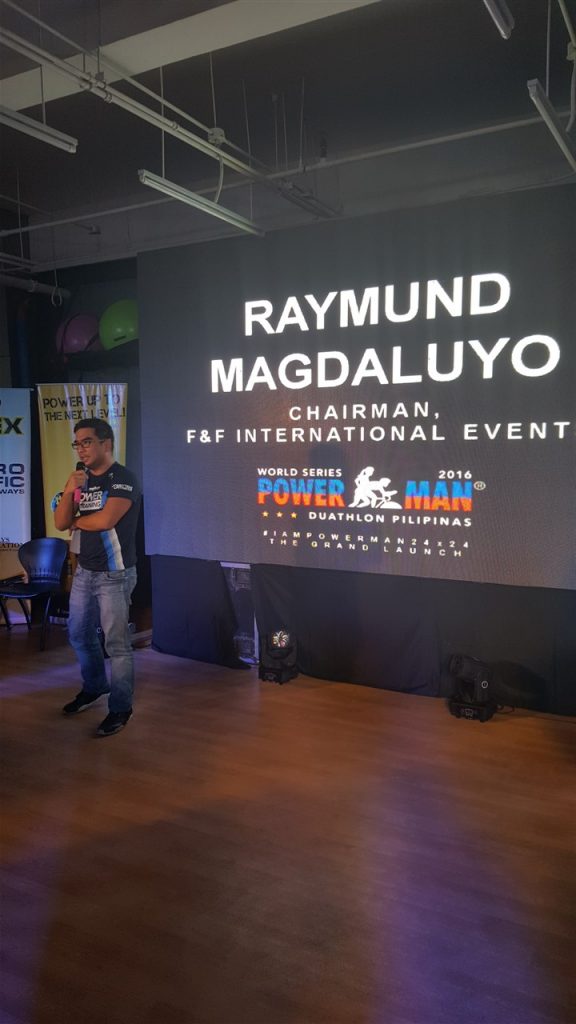 And finally, Mr. Raymund Magdaluyo, Chairman of F&F International Events delivers his closing remarks about the Powerman Challenge. Powerman also supports enthusiastic young individuals who do not have the means to pursue their desire to become multi-sports athletes. Parts of the proceeds will be used to buy bicycles, gears, and equipment for the Batang Tri Grassroots program.