PuzzleBox BPO Inc. Reviews: Dissecting the Anatomy of Teddy's Bigger Burger
Written by: Pots Duran and Nene Que Photos by: Aiza Llave   On the warm afternoon we went to Teddy's Bigger Burgers at the Level 3 of Greenbelt 3, we were greeted by the staff with an even warmer "Mahalo! Welcome to Teddy's!"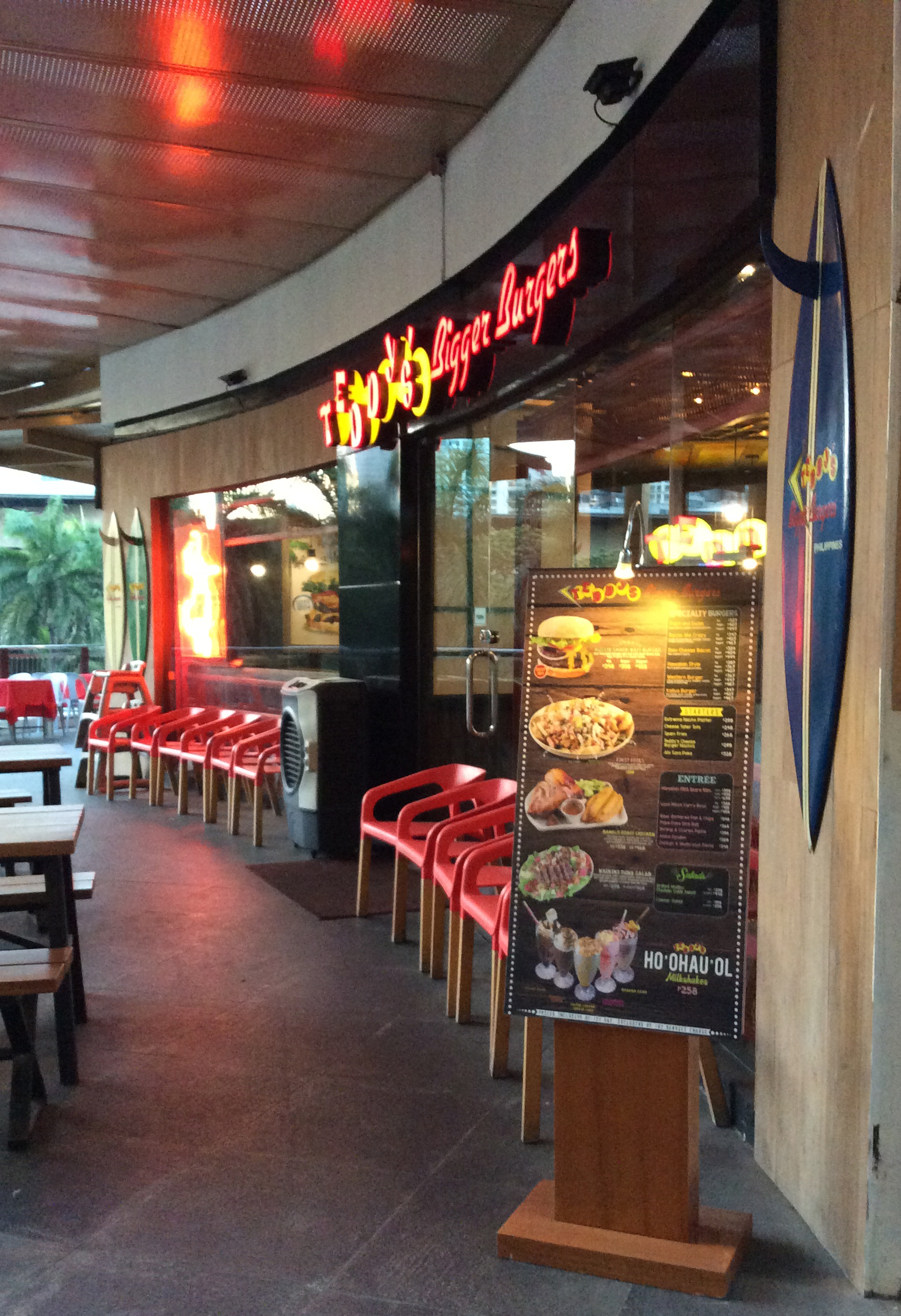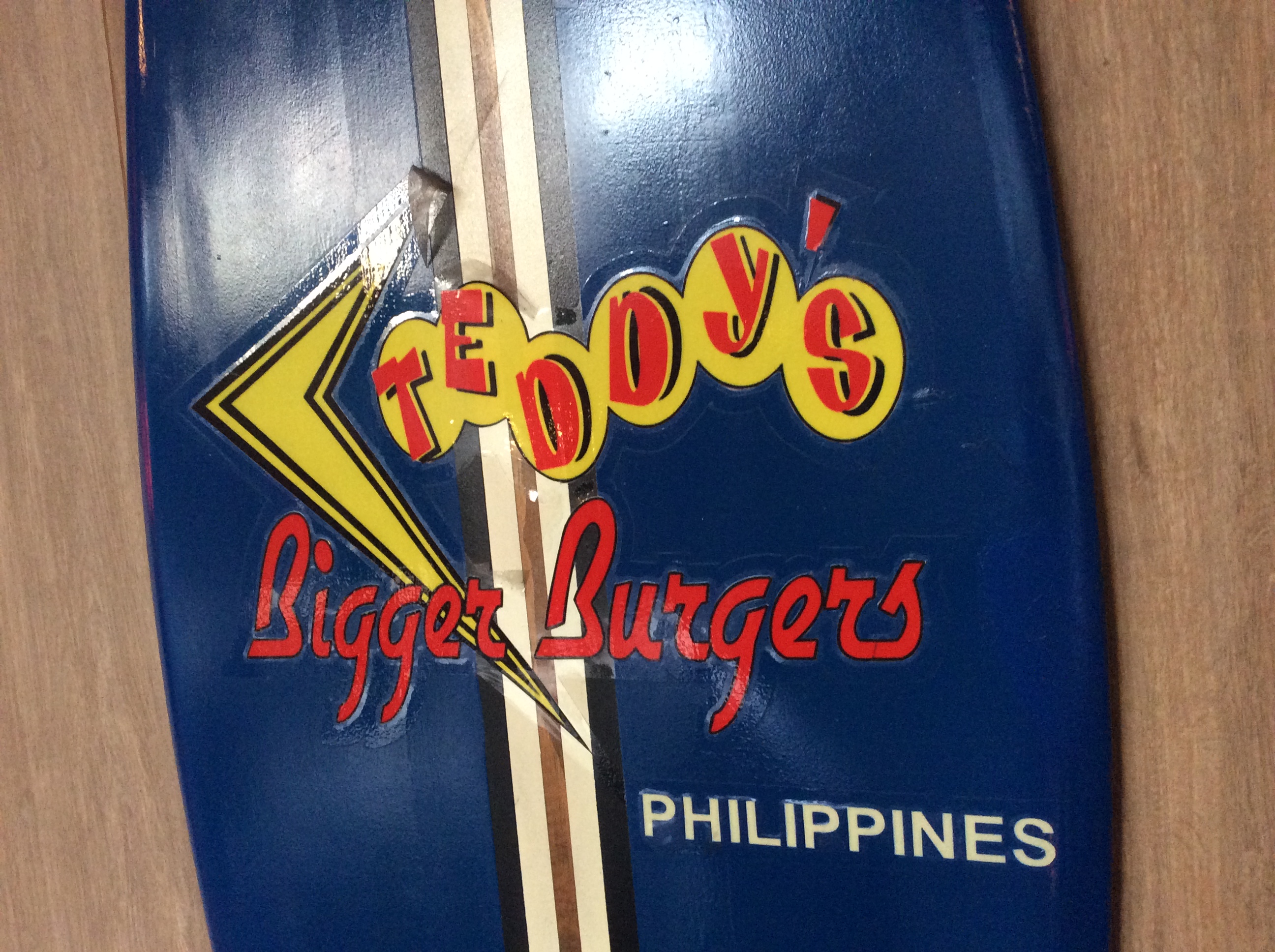 Once inside, you'll see a hint of Hawaii through their interiors. But maybe you won't even notice it that much, since you're already thinking of your favorite burger, and like what Teddy's advertise, your expectations are BIGGER.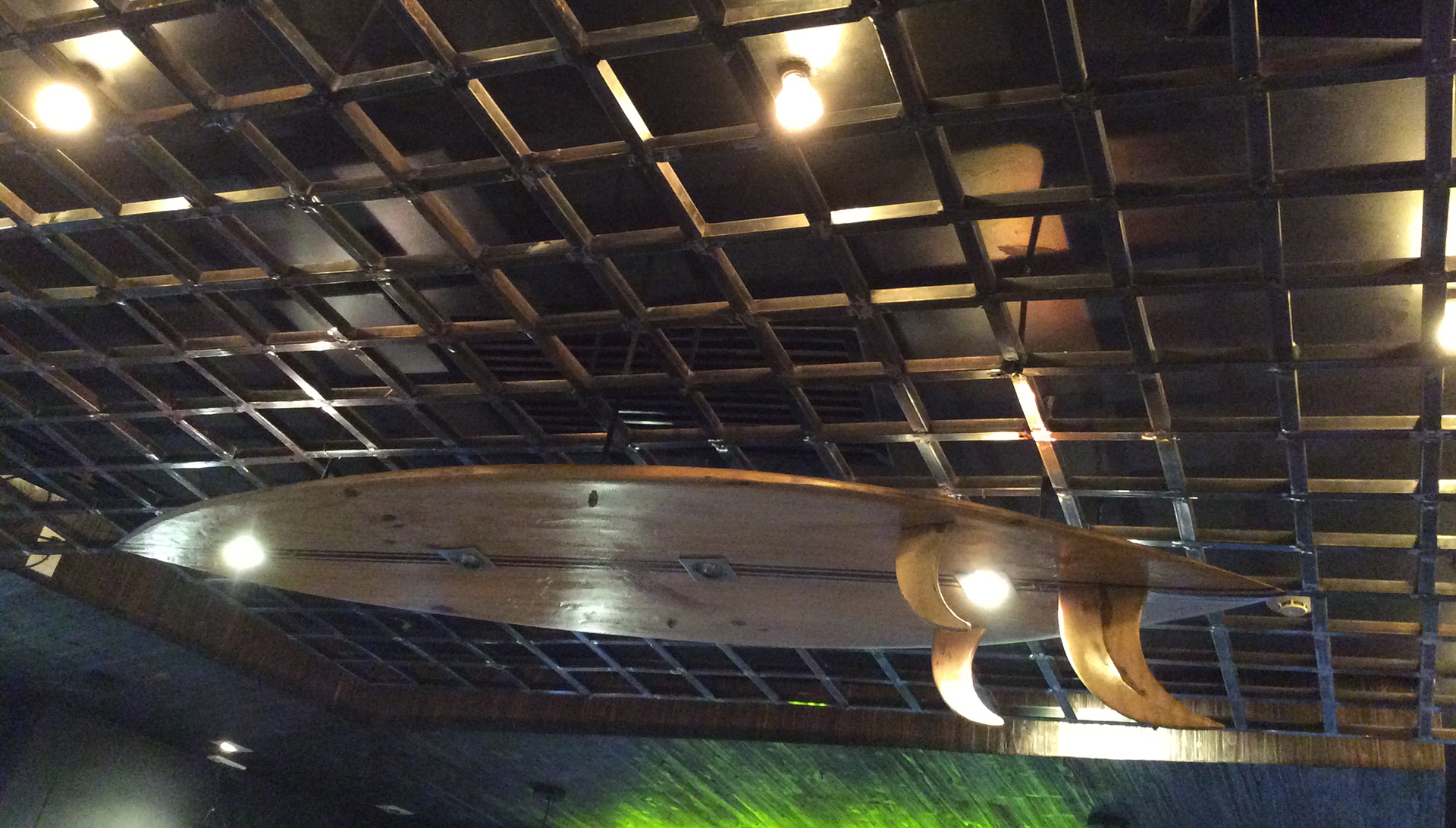 You start thinking of how you want your burger, of how big you want it to be, or how the patties are going to be done. To help diners create their dream meal, Teddy's offers DIY burgers! Their staple menu can also be tweaked depending on your preference, you just have to ask the staff nicely 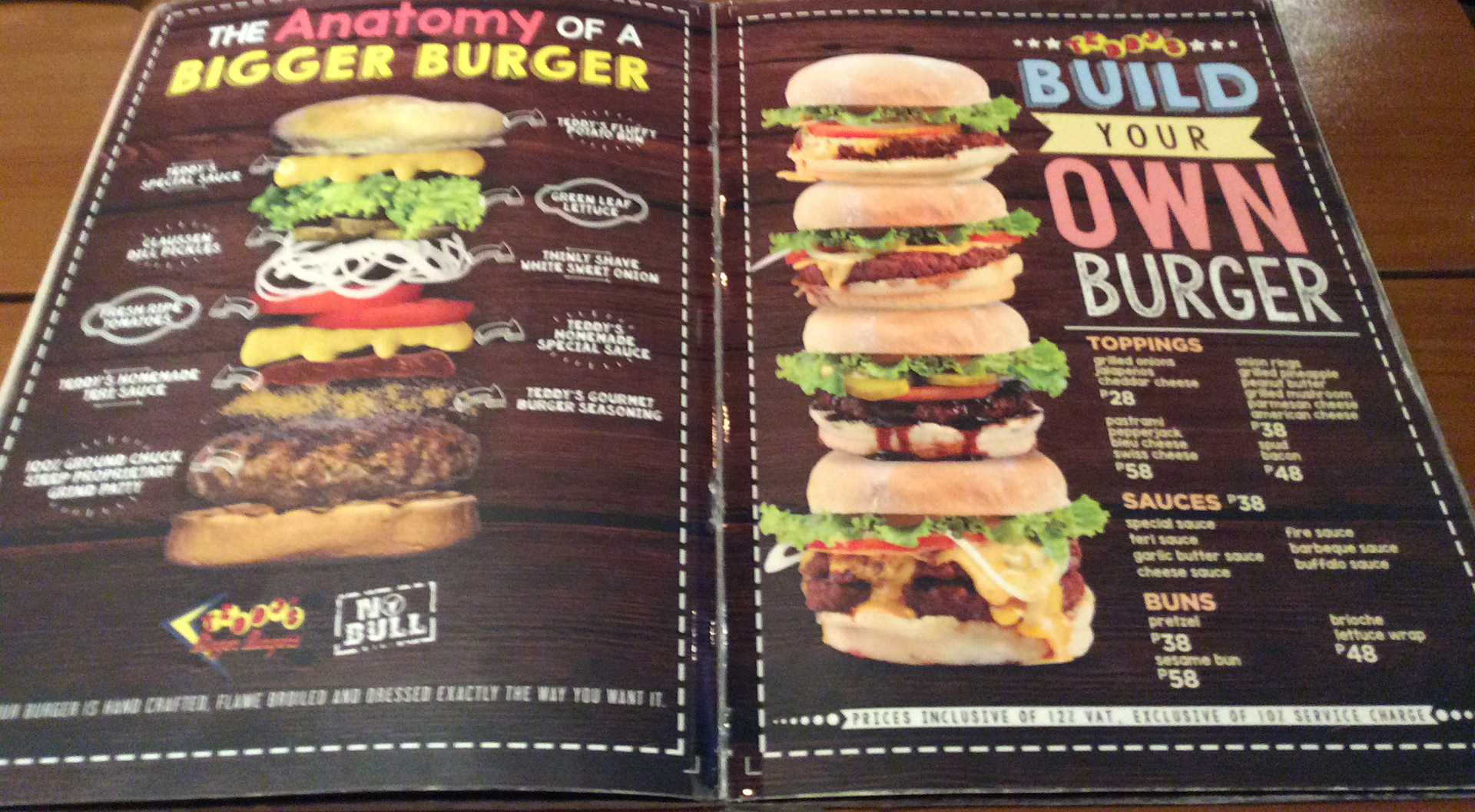 We were all eager to try out Teddy's different dishes, but one was more excited than the rest of us since every time he goes there, he only orders Teddy's Original Burger. His wish was granted as we helped ourselves to a tableful of goodness!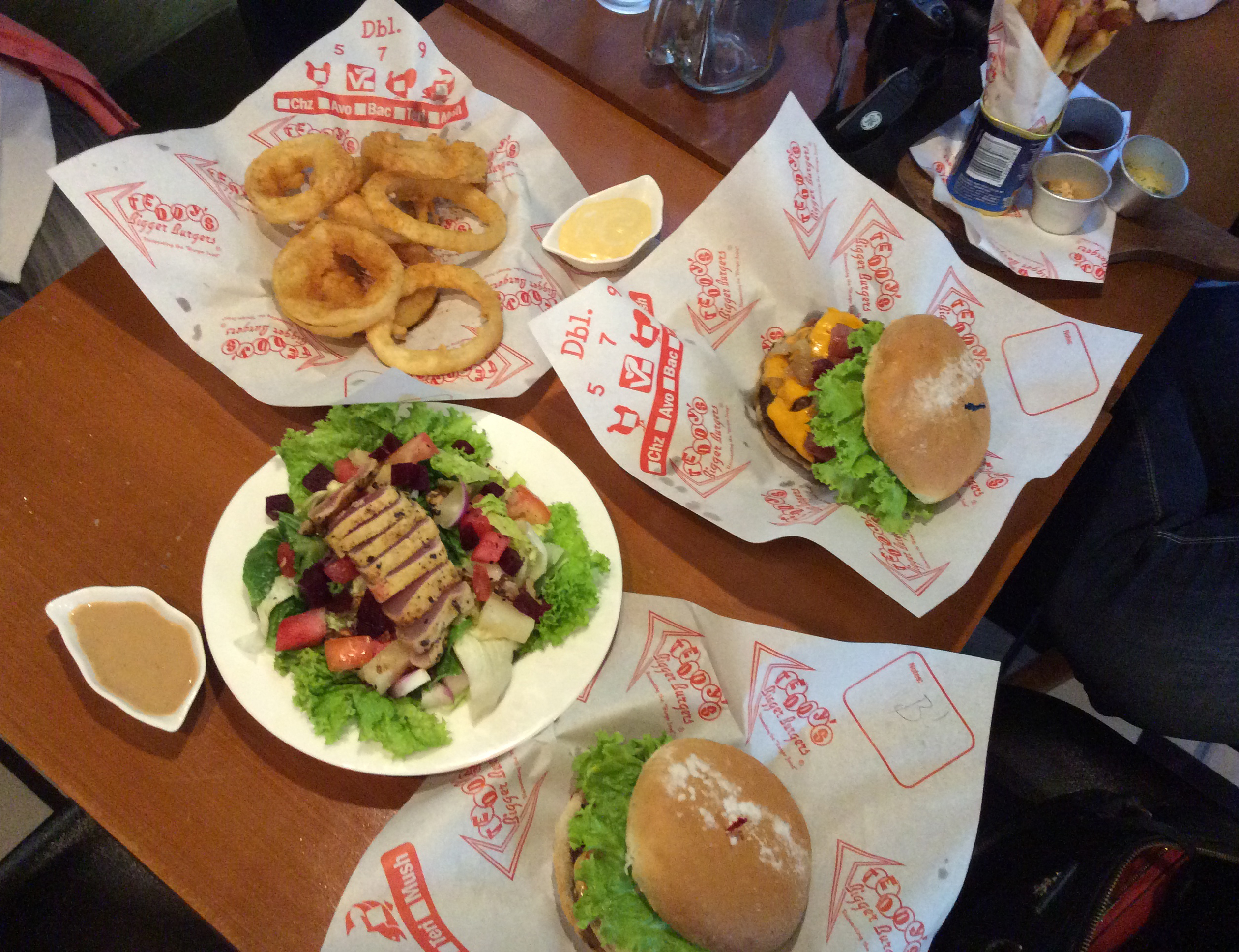 We first tried the Bleu Cheese Bacon which was amazeballs! Its patty was topped with double bacon, cream cheese, grilled onions, cheddar cheese, bleu cheese, and drizzled with truffle honey! The cheese was not overpowering and has accentuated the flavor of the beef quite nicely, making the combination of these two ingredients delightful. This burger stayed on the menu due to insistent public demand even after its stint as Teddy's Valentine's Specialty Burger of the Month was over. Valentine's Specialty? Yep, this burger indeed has love all over!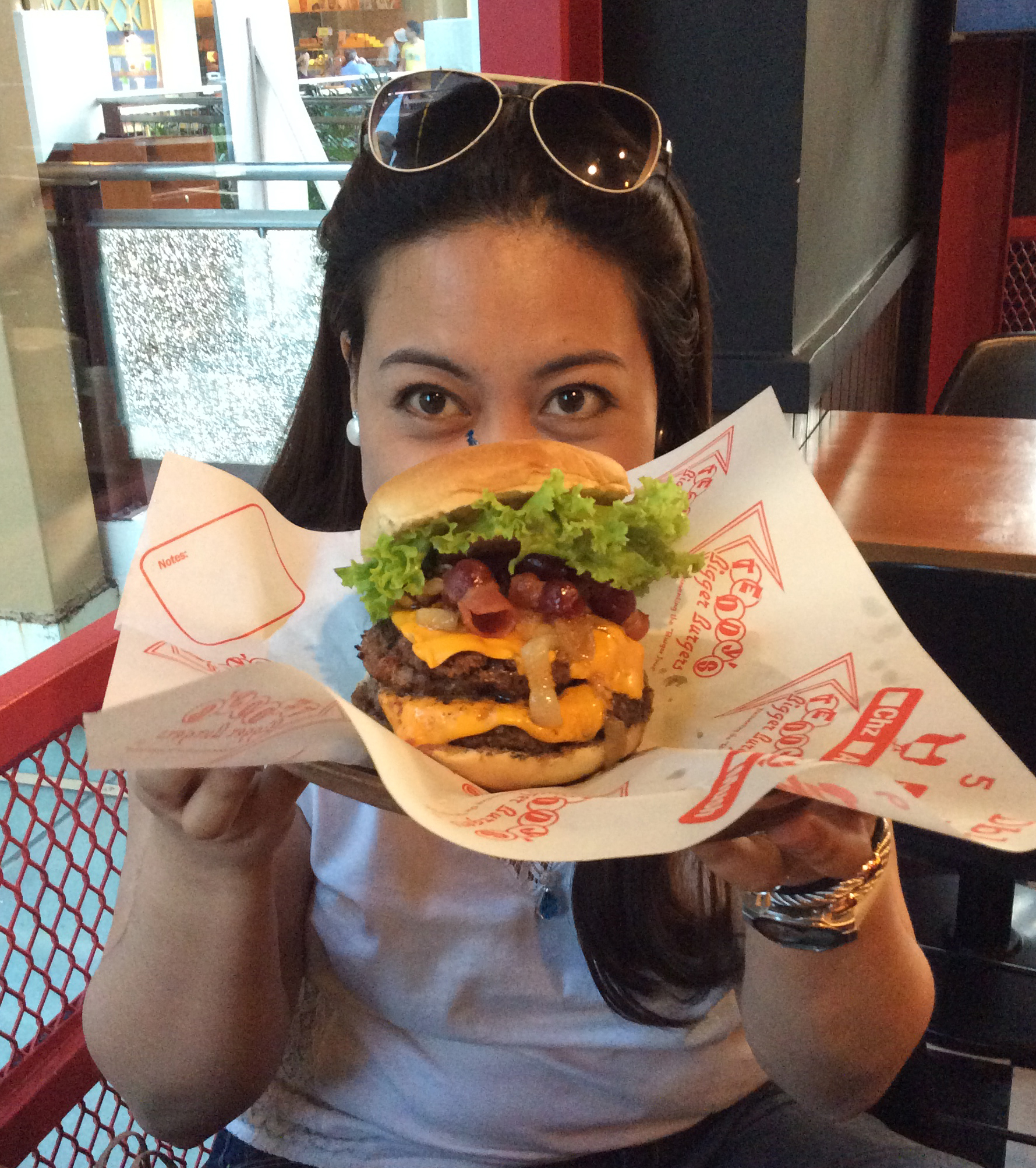 Bleu Cheese Bacon
Then we got to try their Waikiki Tuna Salad. Its leafy greens were crisp, working well with other elements in the salad such as its special caramel coated walnuts, and cubed watermelons. As for the tuna it was fresh (from Gen San no less!) and was served seared and pepper-crusted. This light dish was given elevated flavors by its special sesame dressing. Highly recommended after a heavy meal.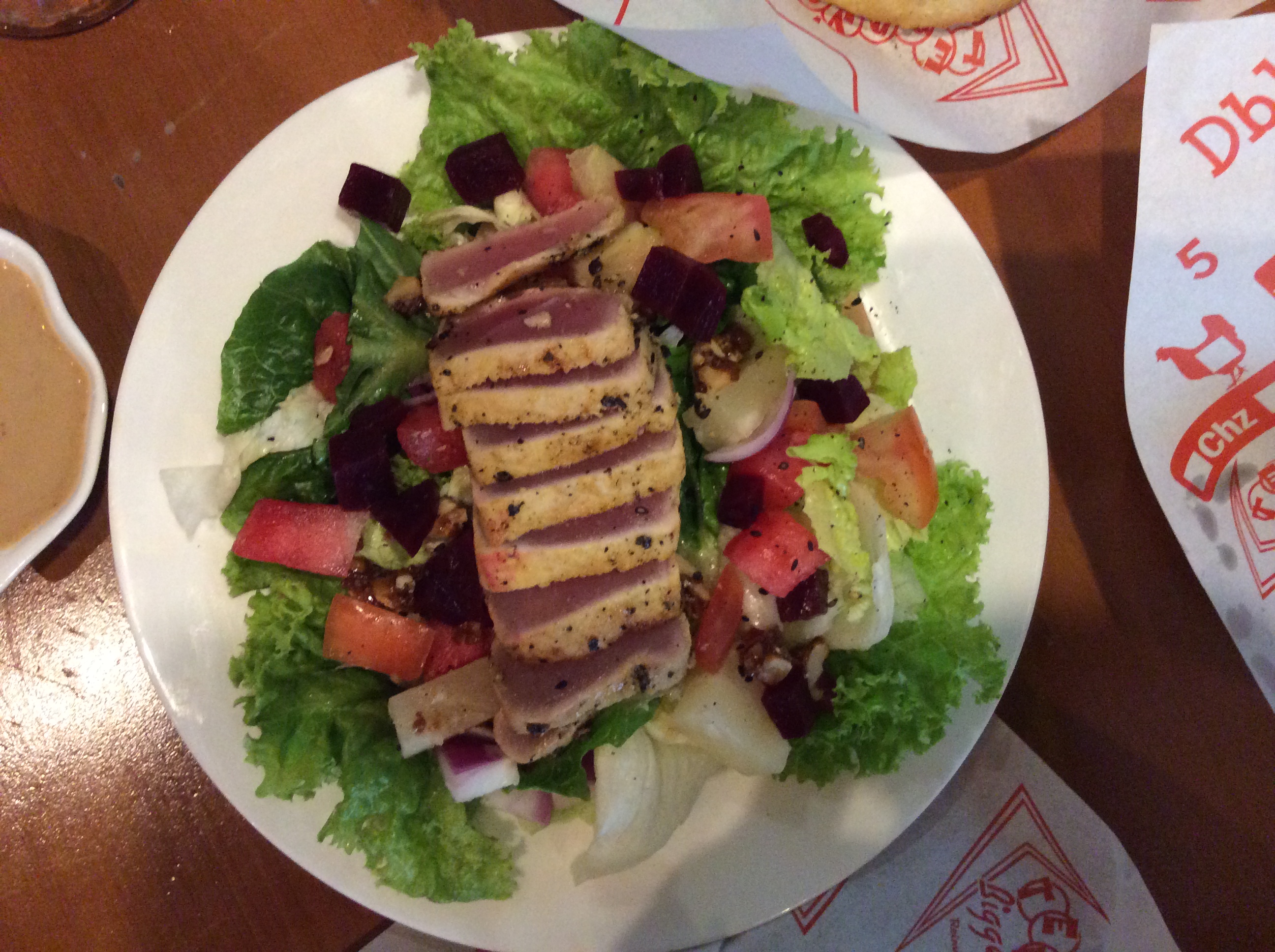 Waikiki Tuna Salad
Cheese Tater Tots was Teddy's version of deep-fried mozzarella pillows. This bite sized potato treat was covered with special seasoning, which complemented the soft chewy cheese bites embedded in it. Lace it with its special sauce, which we really loved by the way, and it will surely whet one's appetite.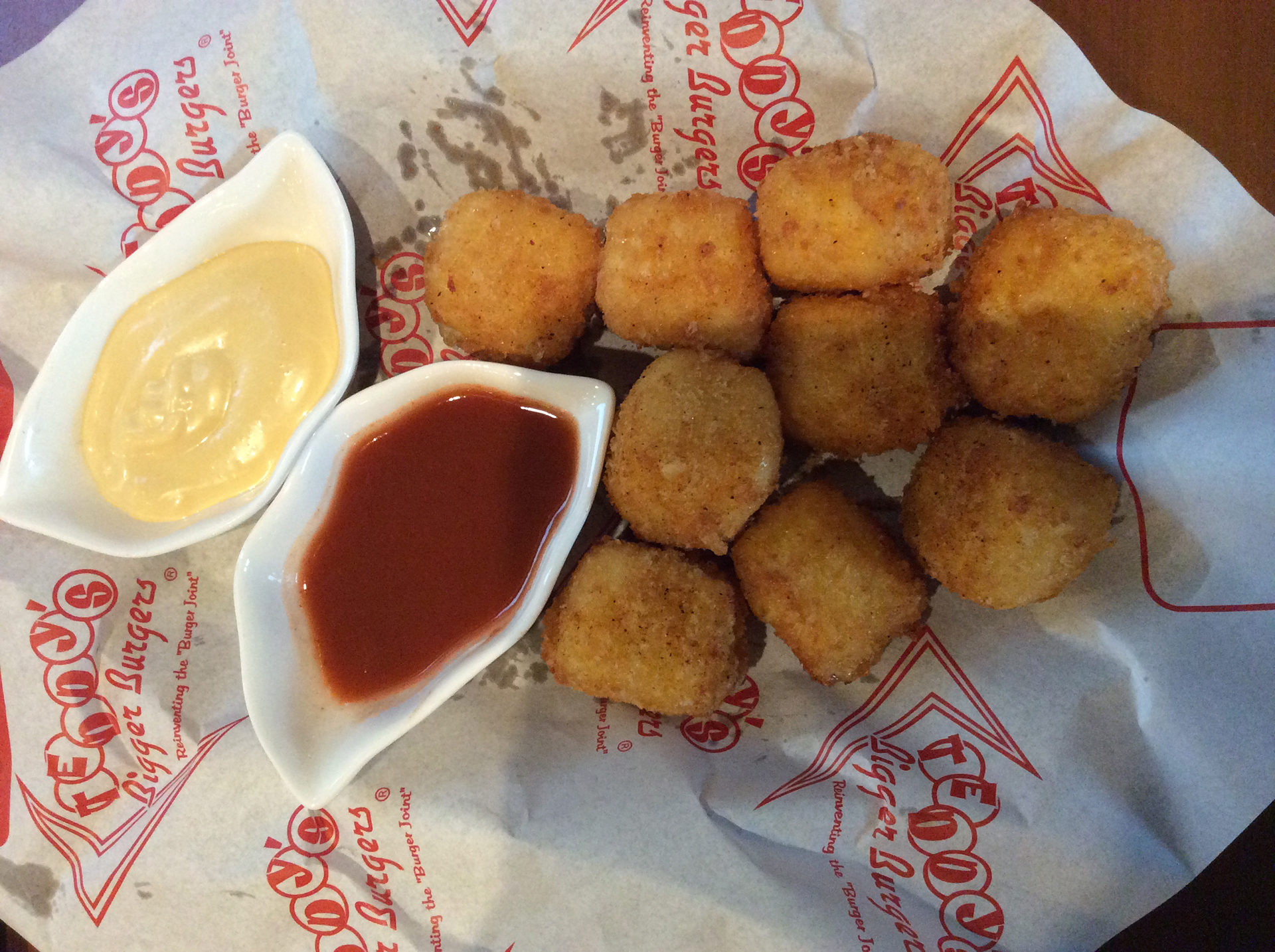 Cheese Tater Tots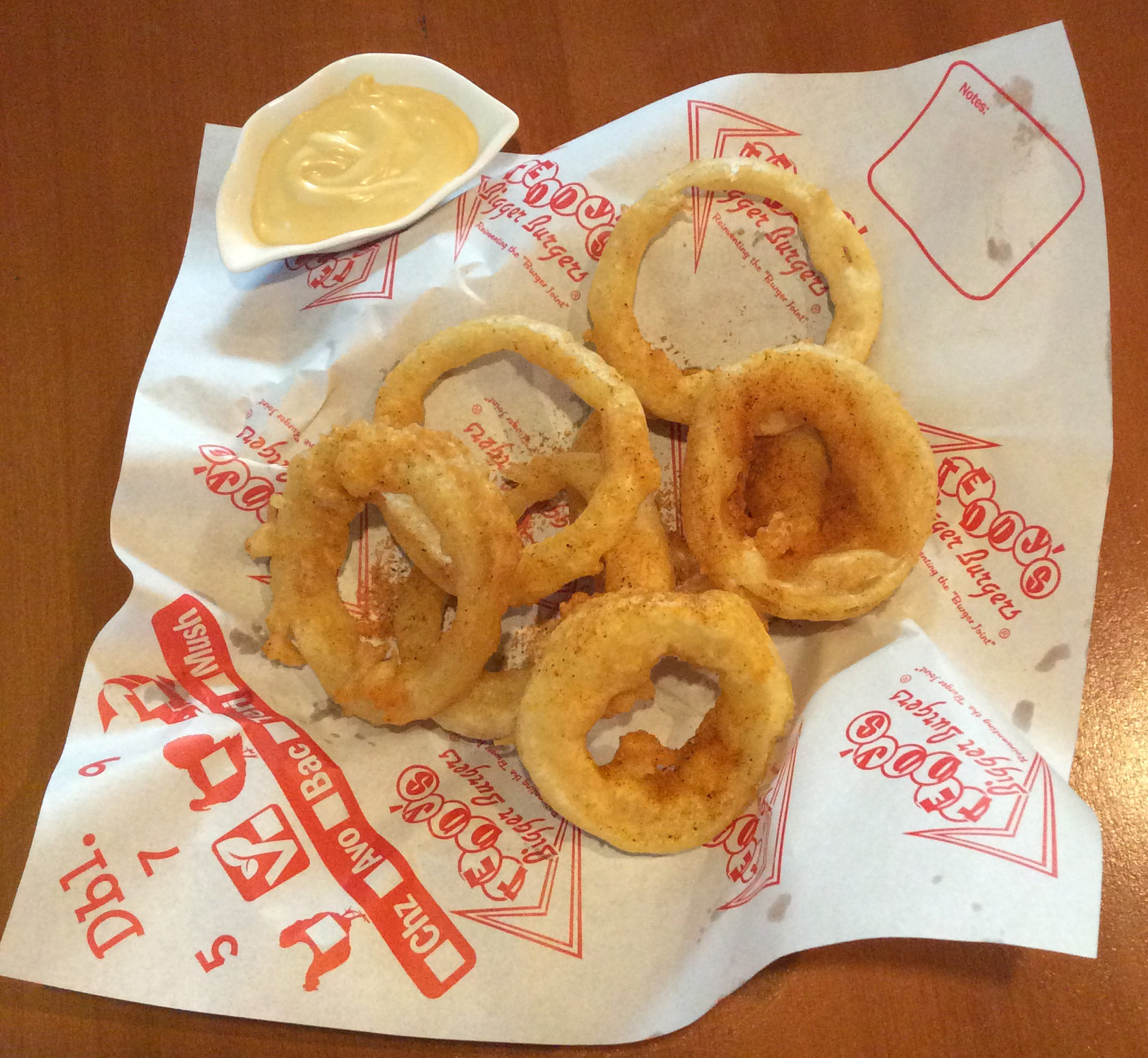 Another finger food delight, Teddy's Onion Rings!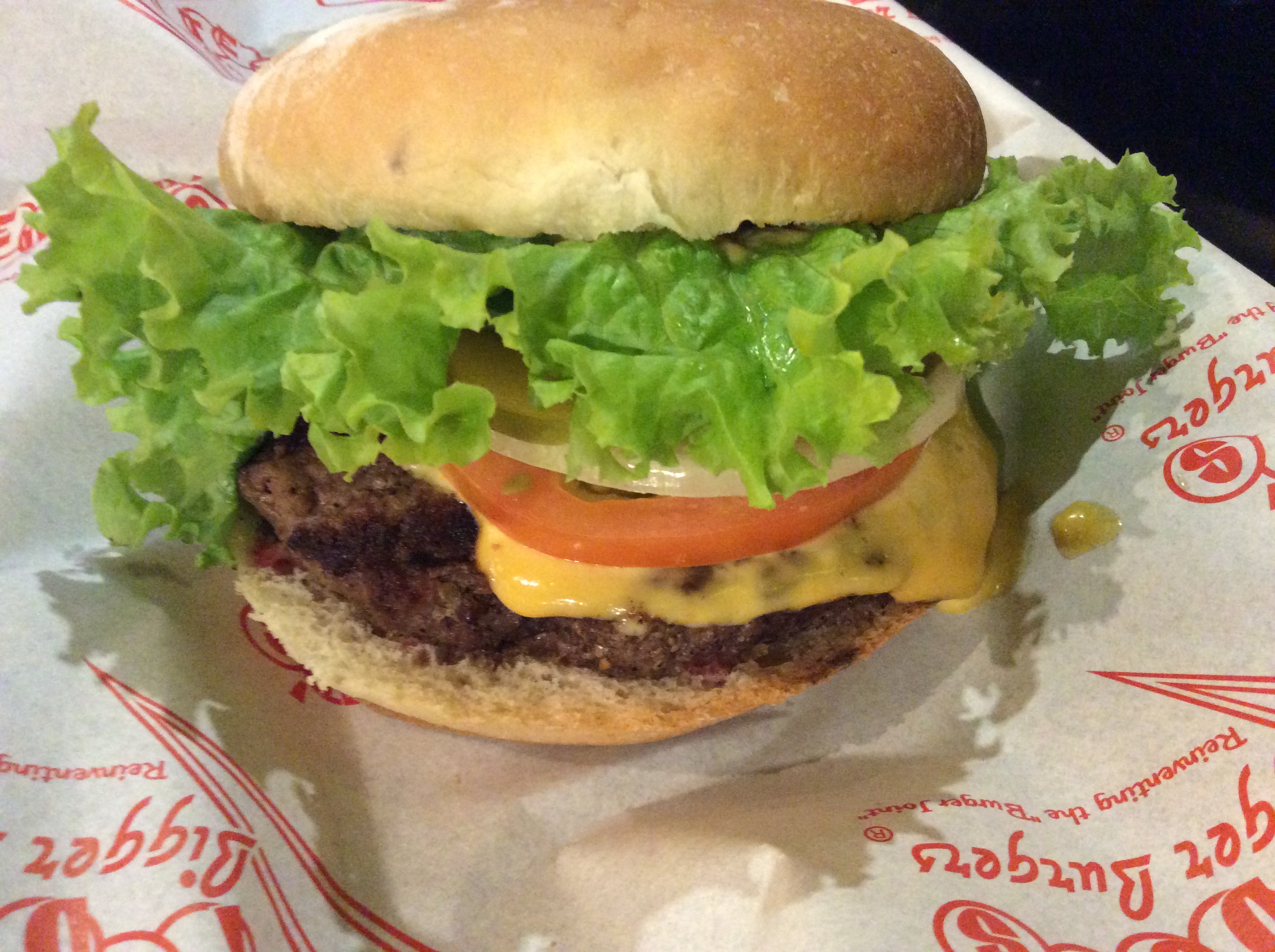 Teddy's Original Burger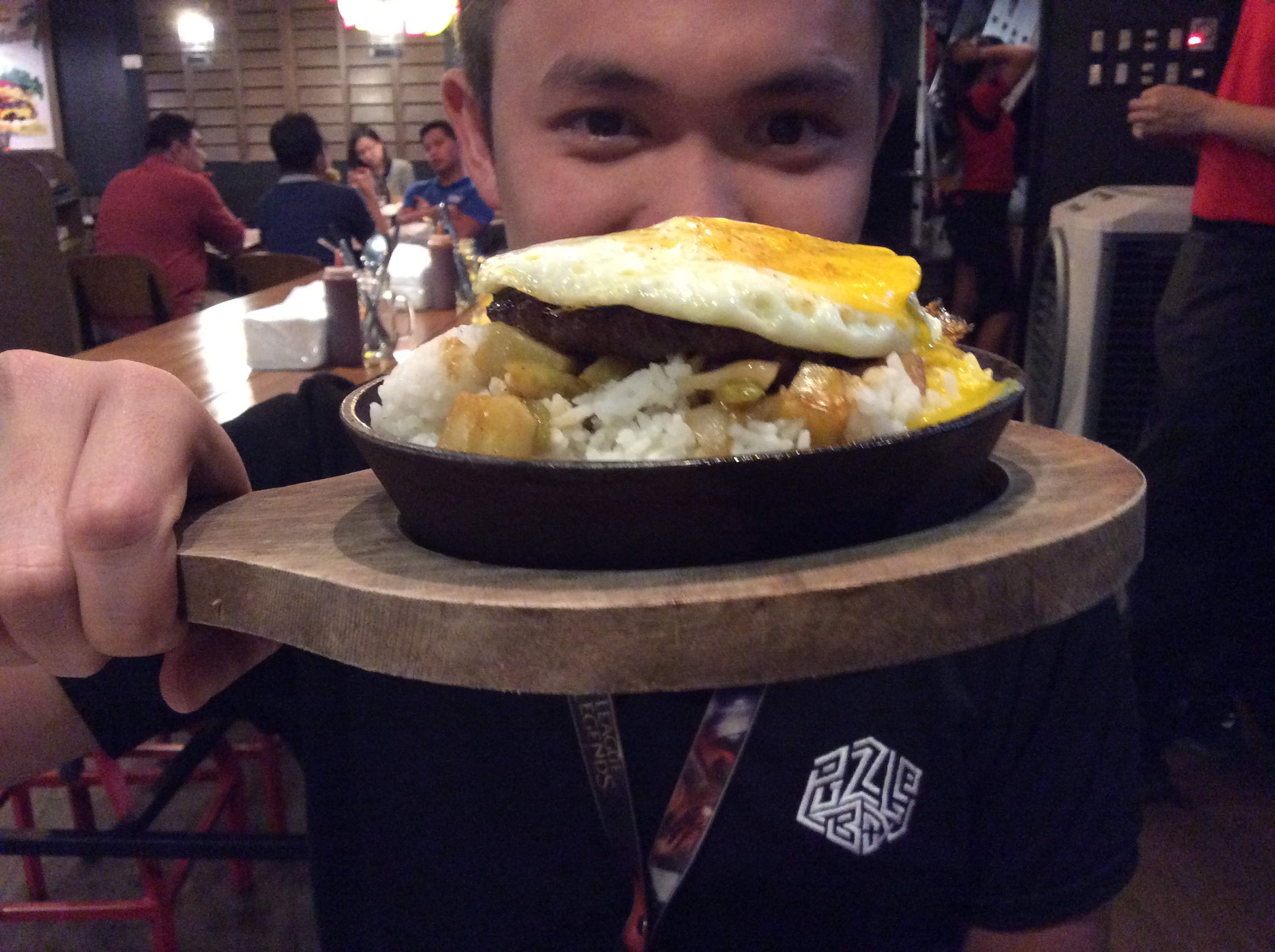 Loco Moco Curry Bowl
Hawaii is big in Spam consumption. It began back in World War II, according to the Spam website, when GIs had the salty luncheon meat as part of their ration because it didn't require refrigeration and had a long shelf life. In Teddy's, you can have your own Spam Festival ala Hawaii on your table with Spam Fries. Picture batonnets of Spam and skin-on potato fries bouquet on tin can kicked with three kinds of dips – Sriracha aioli, spiced ketchup, and honey mustard!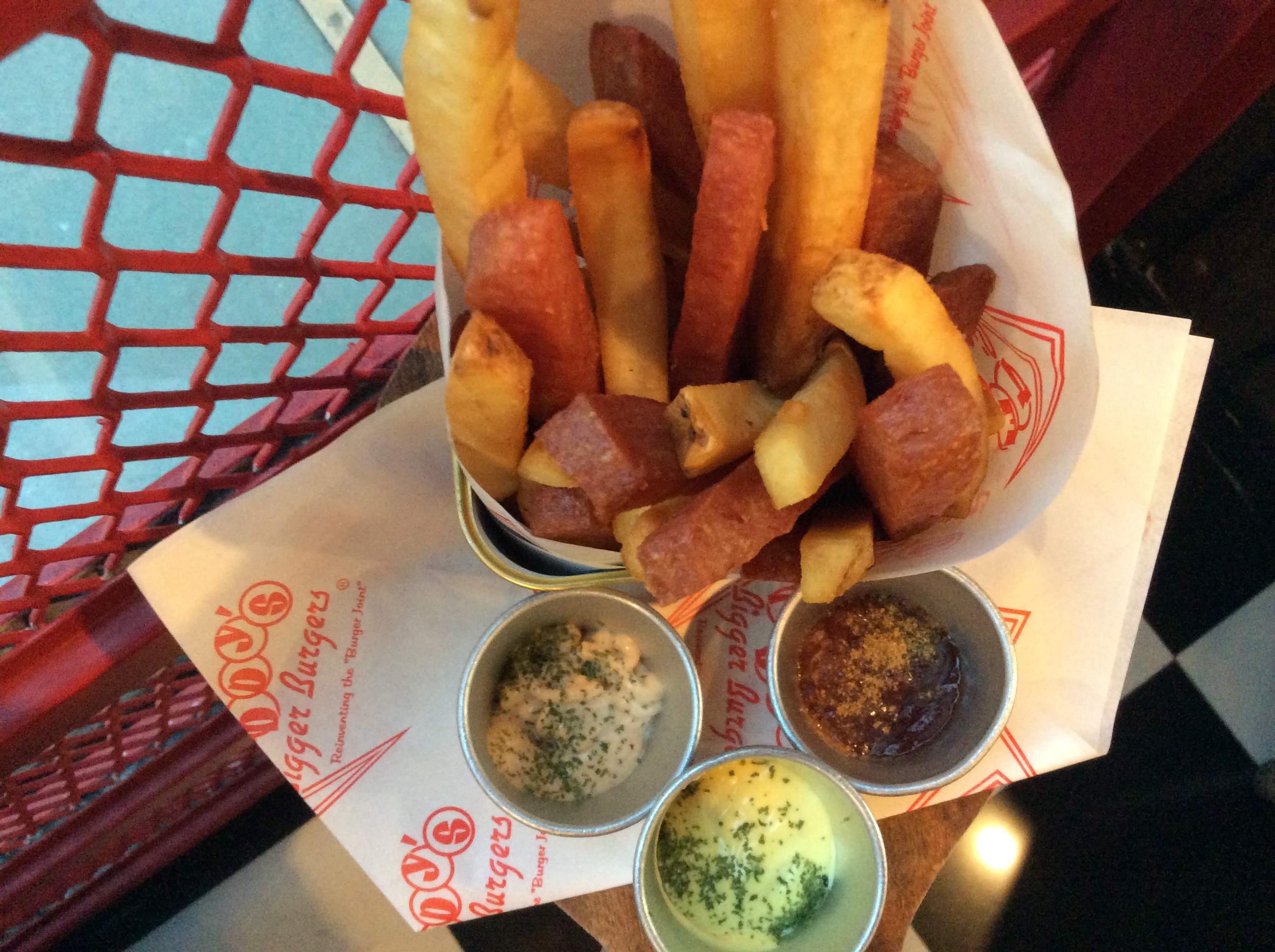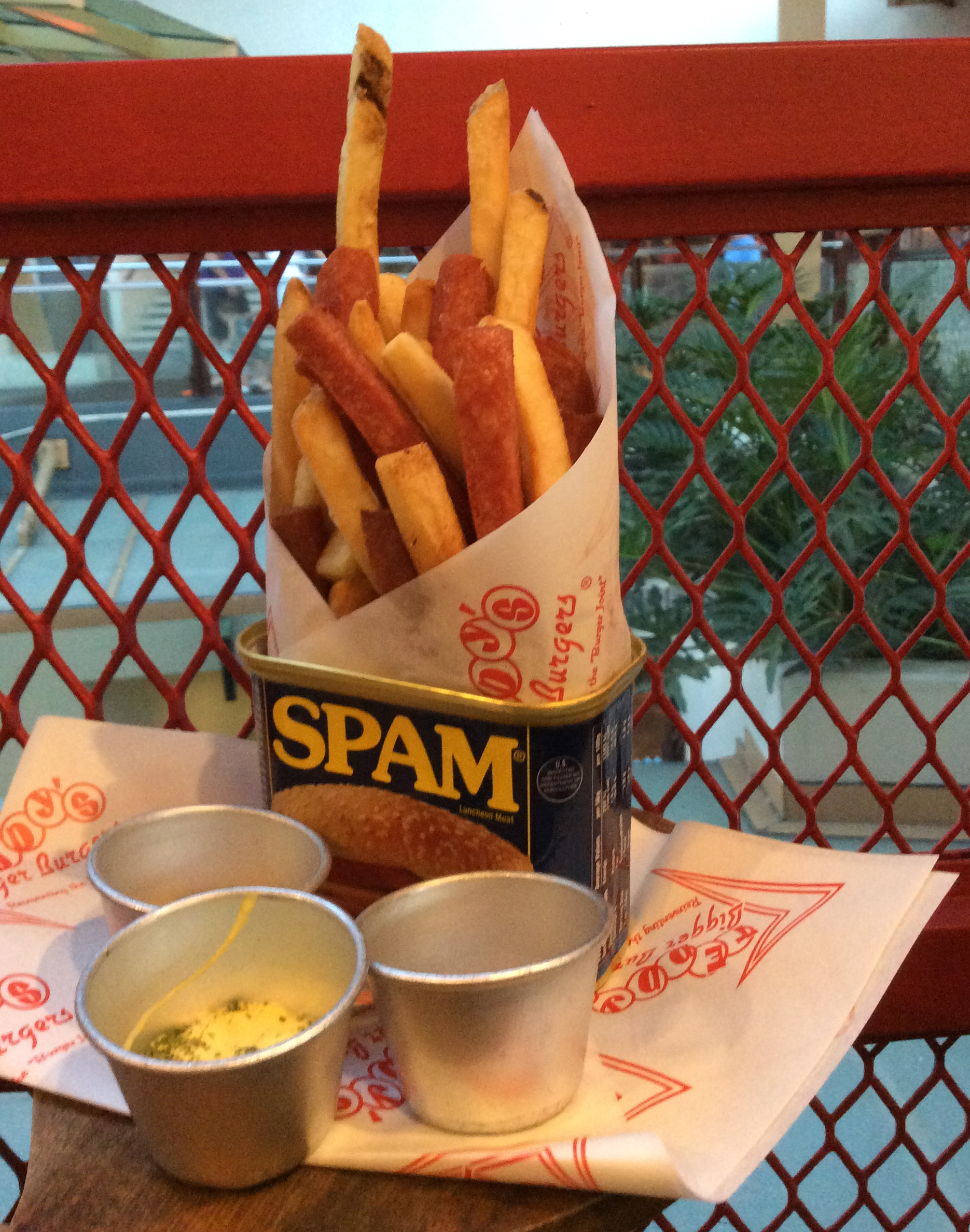 Salted Caramel Shake for a drink sounds heavy isn't it? But when salty complements sweet as this drink did, you will change your mind. The shake was really good and it came with cheese blocks which, surprisingly, didn't kill the drink. For people who have a sweet tooth, this is a very well-deserved drink. Next was Teddy's Hawaiian BBQ Spare Ribs. The meat was a little tough but the sauce was delicious, definitely one of the best rib sauce we've tasted.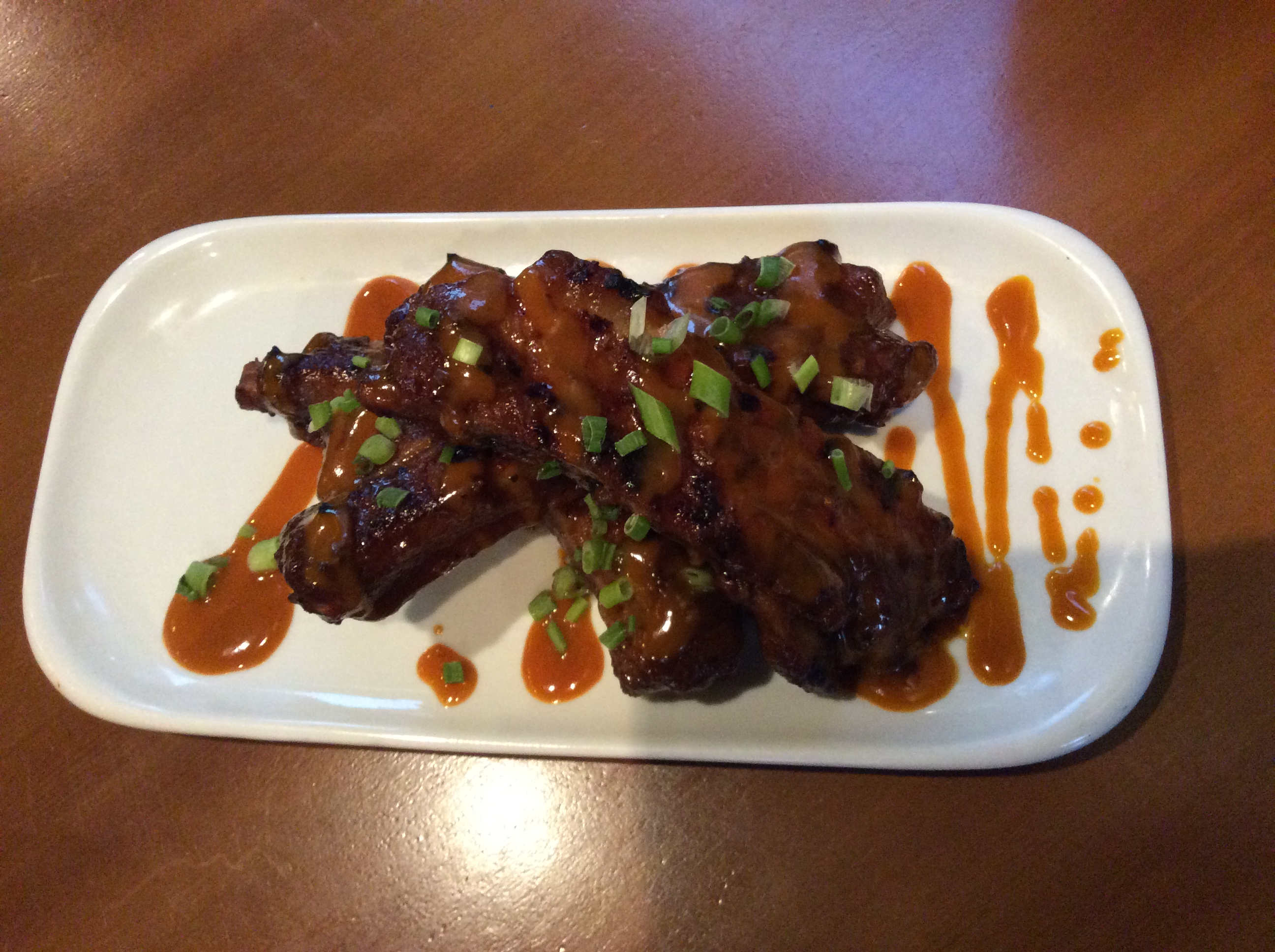 Hawaiian BBQ Spare Ribs
The finale, after breathing and making room for it, of course comes the dessert! Peanut Butter Skillet Brownie was a rustically baked peanut butter brownie topped with 15% vanilla ice cream served on heating cast metal iron plate drizzled with espresso caramel sauce. Just imagine a hot brownie in caramel sauce and a melting vanilla ice cream. One of us does not usually eat chocolates, but for him, this was a heavenly exception. The brownie which was on the hotplate mixed perfectly with the vanilla ice cream glazed with a rich chocolate sauce. Our friend now knows how those judges in the anime Cooking Master Boy feels when they eat sumptuous dishes from the main character. It was excellent!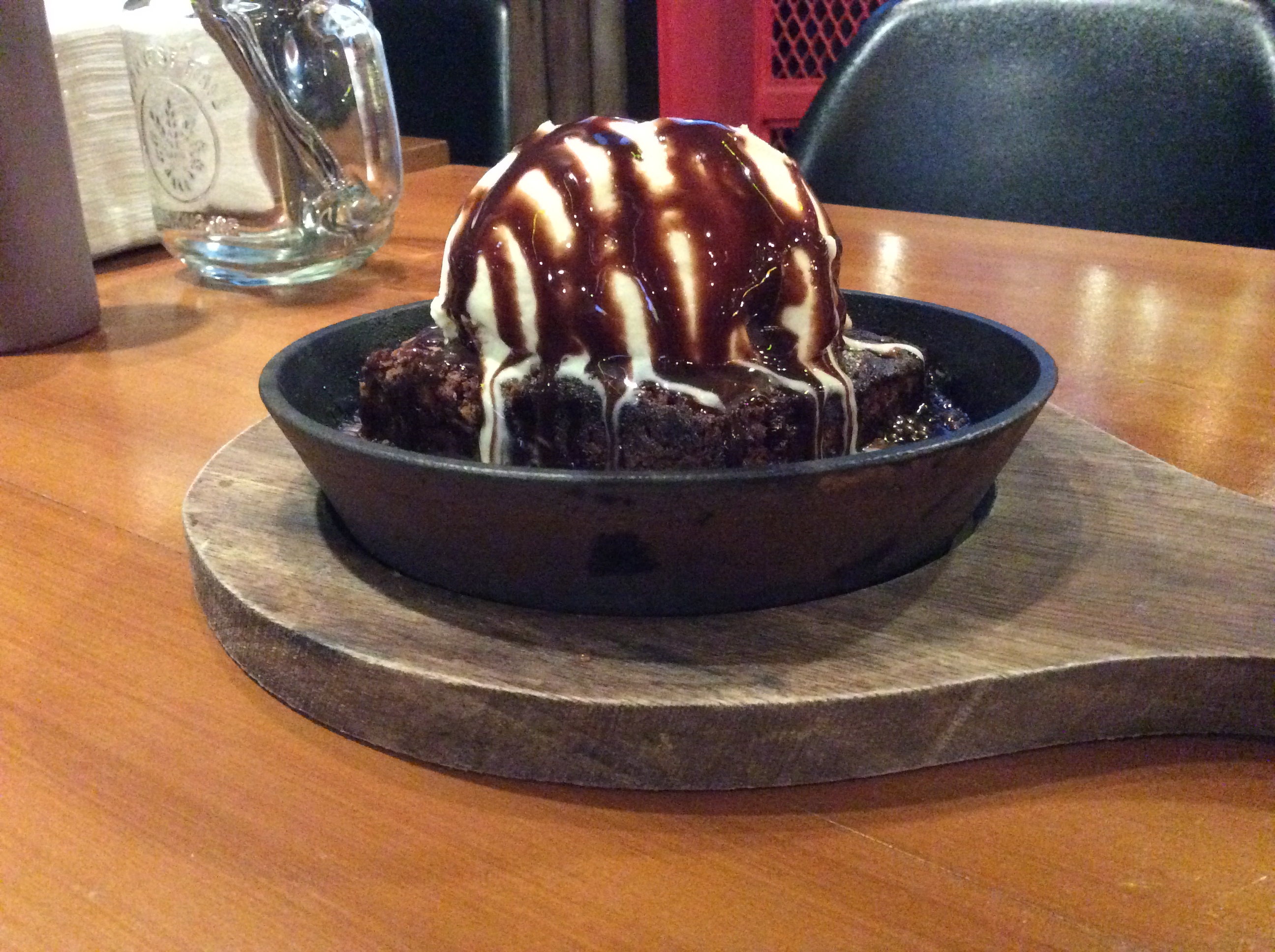 Peanut Butter Skillet Brownie
Teddy's surely lived up to its promise of food that was both bigger and better, in taste and even in servings! After fasting during the Holy Week, dining at Teddy's was a fulfilling experience! Be sure to check out Teddy's Bigger Burgers when you're in the area!