PuzzleBox BPO Inc. Reviews: 4 Female Kinks Men Don't Seem To Get
Written by: Aiza Llave What do you mean only four?   Whoa whoa whoa. Men are allowed to raise their brows now. We get it, you might have a mental list of caprices this lovely being in your life can't seem to get rid of, and which you already learned to live with. To some they are cute, to some they are downright unthinkable! Let's compare notes and share with us which item made it to your list! 1. Matching underwear As long as it's clean and intact (meaning free of holes which shouldn't be there) why bother making it a point to have your brassierres and panties have the same color, pattern, texture, fabric, sequins, screws, bolts, and nuts? It's not like people will readily see it and shame you for pairing a polka dots with florals. Why is that? Most women find a sense of peace knowing that she had put on something thoroughly thought of and prepared about. But really, we just like the look of it in the mirror.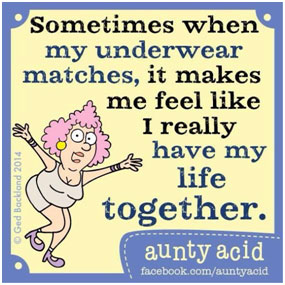 2. Matching belt and shoes "Oh, you just bought me the shoes I've been drooling about for weeks… sweet! We also need to get a new belt to pair that with." Why is that? Because what do you say anything goes? It's a fashion rule, people! But we have to admit, it's tolerable than # 1. 3. Couple shirt, shoes, watch, etc. Both novelty stores and established brands capitalize on this one. It usually happens during the monthsaries you start to think women have tiny brain mechanisms which dictate that her new mesh running shoes must have a counterpart under men's – and the man she's celebrating the monthsary with must have it. Why is that?Because we're in love and we're cute and awesomeness comes in a pair of vintage watch, couple shirt, personalized coasters for when we place our coffee mug on our office cubicle… Need we say more? 4. A matching set of cosmetics Let's say we bought a lemon scented GT Bleaching Soap… No way we will miss on the Carrot Soap and Papaya Soap! And any routine-respecting woman would surely agree that pampering the skin with GT 3-in-1 Whitening Papaya Lotion sweetens the deal! Why is that?We love trying things for ourselves and we make it a point to make the experience sensory. Does it smell amazing? Check. Is it soft to the touch? Check. Will it make us look and feel         good? One way to know!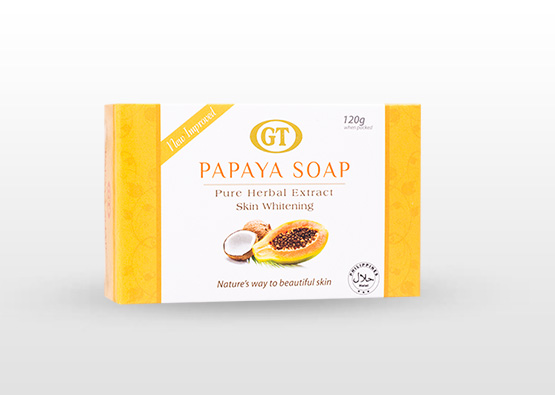 "I tried GT Beauty Bars and it smells amazing. The GT Carrot Soap gives your skin a moisturized and firm glow while GT Bleaching Soap leaves a clean and fresh after bath feeling. Both bar lather on the skin easily. It is really light (not sticky) after use. Can't say anything yet regarding its effectivity and if it dissolves quickly since I just started using it." – Anna, 23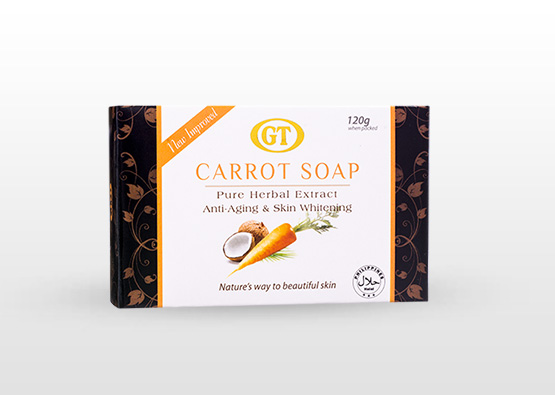 "When I first saw the SPF level of GT 3-in-1 whitening lotion, I liked it already! What more, there's collagen. One of the first things I noticed was the content, it seems not enough for the bottle. But when opened it, I found that it has thick consistency, and a little amount can already do the job. I apply it everyday before going to work. It absorbs easily and is not greasy. Sana they can also release a product with the same SPF and collagen for the face naman. Overall, I'm happy and satisfied with it." – Gail, 24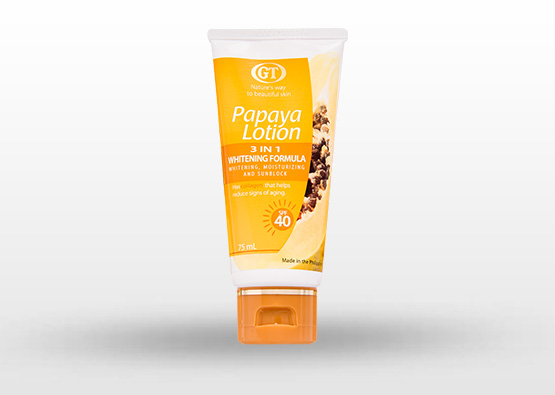 "I'm a fan of bleaching and whitening soaps and the first thing I do whenever I'm trying out a new brand or product is to smell it. GT soaps didn't fail me! I love it so much perhaps because of its lemon scent. After reading the instructions and after trying it out, what made me really satisfied was how it produced bubbles or foam. It exceeded my expectations. Oher bleaching soaps don't produce great lather. After the first wash, I was expecting a bit of dead skin to surface after rubbing but it didn't. Tthough after 3 washes and exfoliation I noticed that my skin got lighter. Also, what surprised me was that the soap was still decently thick after a week."  –  Nene, 26