Seafood Island: Ultimate Bonding Experience Over Seafood
Words and photos by: Trixie Albano
In a fast-paced world where time really is money, people sacrifice good food to save some extra minutes and resort to fast food instead. This could be exhausting in the long run so every once in a while, it's essential to slow down, treat yourself with great food and relaxing out of town trips.
So we spent a day enjoying heartwarming, homey food, and a breath of fresh, provincial air.
The day started early so I had breakfast at Heaven & Eggs in Glorietta 4 first. I was served with their famous Angus Beef Tapa— a plateful of marinated black Angus beef, two eggs, and their homemade atchara with grilled tomato and salted egg on a bed of crunchy lettuce.
Before taking this photo, I had a strip of the tapa and oh my god, was it heavenly! They really live up to their name. I swear, it was the most tender tapa I have ever had. I didn't have to chew as much as I usually do when I eat other tapas—as if it was melting in my mouth. And the sides complimented the beef very well. I wanted to have a spicy kick into it so I added some vinegar but otherwise it could go without it.
Afterwards, we headed over to Clark, Pampanga for the grand opening of Seafood Island's newest branch. The trip was fast and fairly short. The NLEX wasn't packed with cars so we got to enjoy the view of the clear skies and feel the out-of-town vibe.
When we got to Seafood Island, we were welcomed with cheerful greetings by their staff. I loved the interior of the restaurant but I was most interested with their light fixtures. I honestly hoped we could stay until dark so I could see how they accentuate the already warm ambiance of the restaurant.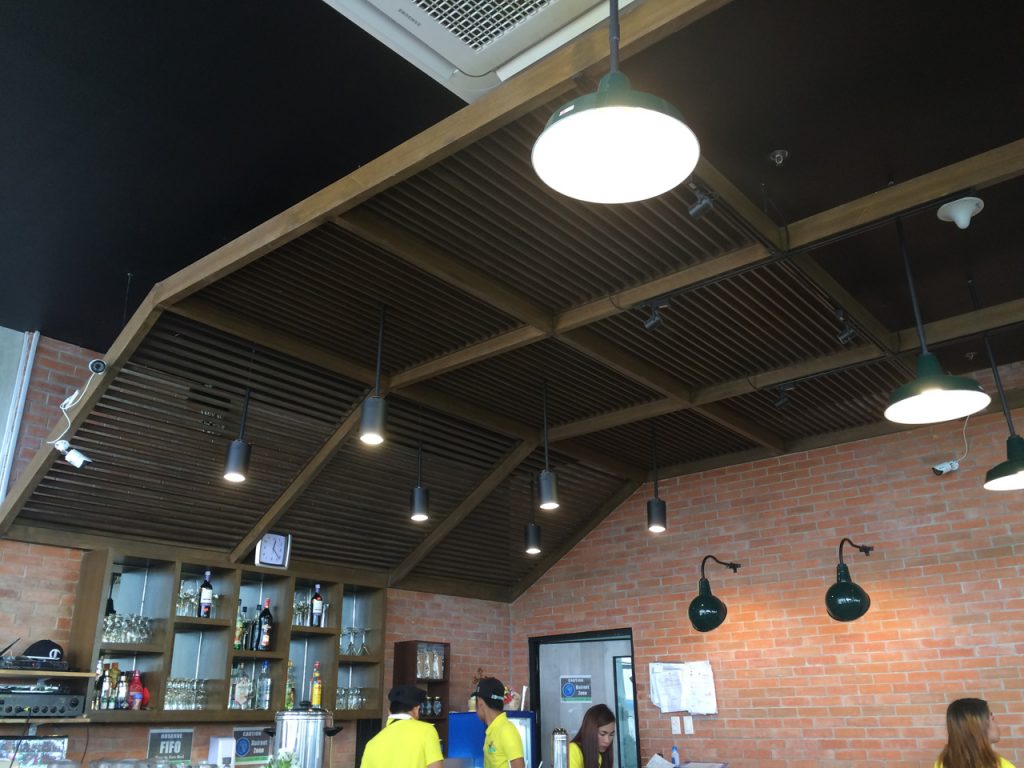 The place was jam packed with people enjoying their boodles already when we arrived. The crowd included high profiles like the mayor of Angeles City, Pampanga, Mr. Ed Pamintuan, and the veteran actress, Ms. Vivian Velez.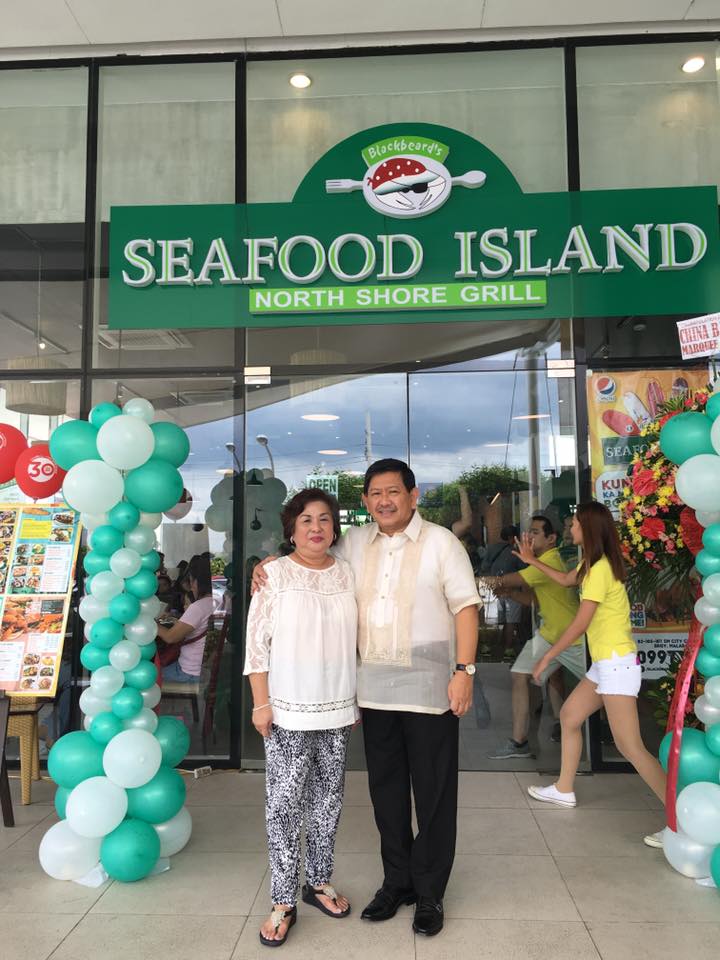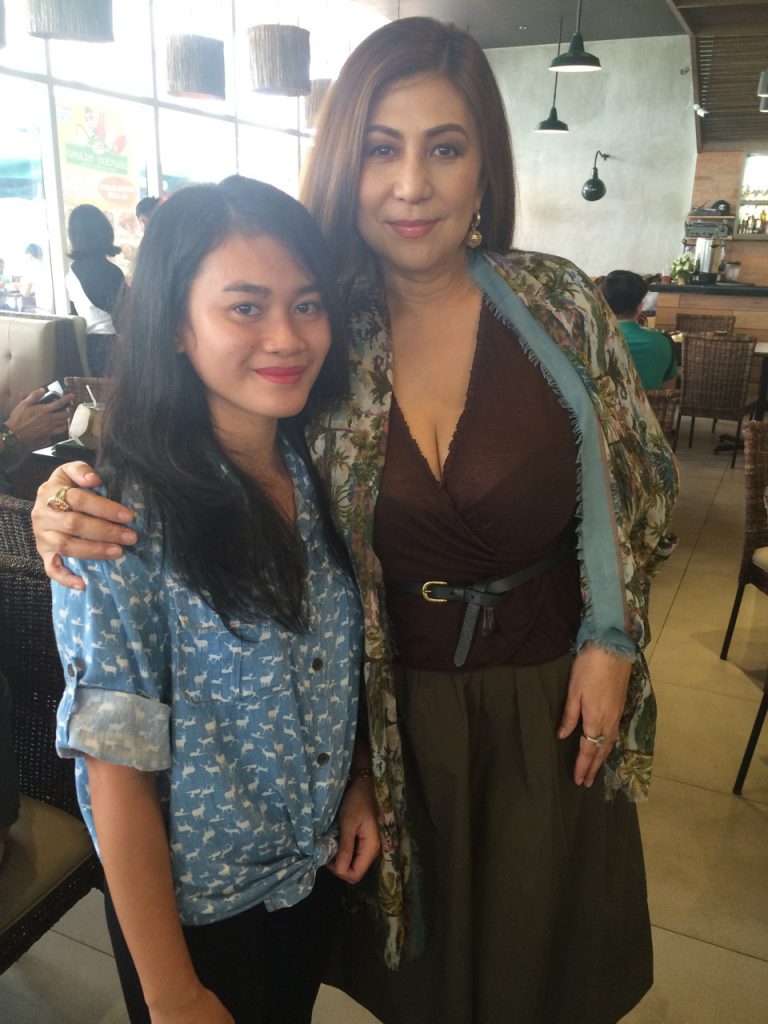 After the picture taking, we were welcomed back to our seats with the Mt. Apo Boodle already waiting for us on our table.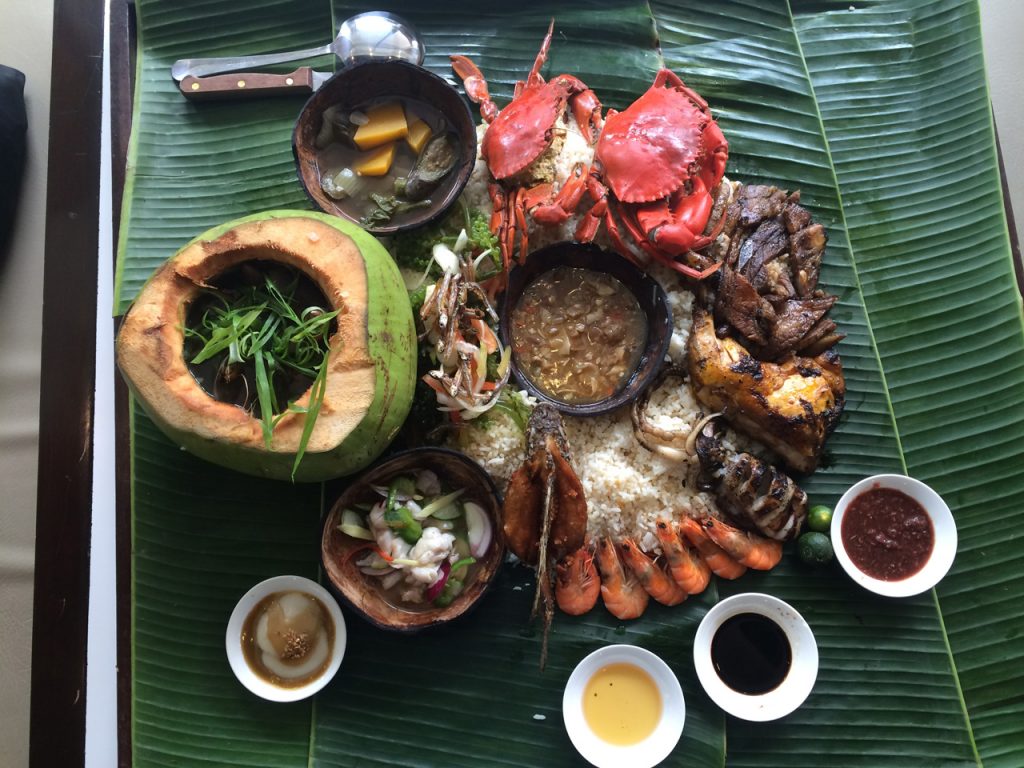 The Mt. Apo Boodle includes imbao sa buco, steamed crabs, grilled liempo, inihaw na manok sa gata, grilled squid, steamed shrimps, fried tilapia, law-uy, kinilaw na tanigue, balbakwa, ensalatang lato with crispy dilis and salted fish rice.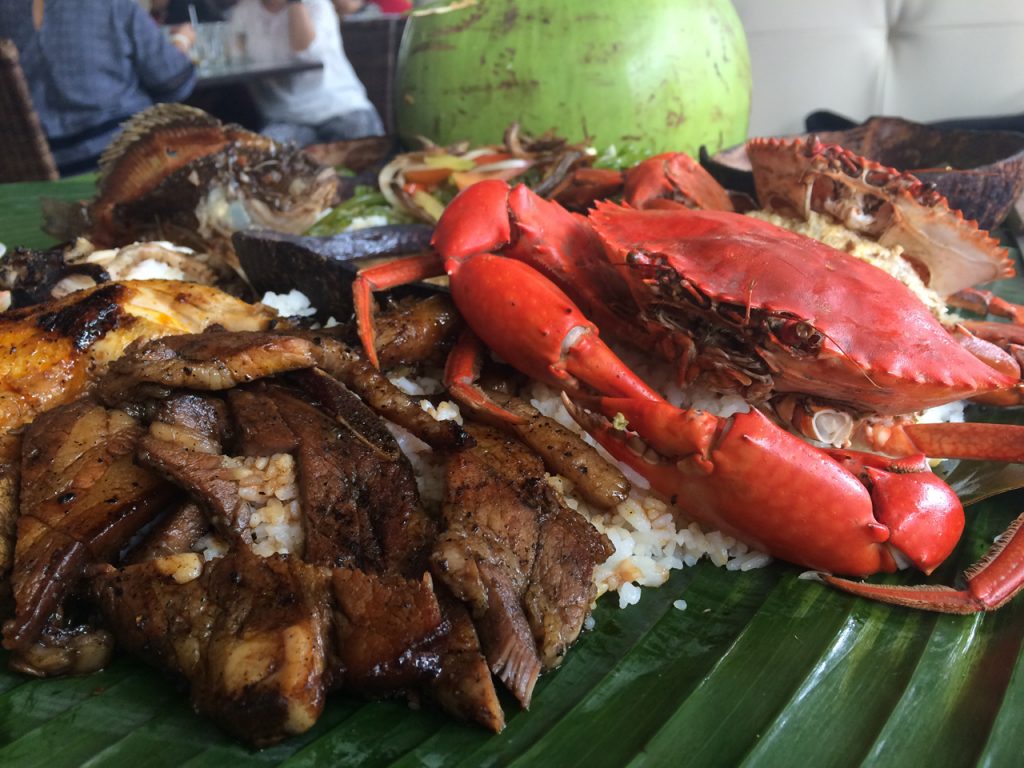 Look at that delectable crab! The crabs & shrimps were cooked perfectly that the meat didn't stick to the shell. The tilapia was crispy and salty just the way every Filipino household likes it. I loved how they used coconut husks as bowls for the imbao. It was very creative and complimented really well the festive vibe of the boodle which was already mouthwatering as it is.
This is the part where I failed because I wasn't able to take photos while eating. We were all so busy enjoying the scrumptious food and eating with our bare hands. But here is what the boodle looked like afterwards:
We also got to meet the person behind this perfection, Chef Chang Magdaluyo.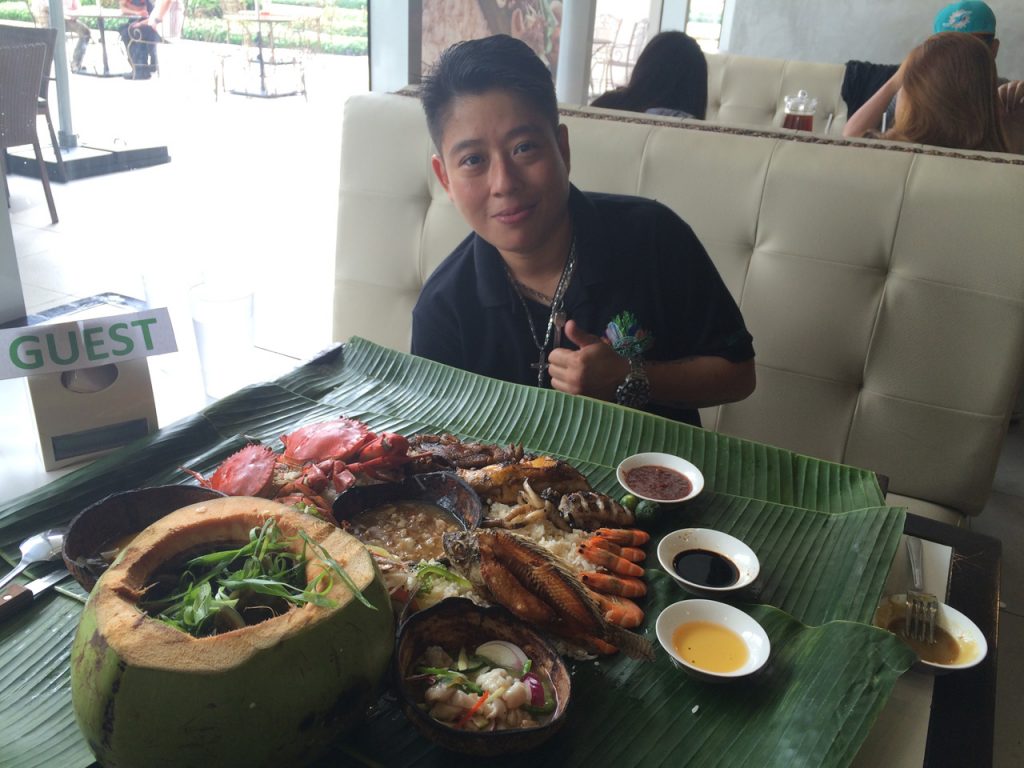 He also let us in on his other food venture—Tito Chang's. Although homemade, these are FDA approved, complete with Nutrition Facts at the back. They didn't skimp on the packaging too, making it perfect delectable gifts to your friends and neighbors. For orders and inquiries, you may call 0977 807 9392 or email titochangs@gmail.com.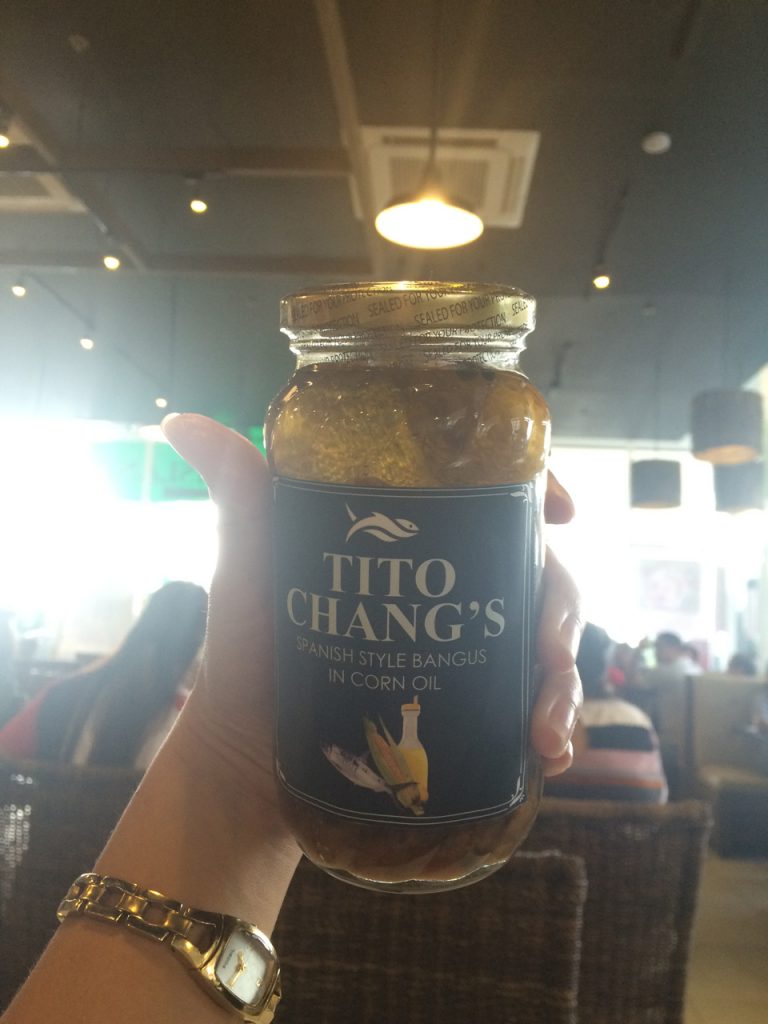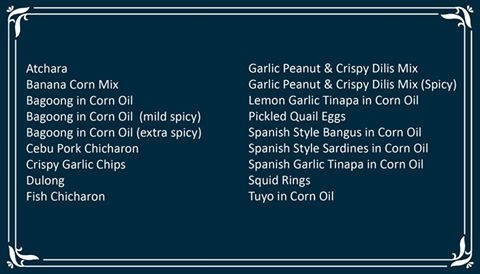 This experience was memorable for me because of how much a glimpse of green fields could be so refreshing for the mind and also because of how satisfied the foodie in me was by the end of the day. I can't wait to bring my colleagues to Seafood Island and have them be unable to button their pants like I did!