World Street Food Congress: No Hawker Stall Left on the Sidelines
Written by Aiza Llave
Photos by Pots Duran
Philippines proudly hosted the recently concluded World Street Food Congress at 9th Avenue, BGC, Taguig on April 20-24, 2016. It was the first time WSFC went out of Singapore since it was established in 2013 by heritage and street food maven KF Seetoh of Makansutra.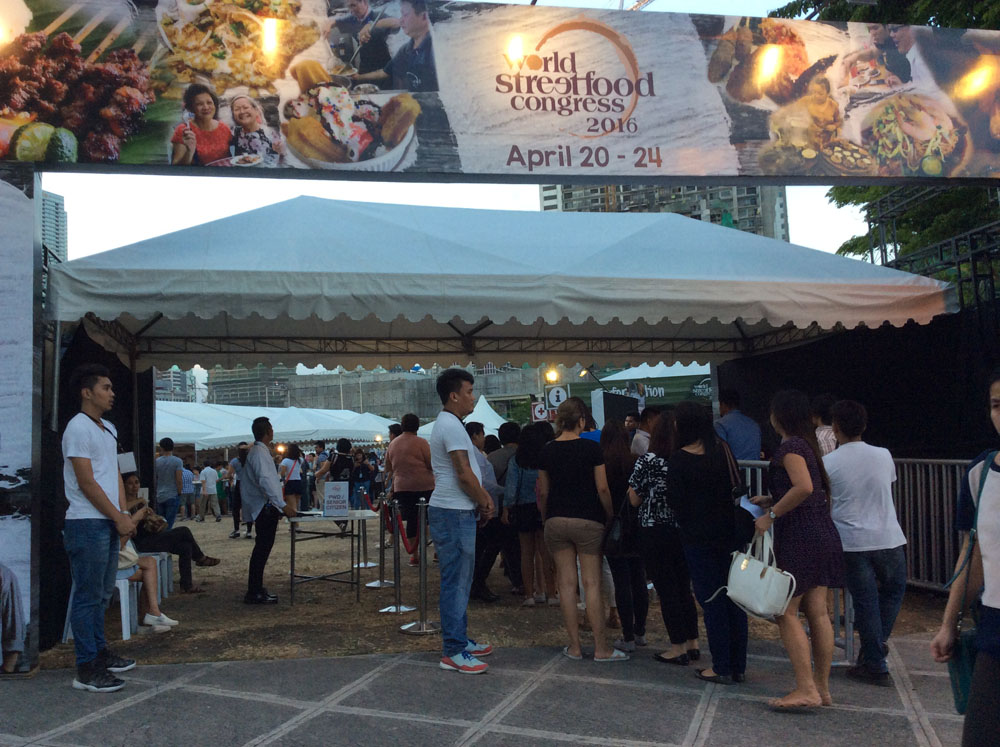 Of course, Callouts won't let this awesome event just pass by so we headed for the Congress on its second day. And while WSFC addresses the 3Ps of Street Food culture: to Preserve, to Professionalize, and to imagine new Possibilities, all we could think about was the P closest to our heart (or tummy): Pagkaeeeennn!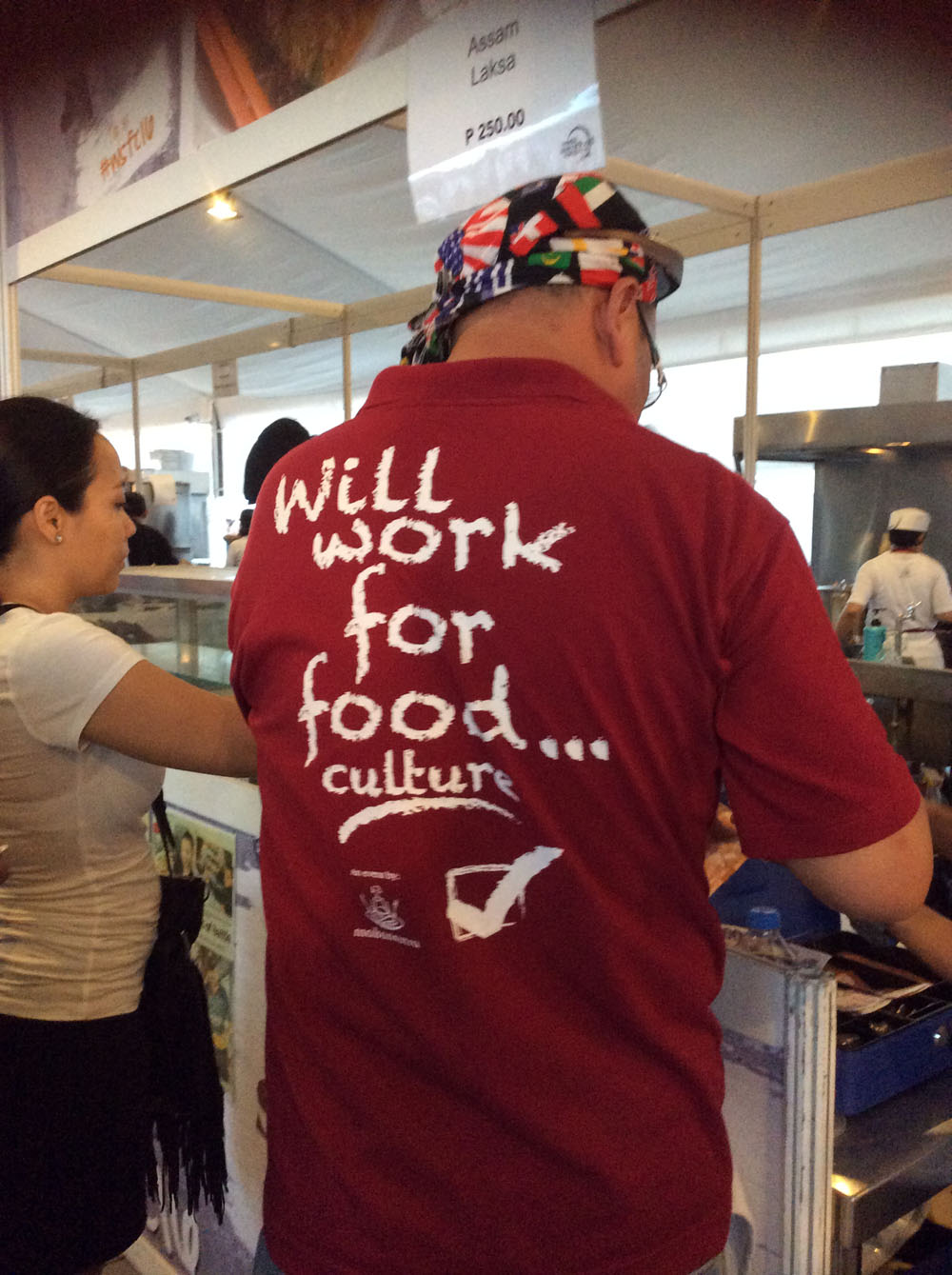 Here are some snapshots, and brief menu description from the WSFC stalls that we experienced, as we tried out Malaysian, Indian, Chinese, and Singaporean delicacies. We ate what we can't pronounce and had a good time, #wsfc16 style!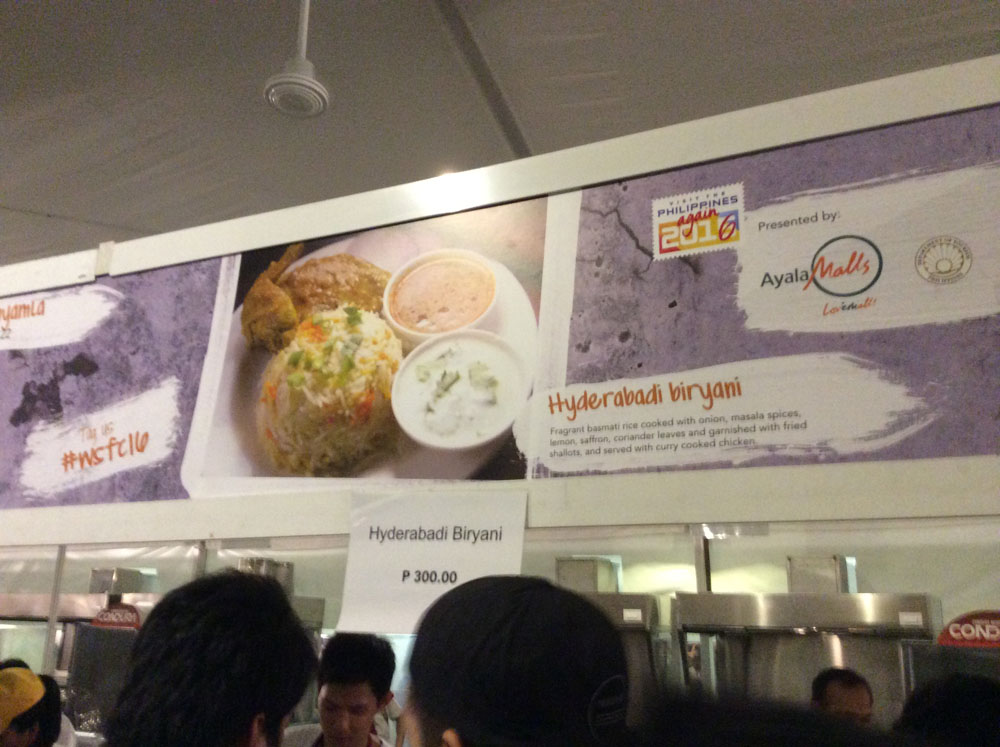 Hyderabadi Biryani from Shyamla (India)
Like its name, Hyderabadi Biryani is another variation of biryani from Hyderabad, India, arguably one of the most popular versions in India. According to history scholars, it was found out that the biryani is the product of the marriage between Mughlai and Iranian cuisine in the kitchens of the Nizam, rulers of the ancient Hyderabad State. It is typically cooked with basmati rice, chicken, yogurt, onion, masala spices, lemon, saffron, coriander leaves, and friend onions for garnish.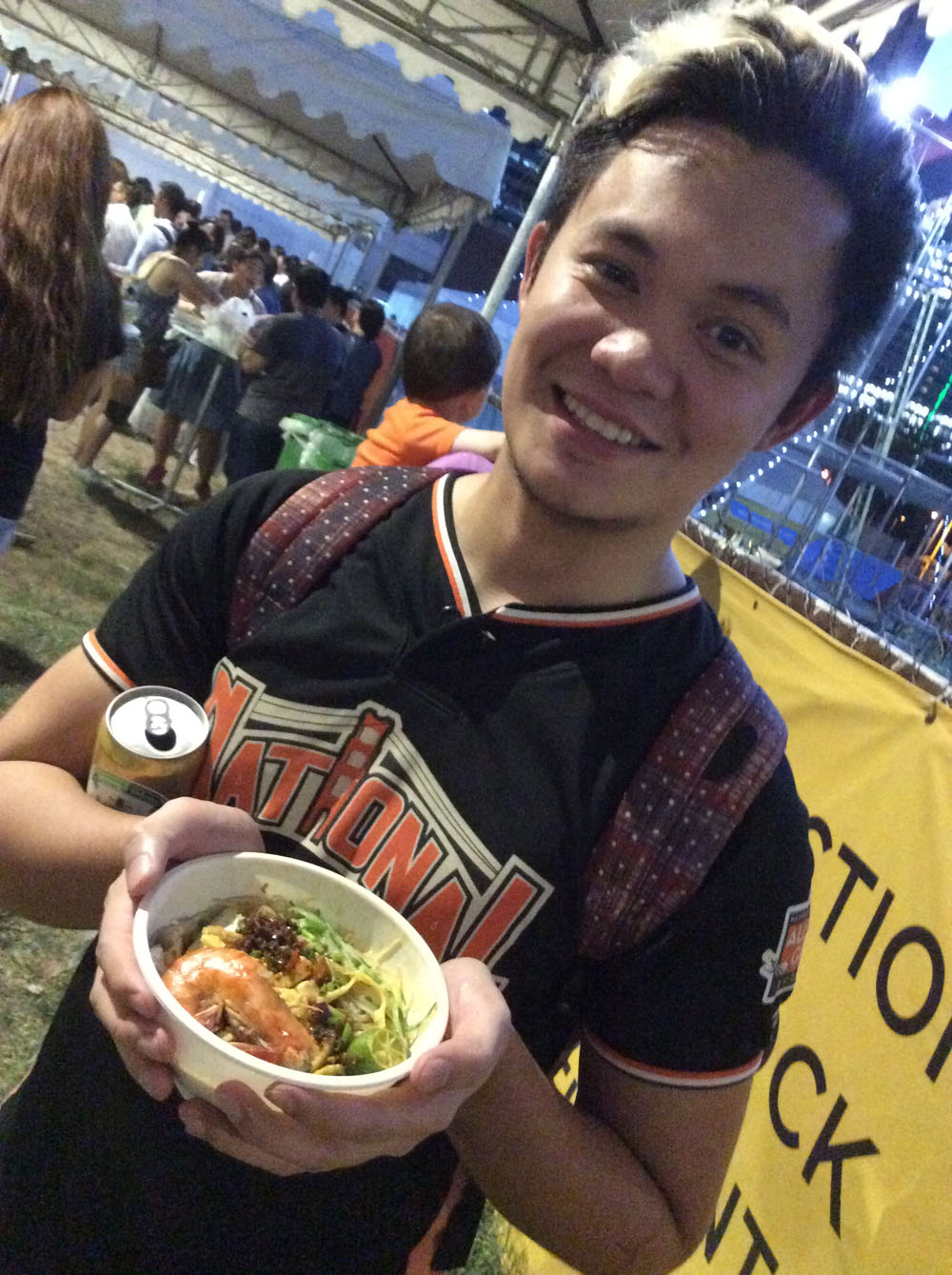 Mee Siam from Donald and Lily (Malaysia)
The Mee Siam is a bowl of thin rice noodles (beehoon) in a tangy, sweet and spicy gravy broth, embellished with sambal and topped with ingredients like seafood, egg and fish cakes.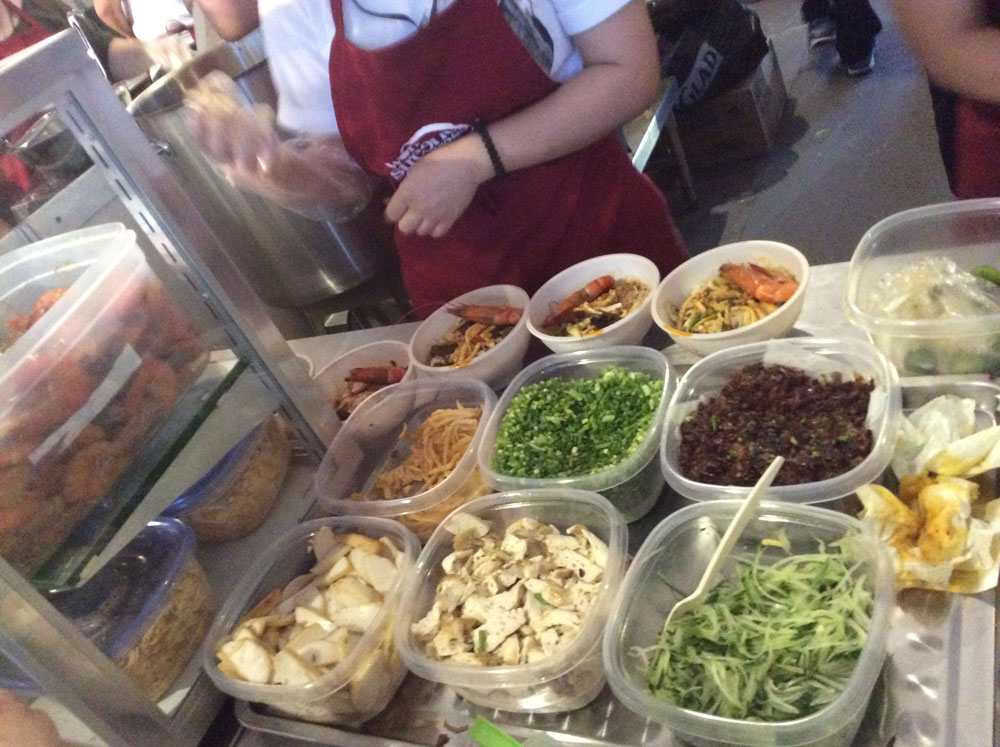 The difference between the others and Donald and Lily's, is that they first fry their noodles with a spice paste first before introducing the gravy.
Donald and Lily are known to be the first Peranakan street food vendors in Malacca over 50 years ago. Their daughter Jennifer now helms the Donald and Lily Café.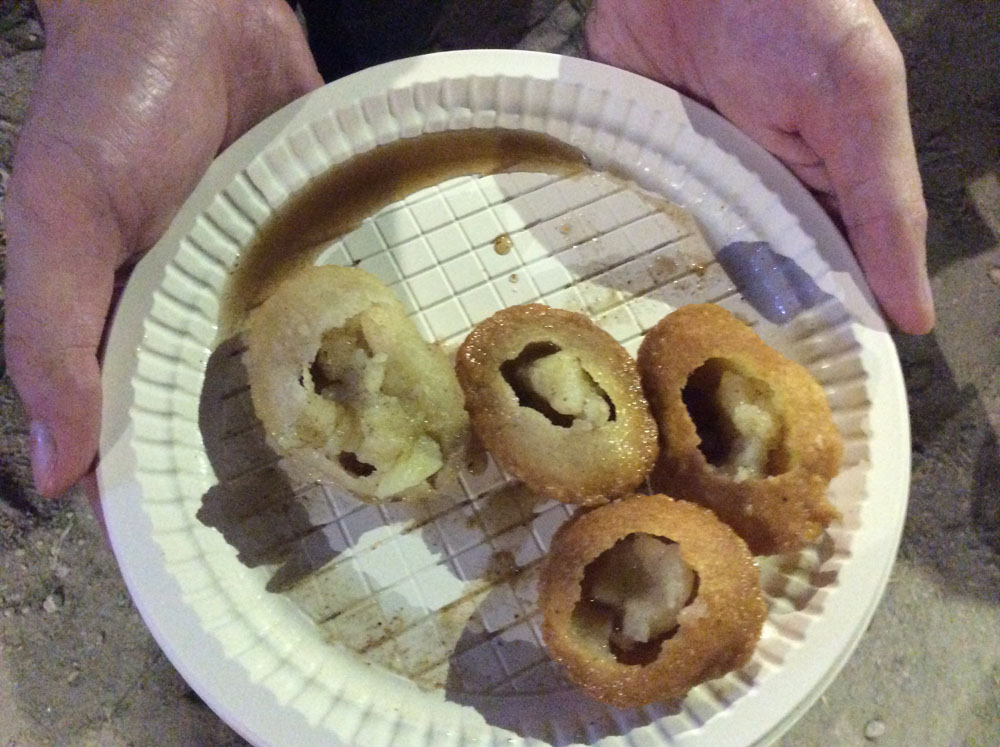 Golgappa from Satpal Chaat Bhandaar (India)
Golgappa, also known as panipuri, is a common street snack in several regions of South Asia. The unleavened bread (puri) is shaped into a ball and then deep-fried till brown, it is then stuffed with a combination of flavored water, tamarind chutney, chilli, chaat masala, potato, onion, and chickpeas.
No wonder it was bursting with flavor when we had our first bite of it!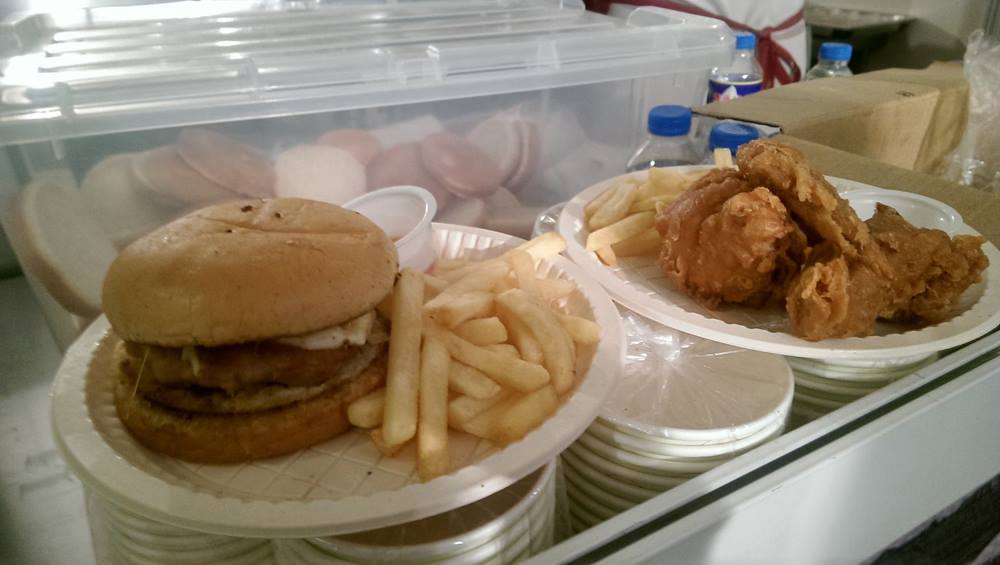 Har Cheong Kai Burger (Hong Kong)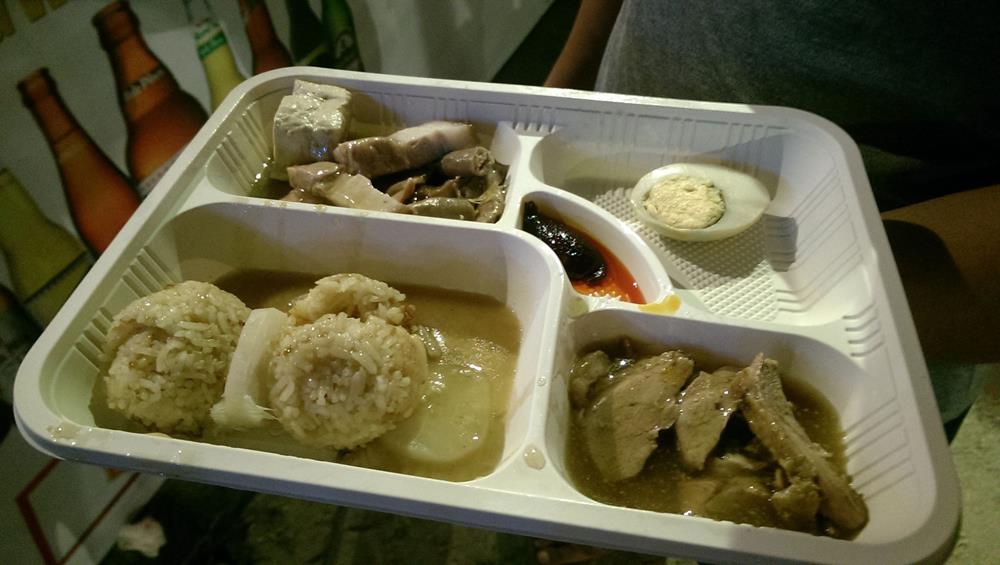 Duck Rice Set from Jin Ji Teochow Braised Duck and Kway Chap (Singapore)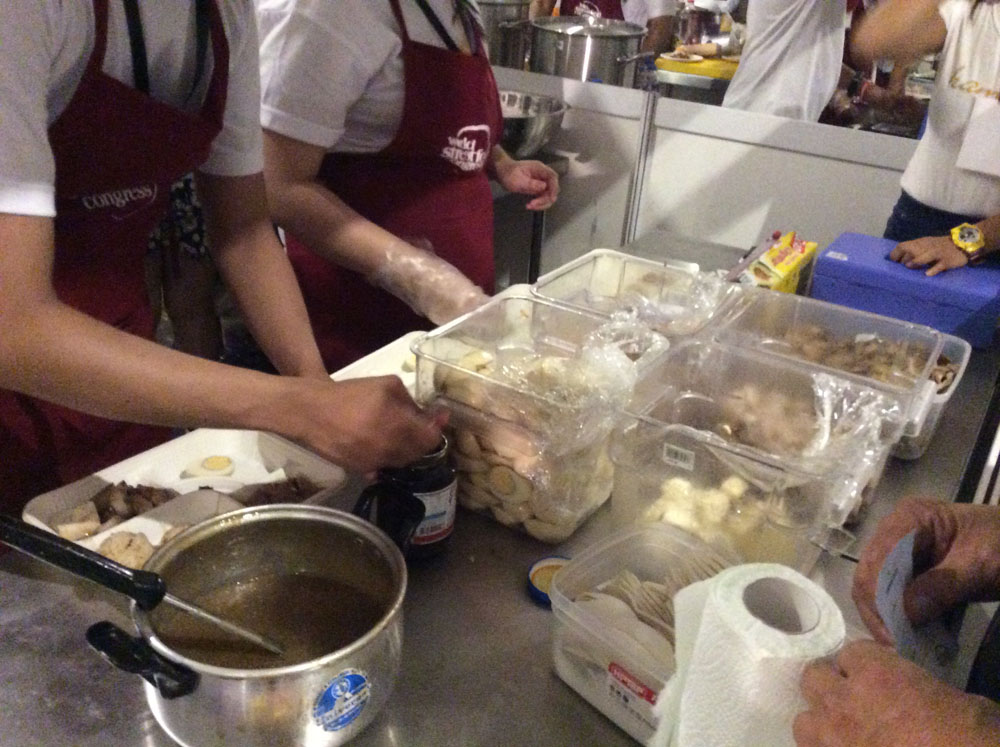 More than a food fest from the finest picks amongst 10 countries, World Street Food Congress is a movement celebrating street food which seems to take the back burner while cafes and restaurants were glorified.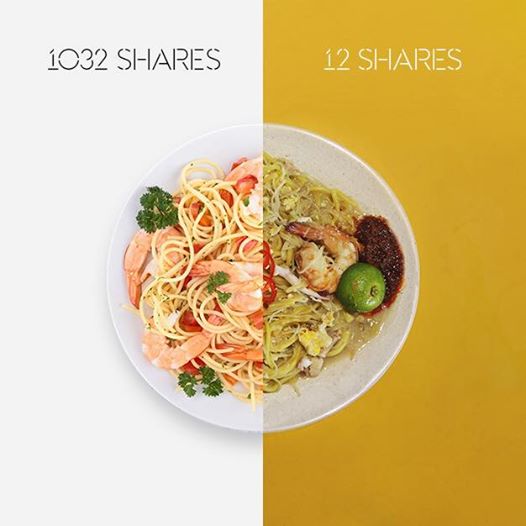 Photo from Tiger Beer Facebook Page.
Tiger Beer promotes street food thru its campaign, #UNCAGESTREETFOOD.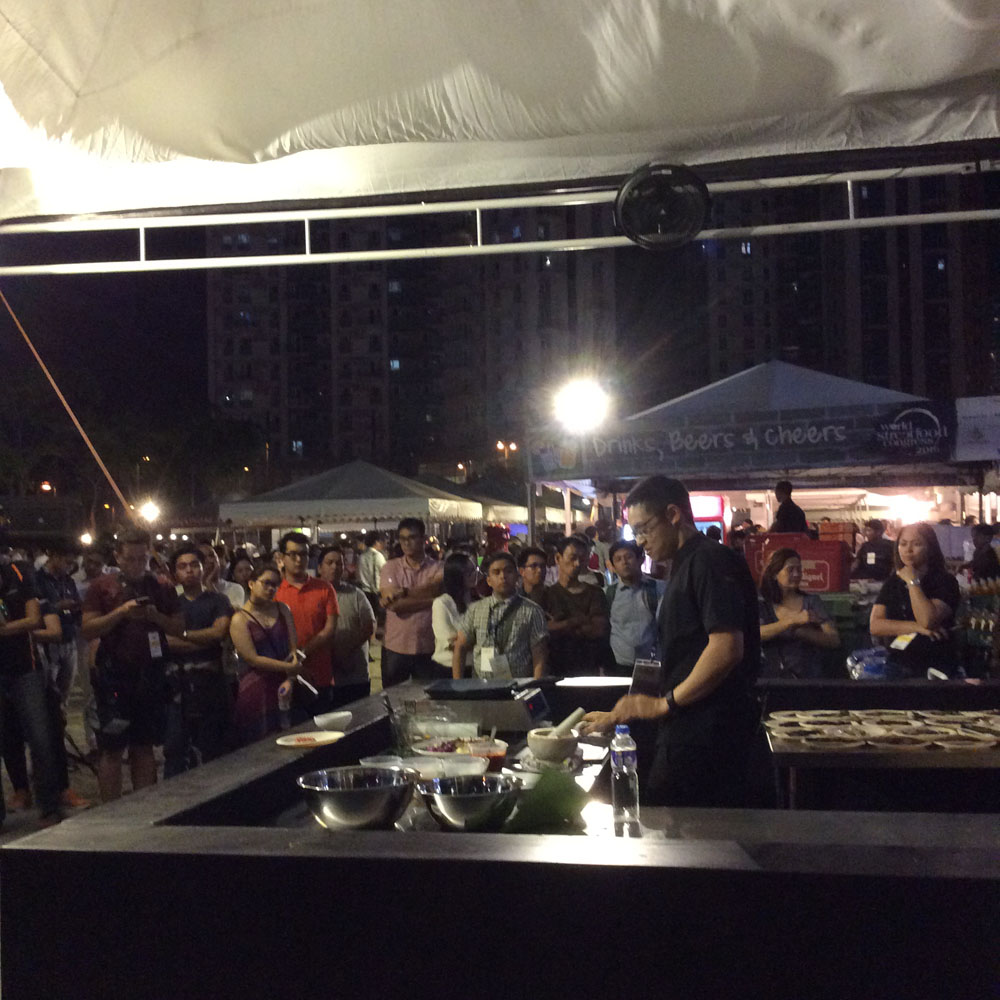 Malcolm Lee, Chef Owner of Candlenut (Peranakan Restaurant) in Singapore giving a free cooking demo. According to Lonely Planet, Peranakan is blend of two cultures where the people are ethnic Chinese but culture and language are predominantly Malay-influenced.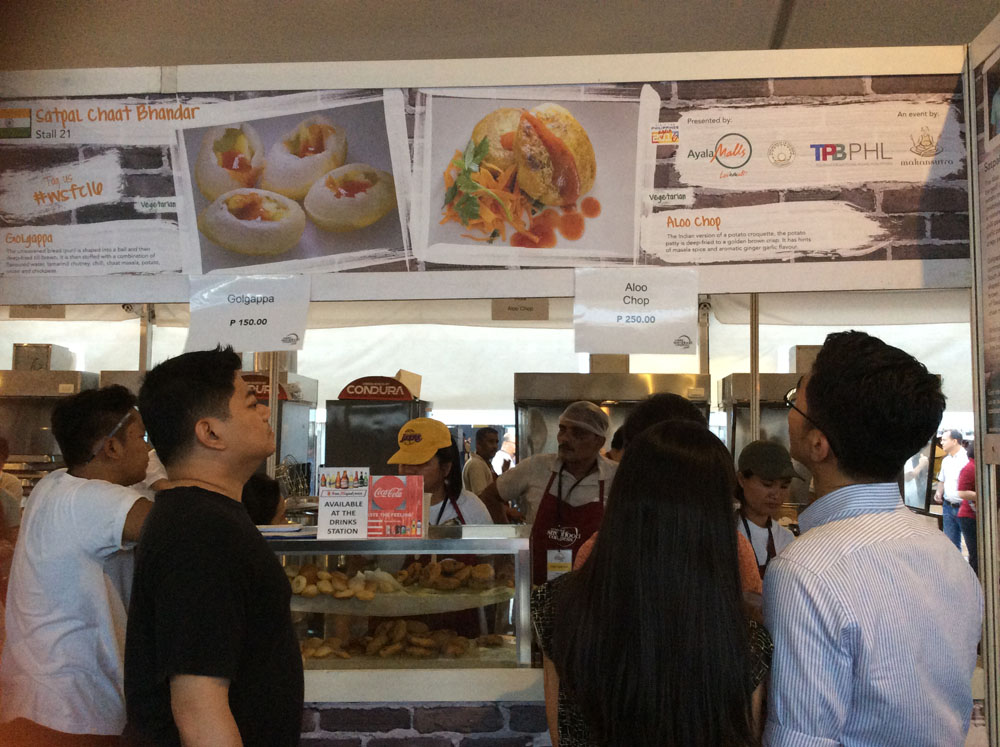 WSFC also honors the movers and shakers in the industry by awarding the Best 20 Street Food Masters, Best Street Food City, Best Street Food Concept/Restaurant, Best Writer/Commentator/Blogger, and Best Publication.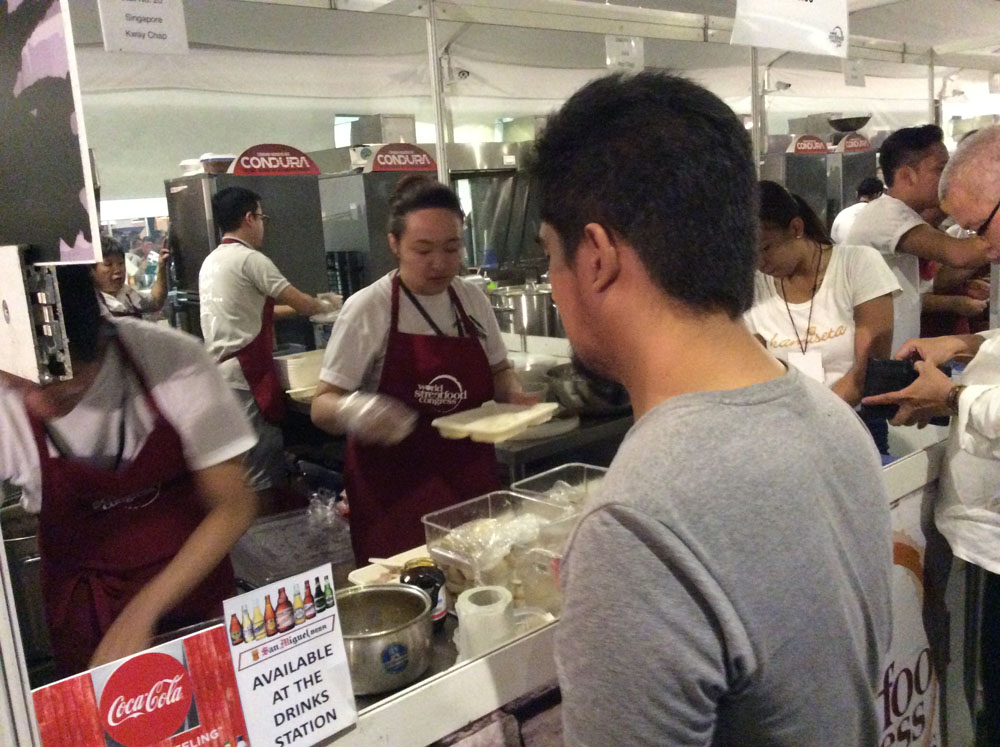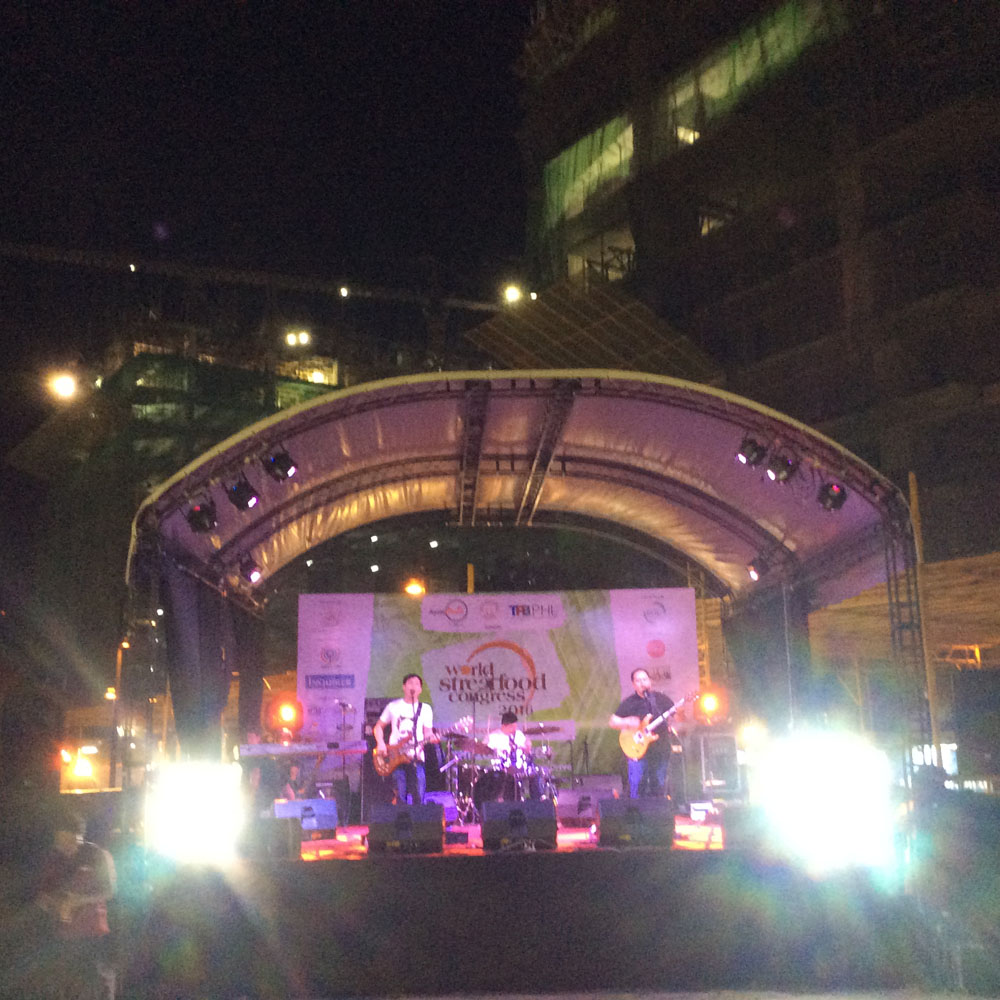 Overtones playing live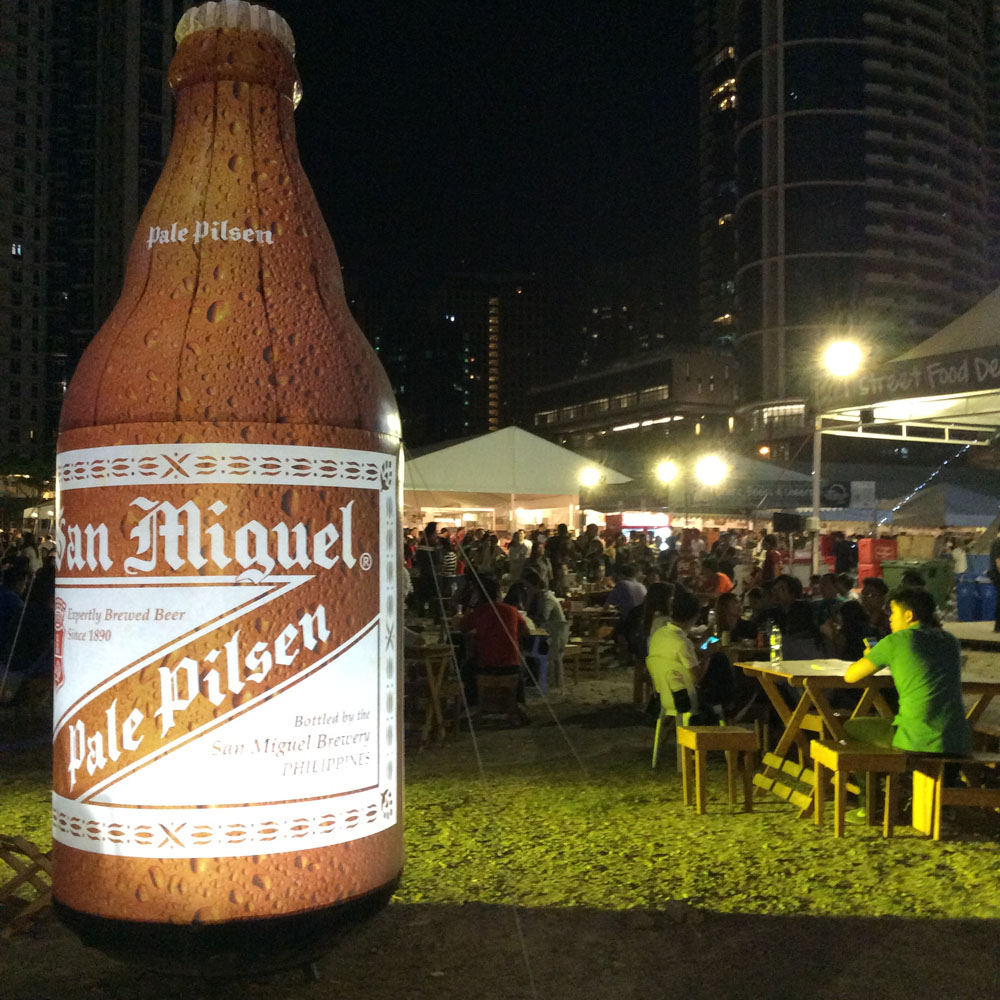 And what's a food fest without our favorite beer?