Chibo Okonomiyaki: A Taste of Osaka
Written by Kevin Joric Apolonio
Entering the store, we were struck by a strong sense of refinement. One could thank the pristine condition of the venue as they just had their grand opening on June 15, 2016. More than the cleanliness, it was the staff's fluid motions and practiced, yet warm, gestures that really sold us on the ambiance.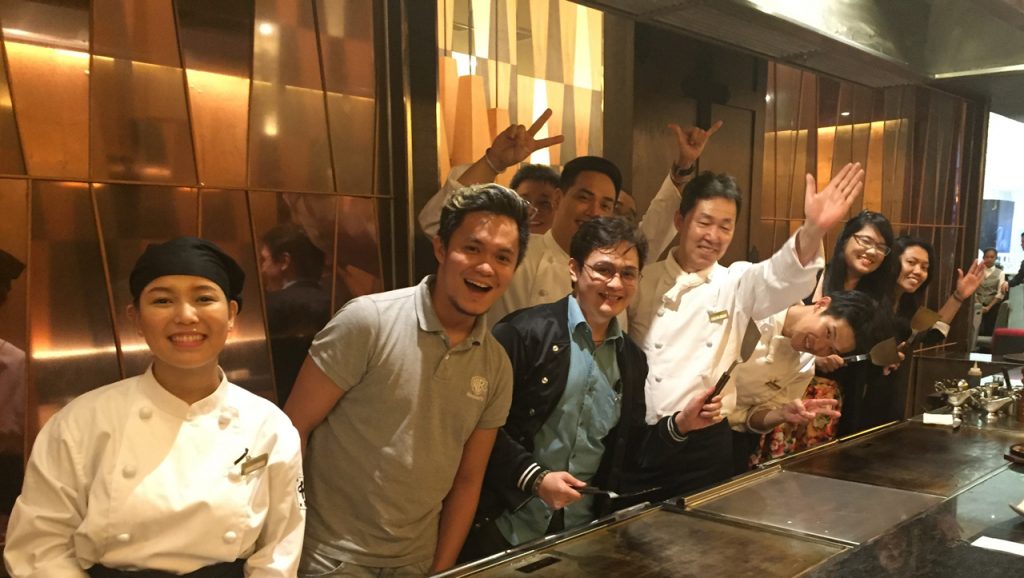 Hearing them greet us with an enthusiastic "irrashaimase!" was encouraging, though considering Chibo's strong ties to its Osakan roots, it shouldn't have come as much of a surprise that they'd go all-in for authenticity.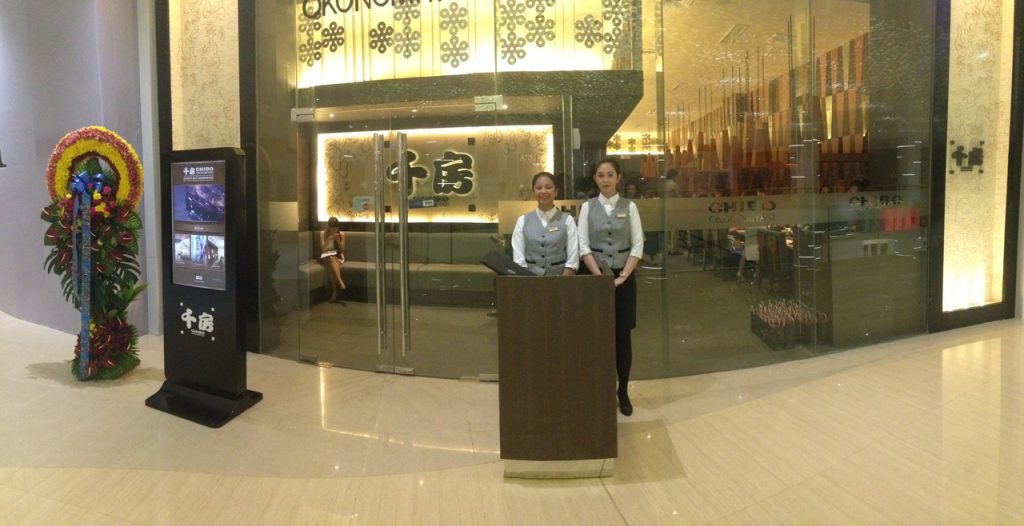 The styling and interior design were a study in reserved grandeur; rich wood paneling with heavy gold accents was the predominant theme, but not once did we think it ostentatious or gaudy. It helped that the accents had a worn, lived-in look that kept it from looking intimidating. The smells coming from the kitchen were nothing short of mouth-watering, and we couldn't wait to get to our seats. Speaking of which, we lucked out. There was an open space right at the bar where the chefs prepared the okonomiyaki (among other things), so we got a front row seat of the action!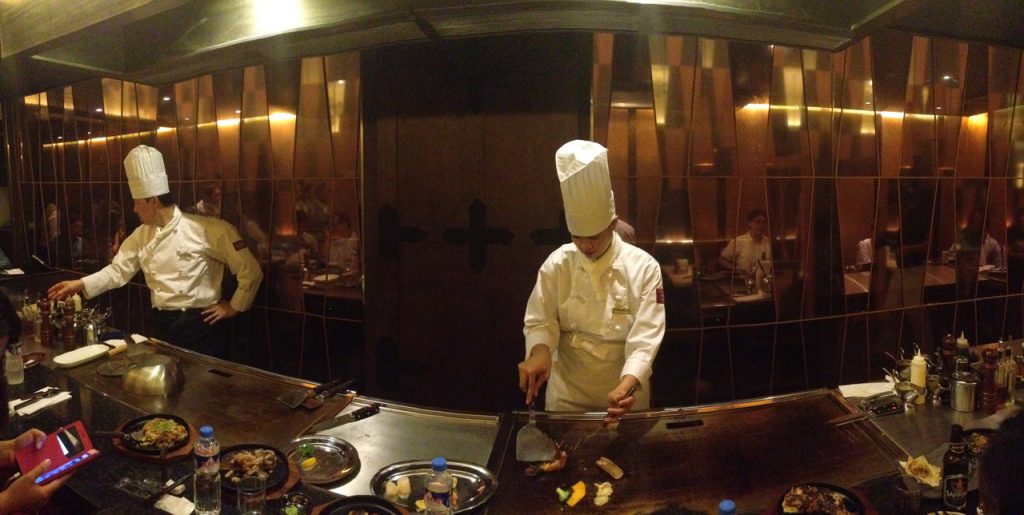 We're fortunate to meet Mr. Kenji Komuro, the store's owner who shared the story of how okonomiyaki developed in the early 1900s and how what was essentially Japanese street food grew into a fine dining experience.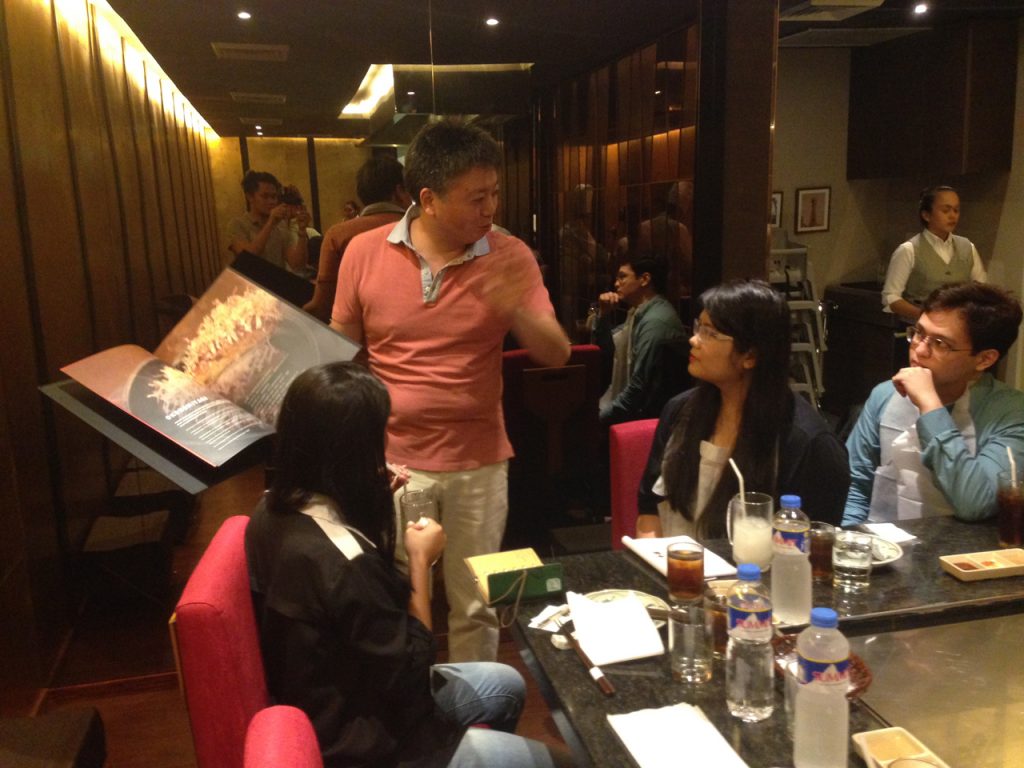 The contents of that conversation are worth an article of their own, but on the whole it was a generally enjoyable preface to the meal. We were served a bottle of water and a glass of chilled mugi-cha, both compliments of the house. Some might find the mugi-cha bland and boring, but the mild smokiness was genuinely enjoyable after a long day.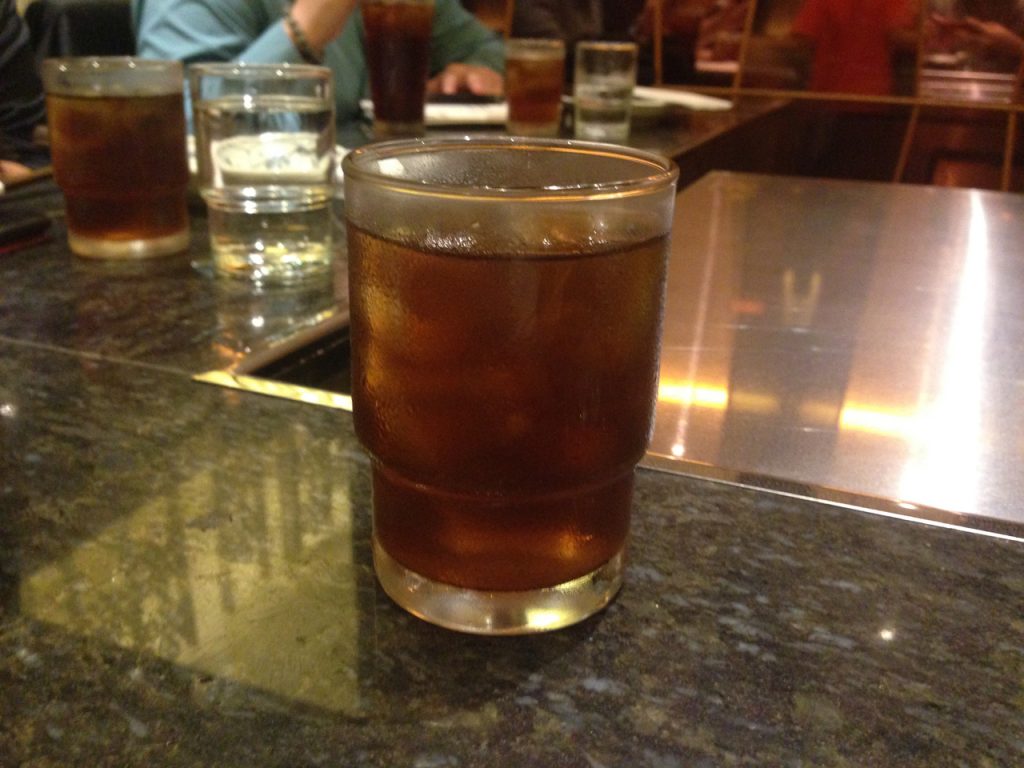 Soon enough, the dishes we'd ordered started coming in.
Chibo Tea Soda
Initially, we had doubts about this drink. We love tea, and admit to indulging ourselves with a can of fizz more often than we really should, but mixing the two together? Hoping for the best and expecting the worst, we gave it a shot (no pun intended).
To say the absolute least, we were amazed. Unlike the mugi-cha from earlier, this drink had a rich and full flavor that played briskly on our tongues and brought a smile to our faces. It was deliciously sweet with subtle hints of liquor that were nonetheless prominent enough to make us wonder aloud whether this was an alcoholic beverage. It wasn't, which came as a surprise. Also, despite its being labelled a "soda", the carburation was mild enough that our throats didn't feel as if it were being polished with sandpaper, which almost always happens when we start on a can of pop. Highly recommended if you have a sweet tooth, though you may be better off ordering this as a dessert drink so as to avoid spoiling the rest of your meal.
Hotate (Scallops)

We're not the biggest fans of scallops, but ordered these largely out of curiosity. We'd had the dish before on several occasions and found it to our liking, though it wasn't the sort of thing we'd go out of our way to order. We wouldn't say that Chibo's take on this classic has made a convert of us, but it was a thoroughly well-prepared dish nonetheless. They were plushly soft, with just the right amount of springiness to give them a satisfying bite. The toppings added juice and some much-needed crunch to the dish, as well as a slightly spicy astringency that complemented the hotate's natural sweetness well. Recommended if you're a fan of seafood in general, doubly so if you have a soft spot for scallops.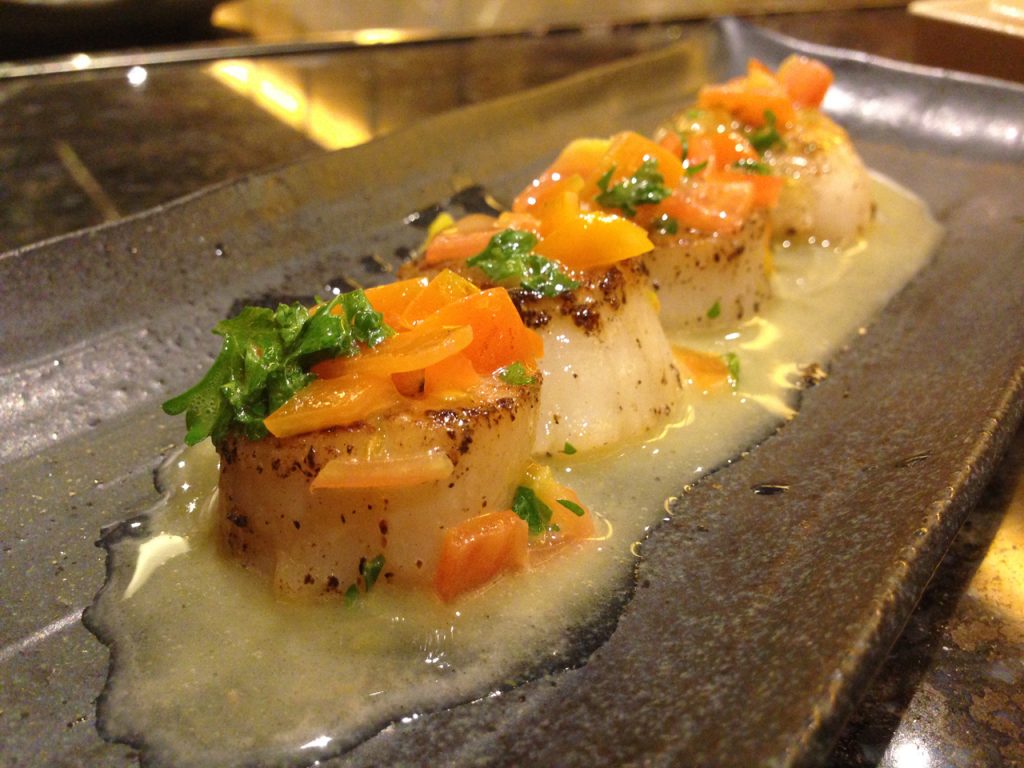 Chibo Okonomiyaki
Our experience wouldn't be complete without a few paragraphs dedicated to Chibo's signature dish, so definitely we had to try it. Chibo Okonomiyaki is a hard dish to write about, to say the least, not because we're on the fence about whether we loved it or not (spoilers: it was great), but because we're driven to put the genius behind this dish into words.
From an aesthetic standpoint, it's amazing: the look of the sauces was reminiscent of traditionally marbled paper, and the bonito flakes helped bring out the vibrant colors of the rest of the dish. Whether or not the prawn head, which was prominently displayed on the side, does the dish any favors is really up to you, but we thought it was a nice touch.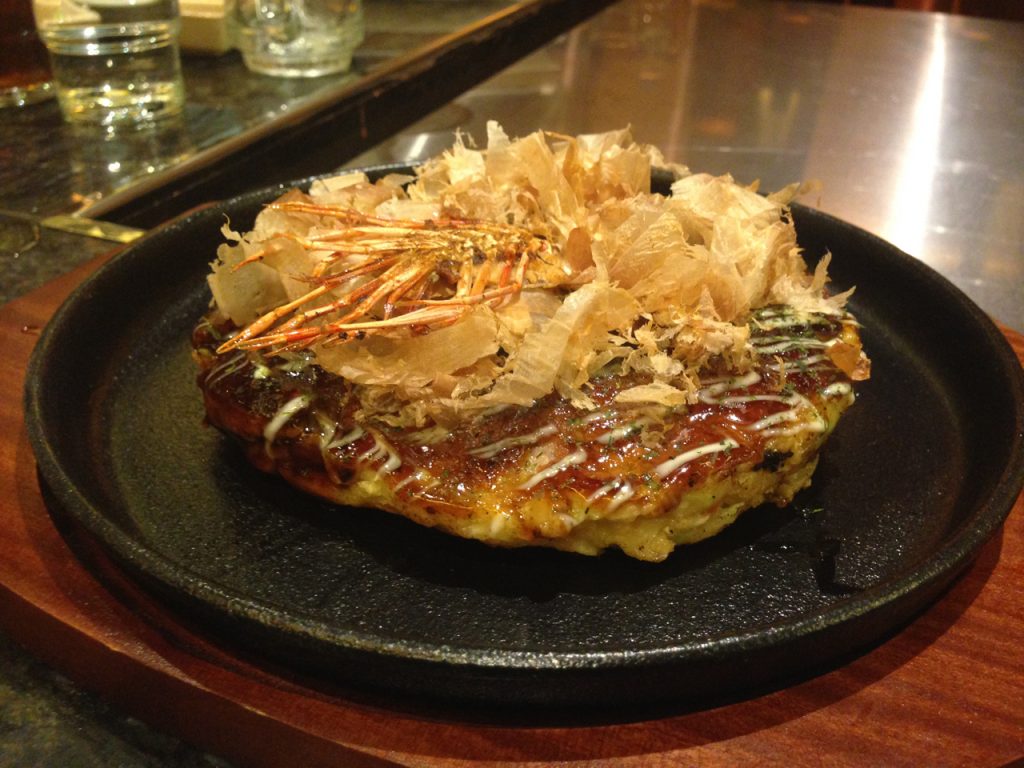 The pancake itself was smooth, creamy, for lack of a better word. It had little inherent taste outside of a mild buttery velvetiness, but that worked in its favor, allowing it to play an excellent canvas for Nakamura-san, the head chef, to work his artistry upon. The cake's edges were slightly crunchy, and we couldn't help but think we were nibbling on a nice cookie when we tried it on its own.
Each ingredient was of good quality and masterfully prepared: the shrimp was firm and well-textured, and filled the mouth with that distinctive taste of the ocean you either love or hate; the addition of spring onion bits added lighter shades to the flavor that kept it from growing too overpowering, and added a fun crunch to each bite; the sauce was the sort of savory-sweet that might bring an unconscious smile to your face, and it helped wrap the dish up neatly. If you only try one dish when visiting Chibo, make it this one. Unless you're craving steak of course, in which case we'll have to recommend their wagyu steaks. Yup.
Wagyu Steaks
For those unwilling to shell out thousands of pesos on full-sized A1 wagyu steaks, Chibo offers 120g portions for a slightly more reasonable price. Being the meat-loving person that we are, there was no way we were going to pass this up. A word of warning, though: if you have to choose between snapping photos for Instagram (or food reviews) and eating the steak, ALWAYS pick the steak. No bathroom breaks, no humbragging, no appreciating the stylish plating or the otherworldly aroma filling your lungs and enriching your soul. Well, okay, maybe you're cool to do the last two.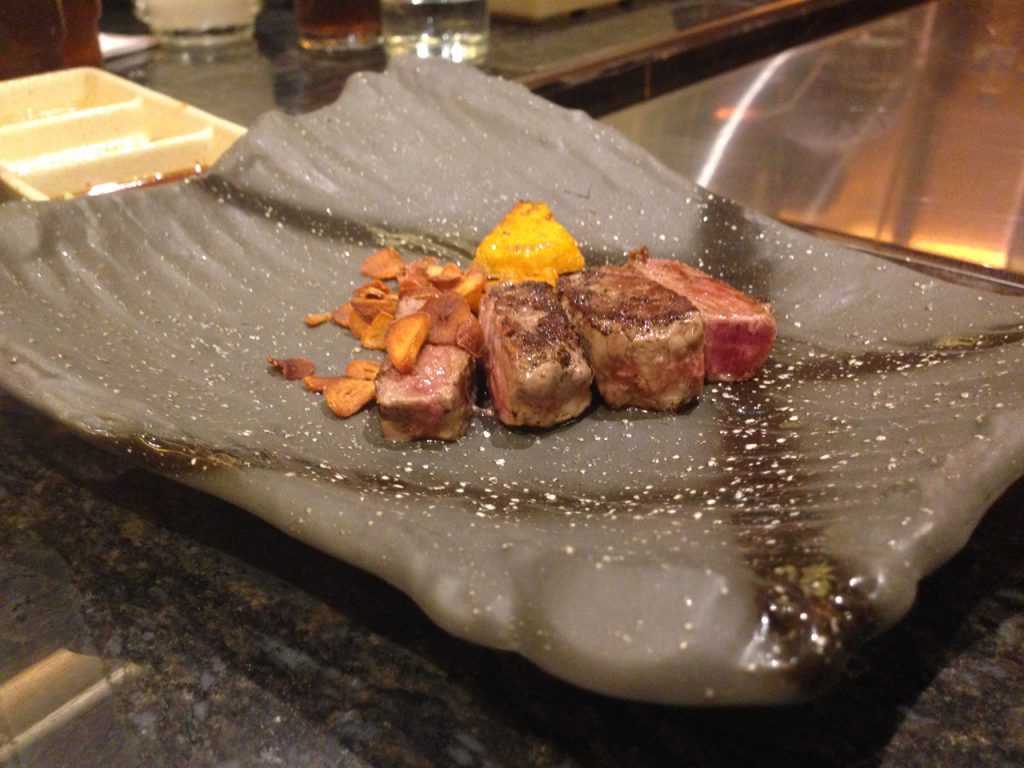 There isn't much to say here that hasn't already been said about these near-mythical steaks. They're impossibly tender and as tasteful as a classically cut three-piece suit at a dinner party. You don't so much bite into them as let your teeth slide through the cut with barely any resistance; you don't so much taste it as allow an explosion of tender marbling and umami goodness to take over your soul for a few seconds. The dish comes with fried garlic chips and grilled yam wedges, which you can either eat with the steaks or enjoy all on their own.
OmuSoba
"Soba folded into an omelette?" We thought to ourselves, "that sounds like some college kid's last-minute attempt at credible cooking!"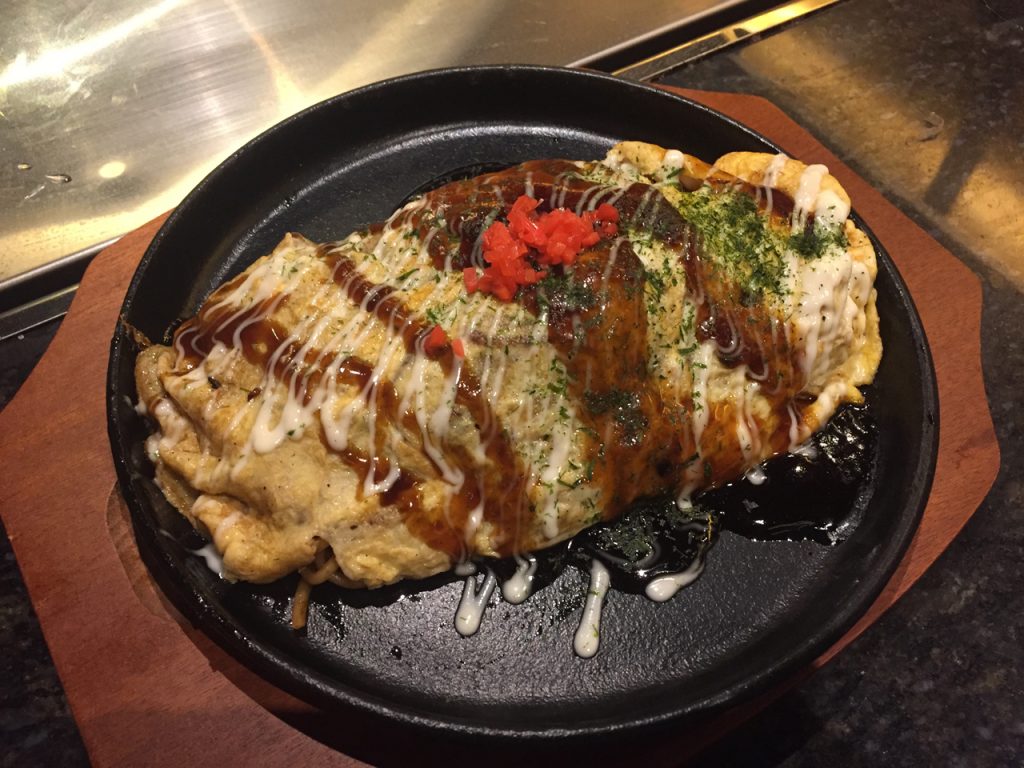 To say that our initial train of thought did little justice to the actual dish is a massive understatement. The presentation wasn't as grand as that of the okonomiyaki we'd just finished devouring, but it was effective nonetheless. You get a mass of egg with noodles peeking out of the corners, dashed with sauces and garnish with red ginger accenting the top.
Cutting into the body of the omelette, we were greeted with a scent we're sure many of us are familiar with, that of yakisoba noodles. Before we go on to describe those, we'd just like to point out that while frying an egg is easy enough to do, preparing one perfectly is an entirely different matter, relying heavily on a chef's timing and skill with their tools. As was the case with everything else so far, the egg that made up the wrap of this dish was prepared to very high tolerances, managing to be both firm enough to keep its shape yet fluffy enough that tucking into it takes nearly as little effort as biting into cotton candy.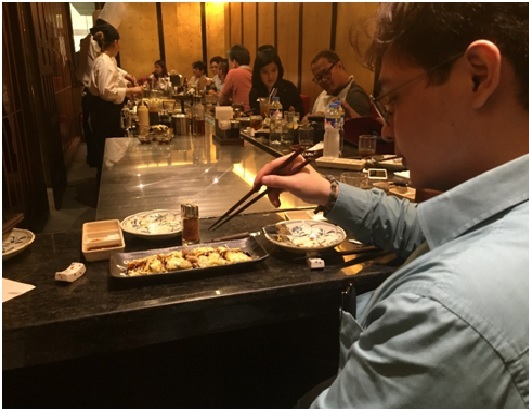 The noodles themselves were reasonable. Neither too firm nor too soggy, they showcased the restaurant's hallmark of dishes done well.
We're told that when served with sushi, red ginger is intended to help cleanse the palate so that the diner is free to enjoy each succeeding serving without the taste of the previous one influencing its flavor. As a part of this dish, we feel the ginger served a similar purpose, allowing us to continue digging into the dish without growing bored of its taste or feeling as if our tongues were overloaded with flavor. It was a good plate to end dinner on, since it sated our hunger without leaving a strong aftertaste in our mouth, which might have driven us to eat more later on. We were so satisfied by it that we very nearly passed up on dessert.
Well, only very nearly.
Ice cream
We wrapped the evening up with platter featuring a trio of ice cream scoops. The matcha was easy enough to guess at, but the other two scoops were a bit less direct. What we thought was a cookies and cream variant turned out to be much nuttier and smokier than expected. The last of the trio, what we initially thought to be based on high-end butter, turned out to be sea salt-flavored. This latter was by far our favorite among the three with the matcha placing second, which came as a surprise to us since we're admitted matcha fans. If we could have ordered a full pint of the sea salt ice cream, we would have. Sadly, these were artisanal, and produced in-shop for diners' consumption.
For this alone, it'd be worth it. With all the rest of these beautifully-crafted and reasonably-priced dishes thrown into the mix, it becomes a no-brainer. We may be biased since we love Japanese food, but Chibo Okonomiyaki comes highly recommended. Whether you're searching for fancy new dishes to expand your gustatory horizons or simply looking for a new take on a classic dish, there are a few places that offer as enjoyably a dining experience for the price.
Come to think of it, Komuro-san mentioned during our chat that he'd developed a cheese yaki that was tailored to better suit Filipino tastes. We missed out on that last time, but we won't make the same mistake during our next visit.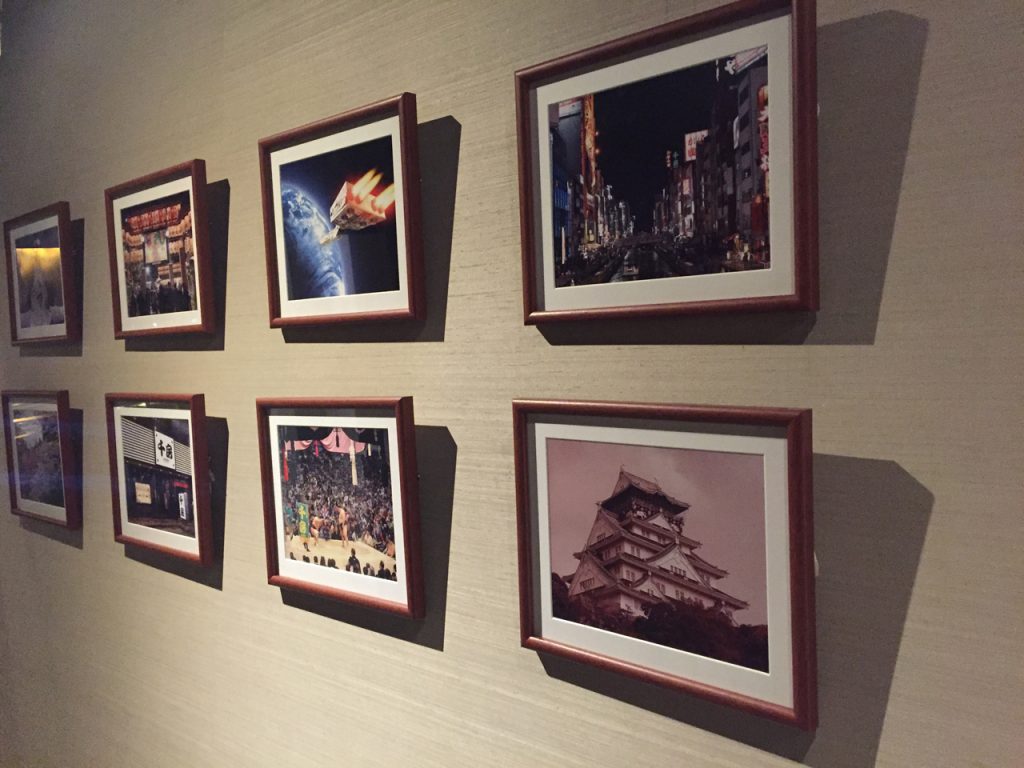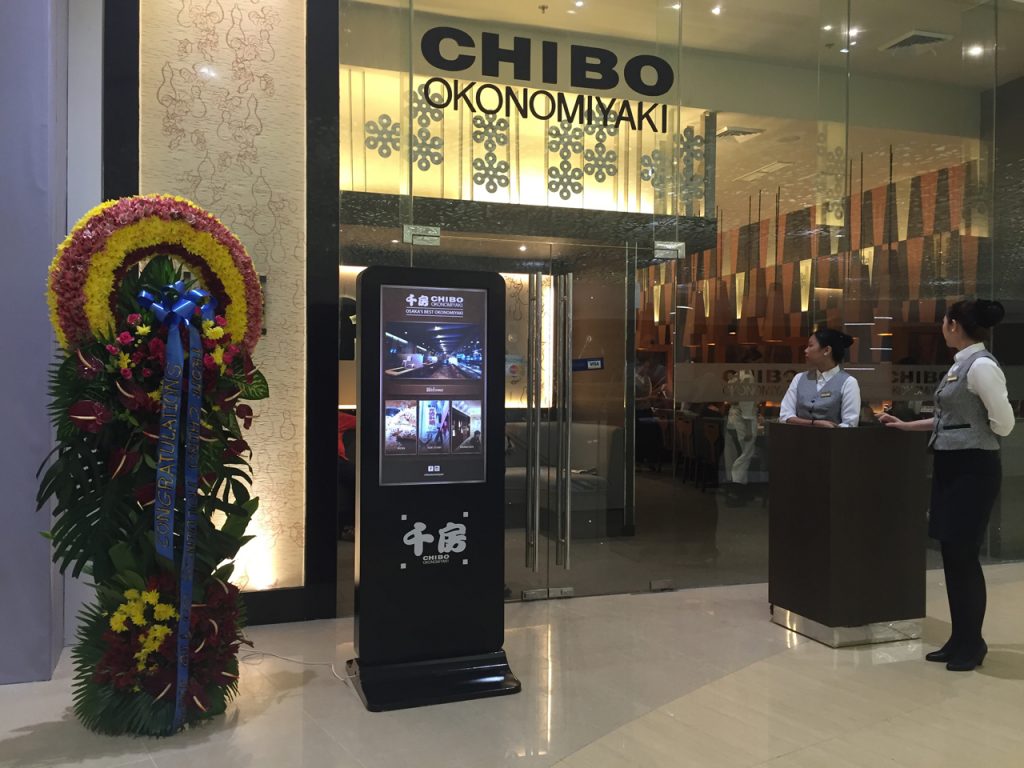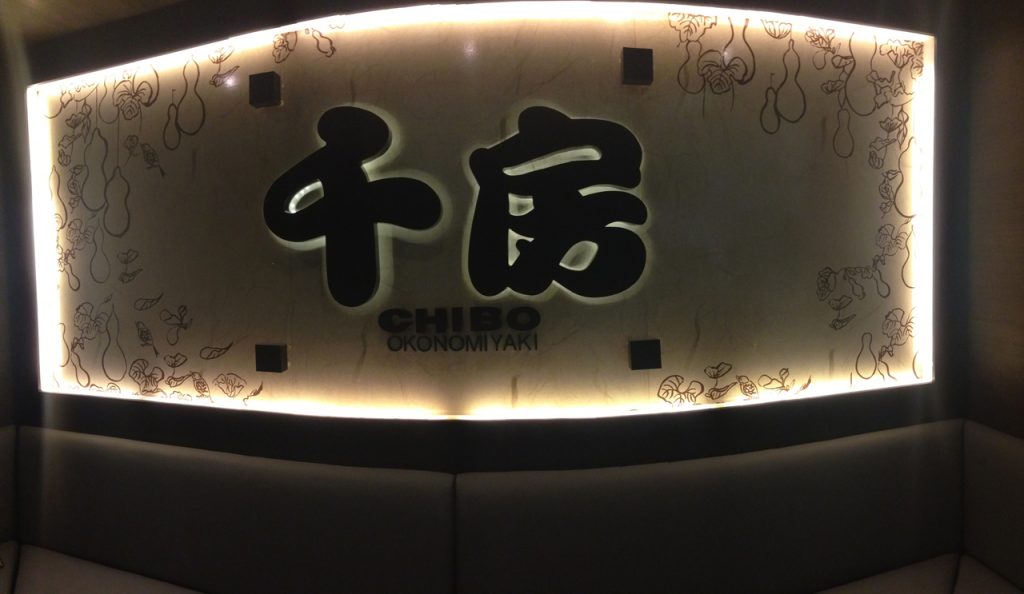 Chibo Okonomiya is located at 2/F, S Maison, Conrad Manila, Seaside Blvd., corner Coral Way, Mall of Asia Complex, Pasay City