MyPhone My 86 DTV: An Exciting Phone and a TV Rolled into One
Reviewed by: Apple Esplana-Manansala
I'm not a regular Android user, BUT an avid TV fan.
Just like everyone else, I get tired of being stuck in traffic and is looking for something to do while risking the busy streets of Manila. Good thing, MyPhone My86 DTV keeps me entertained specially during travel times.
MyPhone's My86 Digital TV comes with polycarbonate cover, auto manufactured screen guard — that's why I just peeled off the labeled screen and that's it, ready to use! The package comes with a micro USB Chord, wall charging adapter, a key chained-like phone detachable antenna, pair of standard-issued in-ear headphones, warranty papers and a MyPhone bookmark. This hand phone is an Android Lollipop that has a 5" HD IPS Display with 1.3GHz Quad-Core Spreadtrum SC8830 perfect to cater a cabled-like quality TV cinematography specially because it has ISDB-T DTV tuner. You can even get your show recorded, anytime you want. Imagine, you can watch TV wherever and whenever you want!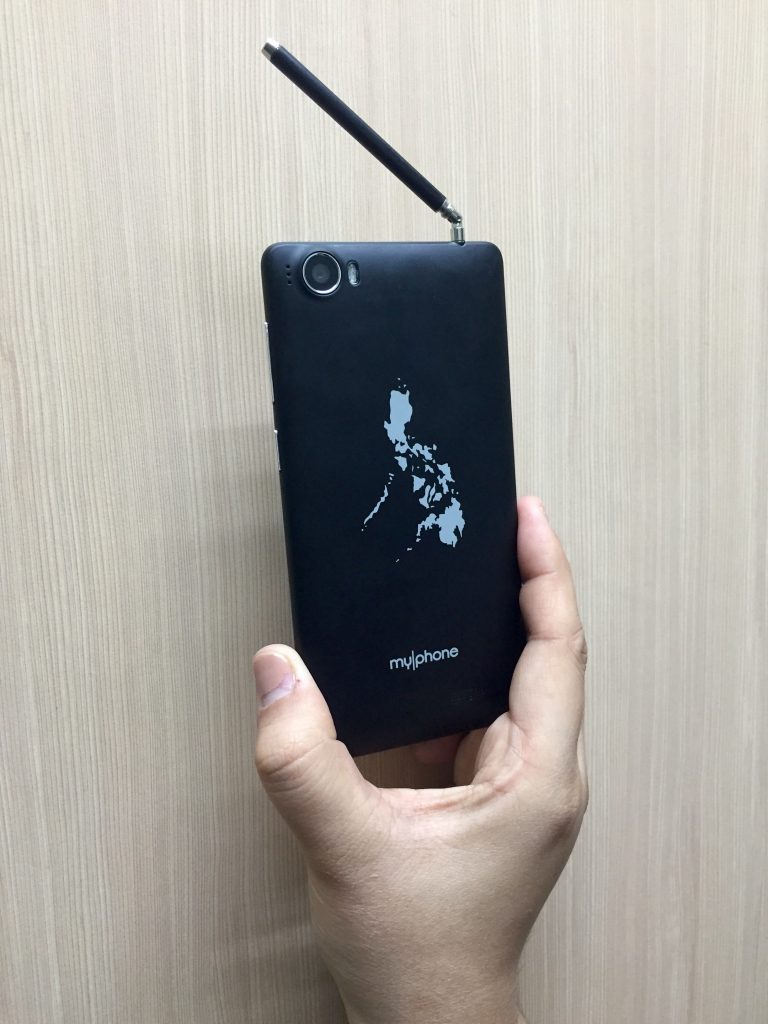 Aside from watching TV live, I am definitely enjoying the 13MP AF rear camera with dual LED Flash. For someone who is very particular about photos like me, the quality of this unit suits above average standard. Based on experience, its specs are ideal for selfies because it has a 5 MP front camera with LED Flash which is perfect to use even in dim lights.
Music has never been a problem as its sound is crisp, well-modulated, and clear. Songs and videos are also managed well though its 1GB Ram; 8GB Internal Memory and an expandable external up to 32GB microSD and a battery life up to 2300mAh, a strong mobile signal and 3G HSPA+ that enables you to enjoy using your phone for a day.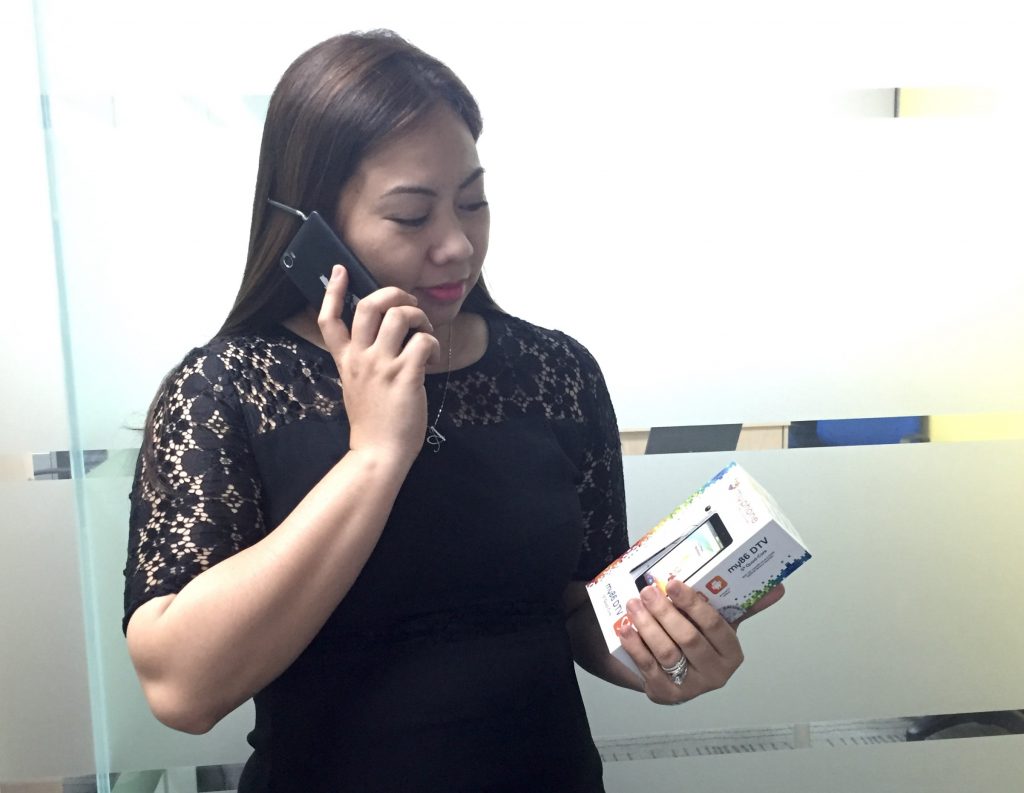 My final verdict: A smartphone at an affordable price range with above average specs is MyPhone's my86 DTV! It's a game changer especially amongst locally- made phones. Its connectivity is streaming fast. It amazingly produces very clear photos using its front and back cameras. However, its battery does not last longer. Nonetheless, at PHP 2,999.00 SRP, MyPhone's My86 DTV is indeed worth a catch. It is a very good alternative, an entertainment phone-cam for someone who is as busy as me.