Seafood Island: Seafood Bonding Extreme in the City – Part 2
Words and Photos by: Ryan Serdeña
It's no shocker that young professionals can get caught up in the thick of things as they tread the corporate world. Time is always of the essence, and eating good food became an option instead of a requirement. So, together with my team mates, we slowed down for a bit and reconnected with the world of sumptuous food found in the heart of the metro.
Inside the crowded and busy streets of Metro Market! Market! in Taguig, we found Blackbeard's Seafood Island by Red Crab. The place is famous for their boodle fight feast, which is perfect for a barkada dine out, birthday celebration, and probably the best place to hold team meetings!
The place was well-ventilated and pleasing to the eyes; a good place to relax and have some chit-chat. Our order was served in less than 15 minutes and the crew was kind enough to let us know what they have served.
Now to our food choices.
First was the appetizer called Pinoy Nachos.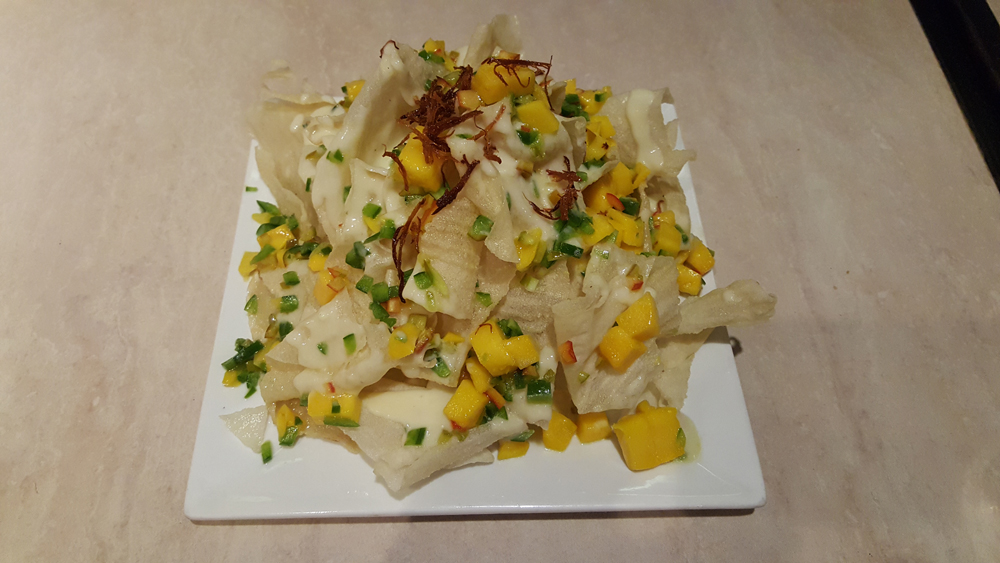 The dish consists of crispy crackers with savory white sauce. topped with sweet mango and green pepper cubes sprinkled with toasted beef flakes. The taste was awesome! The freshness of the bell pepper and ripe mangoes fits well with the white sauce and the crispiness of the crackers.
Now comes the specialties of the house, the Boodle Feasts!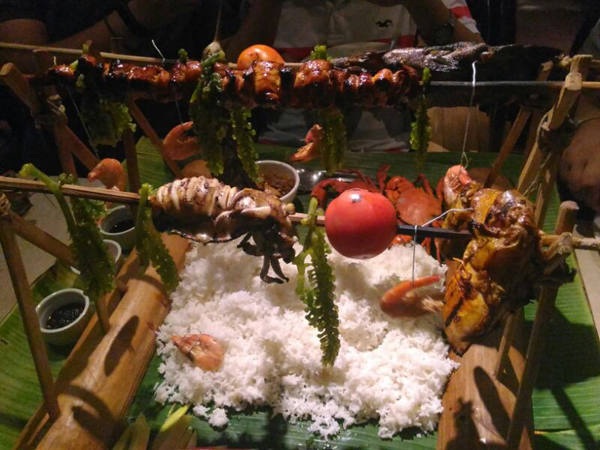 The Tali Beach is presented in a bamboo rack with the meat skewered and grilled perfectly on top. The savor of each dish is superb, especially the freshness of the seafood – the squid, crabs and prawns. We can't really wait any longer and decided to dig in while it was hot.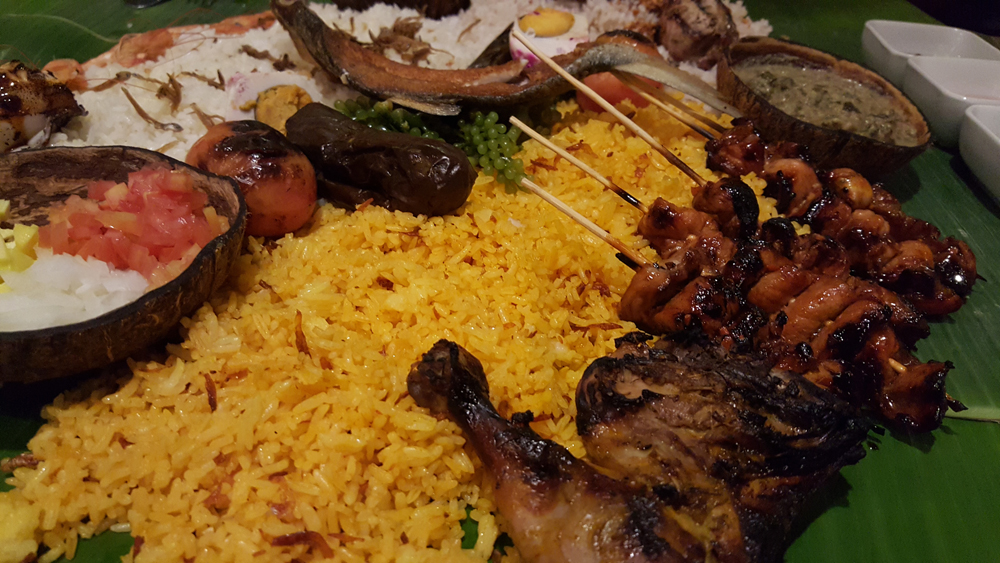 Next came the colorful Davao Gulf. Served in banana leaf, the feast contained a variety of fried rice, fresh grilled seafood, meat, and some local veggies which the Filipino palate will truly appreciate. Everything is cooked perfectly and the dish combination is awesome! Truly a dish that can be called "love at first sight".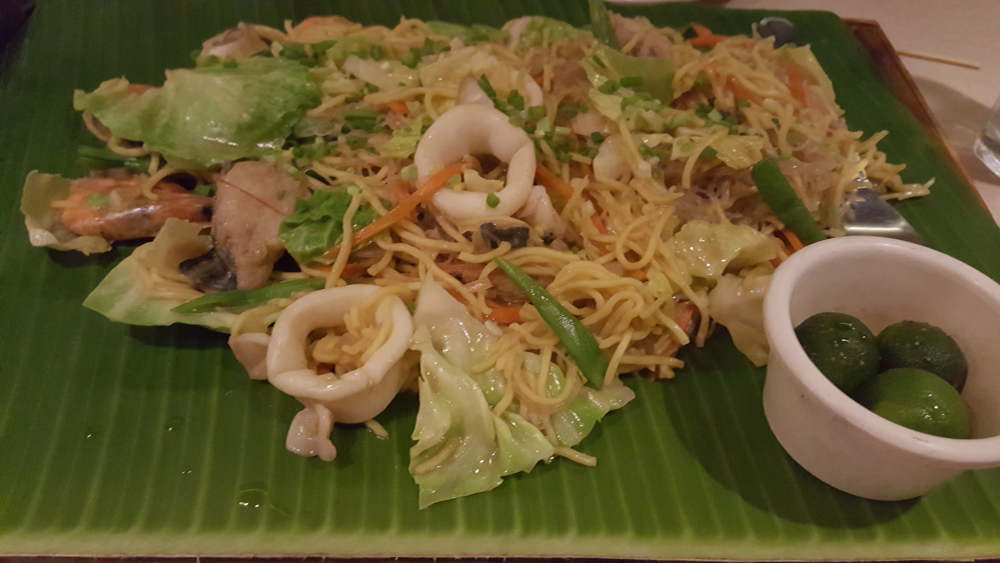 Of course, a feast will never be complete without the all-time favorite: Pancit! Served on a banana leaf, the Seafood Pancit was the cream of the crop! The freshness of each ingredient is appealing to the taste buds,with the noodles staying firm and tasty all throughout the course of the meal.
If you are looking for a fine meal, want to get away from the noisy streets of the metro, or just to have a fun time with the important people in your life, Seafood Island by Red Crab is the best place for you!